This weekend marks the fifth annual Outside Lands Music & Arts Festival in San Francisco, CA. The festival utilizes six stages over three days and is recognized as being one of the most eco-friendly music festivals in the world. In addition to buses and rideshare programs, there's bike valet, solar power stages, and an extensive recycling program. Another stand-out feature of Outside Lands is the fantastic food and wine selection. Most festivals have embraced the food truck phenomena and feature great local trucks, but Outside Lands goes above and beyond with over 40 different restaurants, trucks, and vendors participating- not to mention the large Wine Lands tasting tent. But what still brings the fans, the hippies, the foodies, and the winos is the music. Outside Lands has one of the best lineups at one of the best venues in the country. If you can make it up to the bay area this weekend, here are a few of the acts I would be sure to check out.
WHO: Reggie Watts
WHAT: Outside Lands
WHERE: Sutro Stage
WHEN: Friday, August 10th, 2:35pm
WHY: It's unlikely you've ever seen a show quite like Reggie Watts'. He uses vocal looping to create live beats and layered songs on stage. You can check out the way he creates his music here: http://www.youtube.com/watch?v=344OpaQCAQI. Originally from Brooklyn, Watts' style, from his hair to his music to his dry wit, has never played by the rules. It's cool to see an act with such an alternative approach get some recognition. If you can't get to the event in time for the early afternoon set, you can catch Reggie as a special guest during the Hot Tub event at The Barbary at 5:15. Either way, check him out.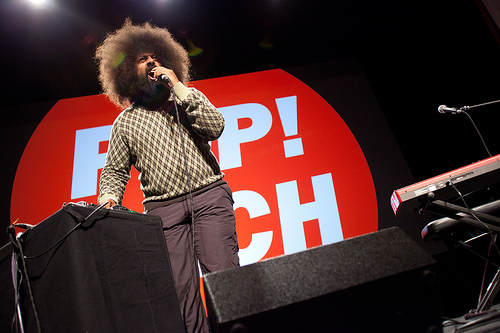 Photo Credit: PopTech
WHO: Passion Pit
WHAT: Outside Lands
WHERE: Twin Peaks
WHEN: Saturday, August 11th, 6:50pm
WHY:Passion Pit is finally back. Their first full-length album, Manners was released in 2009 and fans couldn't get enough. The band was touring and remixes of tracks were being released literally years after the album came out. Gossamer, Passion Pit's second studio album, was released in late July and the band has been hitting festivals nationwide to promote. The band's lead singer, Michael Angelakos, has been dealing with some mental health issues of late and many shows on their tour have had to be cancelled or rescheduled. Not wanting to disappoint the thousands of fans at festivals like Lollapalooza and Outside Lands though, the band has been sticking to these dates and putting on great shows. Their live set is fantastic and if you can make it to Outside Lands this weekend, I wouldn't miss this one. Should make for a great sunset show.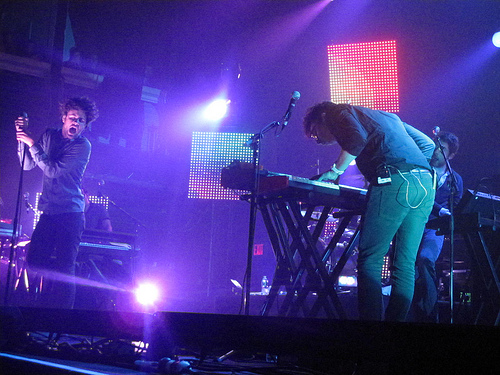 Photo Credit: Jamie Leto
WHO: Stevie Wonder
WHAT: Outside Lands
WHERE: Lands End, Polo Field
WHEN: Sunday, August 12th, 7:20pm
WHY: It's not every day you get to see a living legend perform. His catalog is filled with songs you love and he's an amazing live performer. It's great to see an established and classic talent embrace the festival culture and put on great shows for a younger audience. Getting his start as a child prodigy and being recognized nationally in his early teens, Wonder may not be the oldest player in the game, but he's got one of the longest careers in the industry. It's hard to think of a better way to close the weekend than "Superstition" in the middle of Golden Gate Park.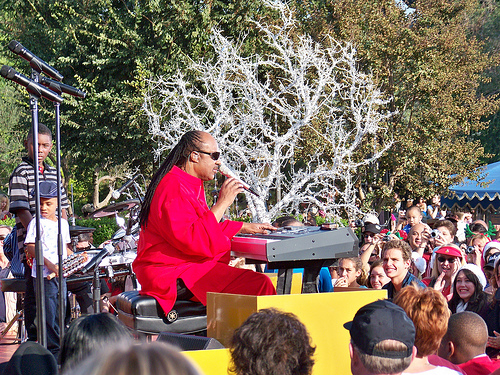 Photo Credit: Loren Javier