On the last weekend in May, the 11th annual Sasquatch Music Festival (also known as simple "Sasquatch!") will be held in George, Washington. Let's start with the location, the Gorge Amphitheatre, located directly on the Colombia River. It's hard to get a better setting for a live venue. Completely outdoors and positioned on a hill above the river, The Gorge positions you on a river surrounded by rolling mountains while you're watching your favorite band... hard to beat. Beyond the Gorge Amphitheatre, the Sasquatch Festival is a notoriously good time. So good, they had to stretch it into four days starting last year.
The festival began as a one day event in 2002 featuring artists like Jack Johnson, The String Cheese Incident, and Ben Harper. The festival is now a four day party with five stages filled with some great bands. While Sasquatch stays loyal to its indie rock, singer-songwriter, and jam roots, it also features EDM and hip hop artists, and a handful of comedians. This year's headliners include Jack White, Beck, and Bon Iver. Below are three acts I would be sure to catch if you're spending your Memorial Day in the middle of Washington.
WHO: Explosions In The Sky
WHAT: Sasquatch Festival
WHERE: Bigfoot Stage
WHEN: Friday, 5/25, 9:15
WHY: Known widely for scoring the popular movie Friday Night Lights, Explosions In The Sky are also just as well known for putting on some of the most mesmerizing instrumental shows around. With just 3 guitars and a drum kit, the ambient post-rock group from Texas is able to deliver an unbelievable amount of power and emotion onstage. Watching them perform is just as much of a visual treat as it is aural. Live, their songs bleed into one another as much as they stand apart - allowing their sets to become all-encompassing soundscapes that viewers can both engage and lose themselves in. The band's appearance at Sasquatch precedes their summer US tour supporting their most recent album, 'Take Care, Take Care, Take Care', so fans will be sure to hear plenty of new sounds, as well as old favorites.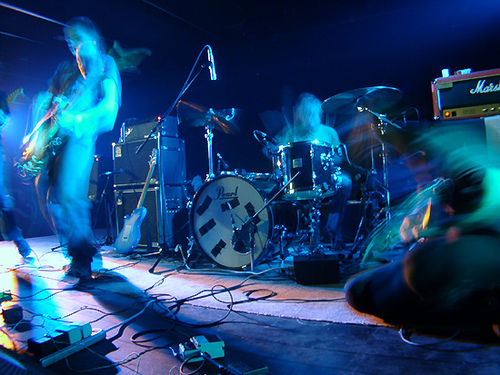 Photo Credit: Jules Minus
WHO: Pretty Lights
WHAT: Sasquatch Festival
WHERE: Sasquatch Stage
WHEN: Friday, 5/25, 10:15pm
WHY: After catching Explosions In The Sky, I would head immediately over the the Sasquatch stage to catch Pretty Lights. He's well-known for a number of reasons, including all of his releases being free downloads and almost always performing with a live drummer. An amazing Dj, producer, and remix artist, Pretty Lights holds up to his name in his live shows, which are filled with light displays synced to the music. Sets are usually packed with a combination of original electronic tracks and remixes of popular favorites. To get a better sense for a live Pretty Lights show, and why it's definitely a unique experience, check out this video from his New Year's 2011 show in Chicago : http://www.youtube.com/watch?v=ftF3Txoo0EI.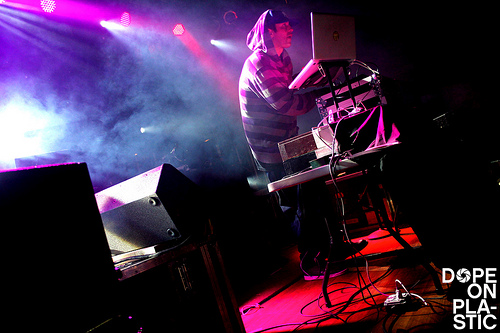 Photo Credit: Dope On Plastic
WHO: Metric
WHAT: Sasquatch Festival
WHERE: Sasquatch Stage
WHEN: Saturday, 5/26, 6:40pm
WHY: Metric fans have been waiting a while for new music and a tour from this Canadian band. Their fourth studio album, Fantasies, was released in 2009 and hit big in the indie/alternative scene. Songs like "Gold Girls Guns" and "Help, I'm Alive" are finally starting to wear off and Metric is back with a new album, out next month, and a tour to go with it. If you've never seen them live, you might be worried about Metric's ability to match their albums live due to detailed mixing on the tracks. All I can say is don't worry. Their live shows are full of energy and sound amazing. Lead singer Emily Haines is a true talent (not to mention beautiful) and puts on a great performance. Should make for a great set to start the night in the hills of Washington.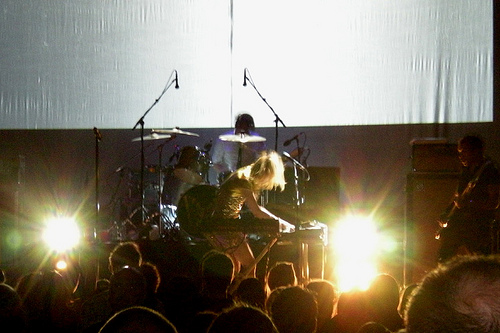 Photo Credit: Manduhsaurus