There has been so much written about SXSX these past couple of weeks that I wasn't sure if there was anything left to add. Most of the blogs amply covered the new films being showcased, the exciting start-ups, the debut of cool new apps and the buzz surrounding various new bands like Alabama Shakes, Imagine Dragons, Kids These Days and others. If you haven't gone to SXSW in recent years, it has grown into a must-attend event not only for music but also for its film and interactive showcases. It is a place where business gets done and new companies hawk their wares, hoping to emulate the momentum and success of Twitter, Foursquare and others that came bursting out of Austin.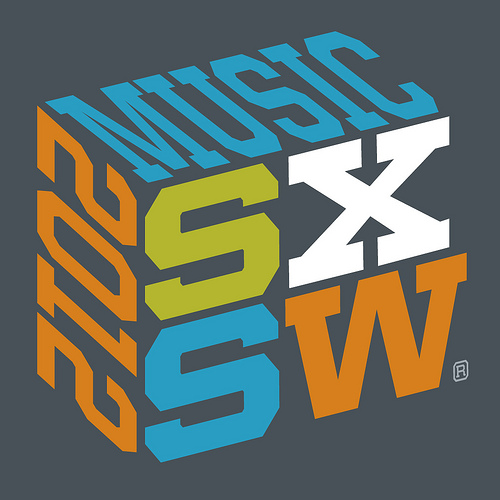 Photo Credit: Brett Jordan
But SXSW is still at its heart a music dominated event, where trends begin, careers are launched, and everyone reflects on what really matters when it comes to the future of music. Two keynote speeches given last Thursday really resonated with me and ended up being my chief takeaway from this year (notwithstanding some memorable performances) because of their powerful themes and similarity of tone. This year's speeches were given by two people who represent very different ends of the music business, and who have been wildly successful in pursuing their dreams. Both Bruce Springsteen and Van Toffler (President of MTV's Music Group) underscored in their speeches the debt we owe to the original reason so many of us in the music world got started in our careers in the first place: a common passion for music and the escape it provided.
With music pouring out of every doorway and people scrambling to cram in as many artist showcases as possible in the day, the insatiable thirst to discover something new was infectious. Amidst all the business being discussed and the endless number of meetings, experiencing music first hand remained the primary focus of most everyone. Thus it seemed the perfect backdrop for these inspiring keynotes to remind all of us who are vigorously pursuing a new music business that has yet to emerge with any clarity, that the most important part of that future is the same as it ever was...embracing and supporting the music that can take us to another place.
What first caught me was when Bruce Springsteen explained "The one thing that's been constant over the years (is) the genesis and power of creativity, the power of the songwriter or the composer or, let's say, the creator. So whether you're making dance music, Americana, rap music, electronica, it's all about how you're putting what you do together. The elements you're using don't matter. Purity of human expression and experience is not confined to guitars, to tubes, to turntables, to microchips. There is no right way, no pure way of doing it. There's just doing it."
Photo Credit: CaBLe27
His unusual decision to accept an invitation to speak at SXSW was an electrifying moment. Here's one of our greatest artists, a true American hero, sharing with musicians just starting out what was and is important to him and the lessons he's learned:
"Rumble, young musicians, rumble," Springsteen asserted. "Open your ears and open your hearts. Don't take yourself too seriously, and take yourself as seriously as death itself. Don't worry. Worry your ass off. Have unclad confidence, but doubt. It keeps you awake and alert. Believe you are the baddest ass in town-and you suck! It keeps you honest. Be able to keep two completely contradictory ideals alive and well inside of your heart and head at all times. If it doesn't drive you crazy, it will make you strong." (You can watch the speech on Hypebot.)
Later in the afternoon, Van Toffler, announcing a new artist platform by MTV for established as well as emerging artists, also reflected on where it all began for him and for so many in the music community that have the privilege to work in a creative role:
"Now, I'm hearing a little voice I hardly recognize, which is my conscience. So I'll say this. You hear a lot about the bad side of the old music business, but I will tell you one good thing. Pretty much every record company president, every manager, every disc jockey, every critic, every club owner, every concert promoter, every roadie and yes, every MTV executive got into this in the first place because they were in love with music. They may not always act that way, they may not always remember it, but somewhere way back there, they got into this racket because a song picked them up and carried them out of their school, out of their town, out of whatever circumstances they were born into and offered them the possibility of a better world, a place where they would fit in, a place where they would belong." (full disclosure, MTV is a long time client of mine, but tough luck, it was a great speech.)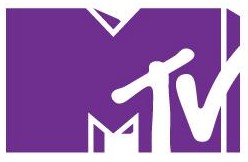 Photo Credit: MTV
Van also quoted Irving Azoff as saying "We are nothing without the art and the artists." Amen!
Both keynotes concluded by focusing on the most important part of having lasting impact ...the fan... with Toffler noting: "let's get the hell out of the way and let music find its audience and the audience find its music."
And Bruce counseled "And stay hard, stay hungry and stay alive. And when you walk on stage tonight to bring the noise, treat it like it's all we have - and then remember it's only rock 'n' roll."
Yes, SXSW may be too big, too many bands, too crowded...maybe. But it rocked! And the spirit of music lives.