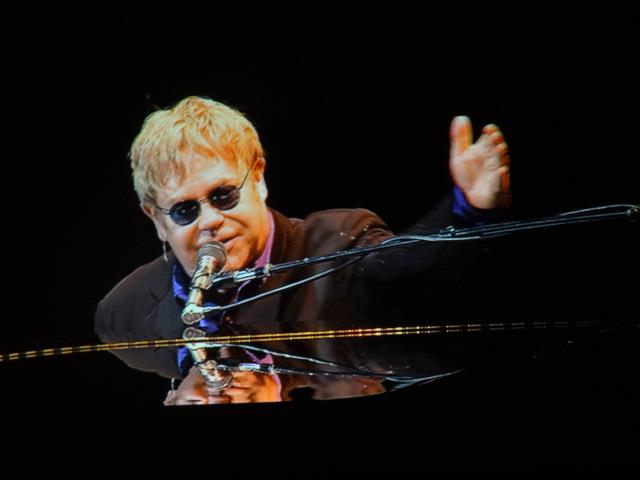 There's something about his voice that transcends beyond all years, cultures and languages; a voice and a song that bonds people in a world where all we hear of is hatred and separation.
That's what Sir Elton John's voice and music does and his recent concert at the Estadio Ricardo Saprissa in San Jose, Costa Rica was no different. Blending his new album of today with the songs we've grown to love, John, with the help of veteran band members, had the crowd on their feet.
Although culturally, ticos are not prone to break out in a sweaty dance-mess on the concert floor, somehow Sir John's music shattered all cultural taboos and the deafening cheers lead to foot stamping and people moving their "groove thang." From "Bennie and the Jets," "Rocket Man" and "Daniel" to his famed "Don't Let the Sun Go Down on Me" and "Candle in the Wind" ballads, Sir John lead us into our own memories of time periods in our lives and what his lyrics meant to us in those moments.
Gifted tickets by one of Sir John's inner circle, we were privileged to be on eye-level with the music icon and experience first hand the essence that is his music. But even those in the nose-bleed seats couldn't contain their enthusiasm.
A special treat was his opening act, 2Cellos who took a classic spin on a number of contemporary songs that drove the crowd crazy even as sheets of rain drizzled across them.
What I was surprised by was to see not only Sir John's genius musicianship with his pop favorites but how adept at jazz piano he was. His voice never tethered as he belted hit song after hit song, non-stop. Whatever the cost, whatever the distance, when Sir Elton John's concert hits your town, get there.
Photo Credit: Permission granted from Geovanny Delgado-Rivera