If anyone had questions about whether Ricky Martin's fanbase would dwindle after he revealed to the world his private life, they ought to see my doctor bill. I haven't been able to hear for four days from all the women screaming their lungs out and crying when we attended Ricky Martin's concert in San Jose, Costa Rica.
Although it had been raining nonstop for days in San Jose, including the night of the concert, that did not stop his devouted fans from standing for hours in order to get inside the Ricardo Saprissa Stadium to see the sex symbol. Thousands of fans erupted in chaotic applause and screams as the stage lights came on and the silhouette of Ricky Martin and his dancers straddled in a cage-like structure appeared.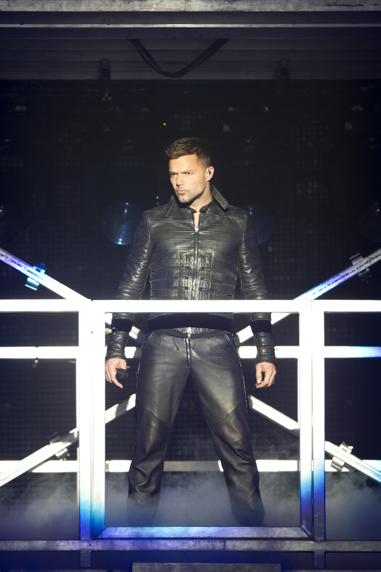 His rhythmic choreographed and sensual moves drove the crowd crazy. Song after song from Living La Vida Loca to the most recent songs from his hit album Música + Alma + Sexo, belted from his mouth.
The years have been kind to Ricky and he was not afraid to reveal just enough of his chiseled body to get the girls (and guys) screaming again. What I was really impressed with was how his background singers, dancers and band were so perfectly choreographed. They were not sloppy or a hot mess like other concerts I've seen before. Everyone was as much of a perfectionist as Martin.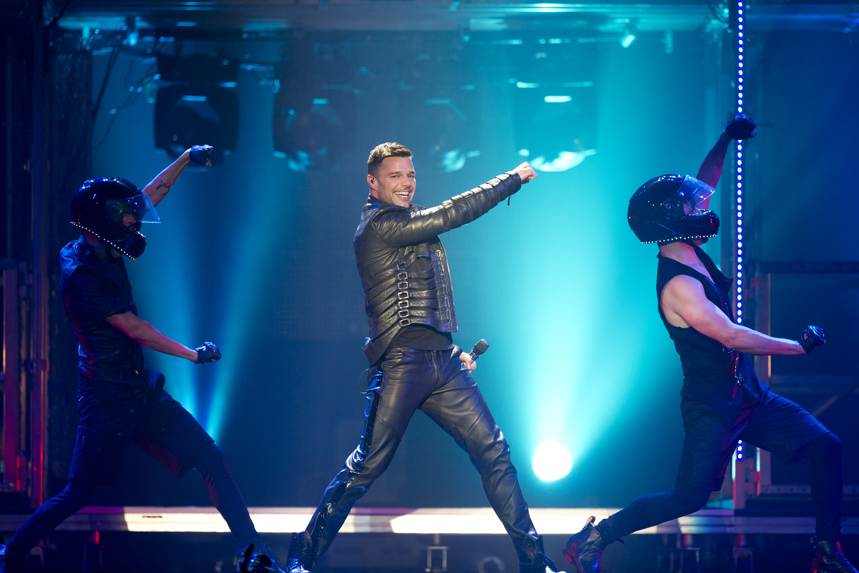 How Martin managed to make the entire audience hot and bothered, without being overtly sexual, is beyond me. Perhaps it's his Puerto Rican blood, or his years as a veteran stage performer. Maybe it was his looks or his hypnotic voice. Whatever it was, he had a wall of thousands of fans in the stadium to prove it.
The set wasn't too extravagant. It didn't need to be, it was just the right amount. Other artists need as much of a " smoke and mirrors" show as they can muster to hide the fact that they really aren't that good. For Martin, that wasn't the case. A large big screen behind the cage-like structure, perfectly positioned lights and rather enjoyable transitional dance numbers kept us at bay while we waited for Martin's next set.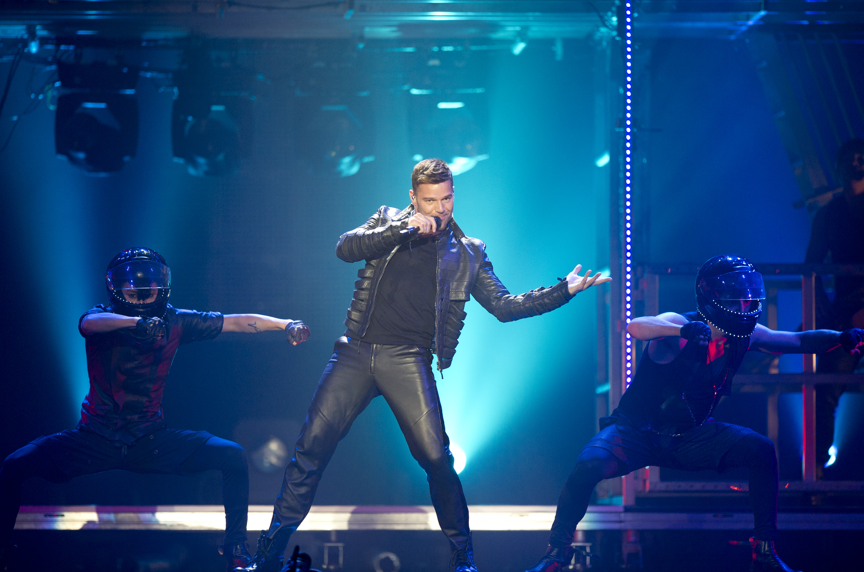 I have to say, I've been to my fair share of concerts and I came away a bigger fan of Ricky Martin's than I was before.
I kept thinking back to how courageous Martin was for showing the world the full range of who he is as a performer. For any other A-listers who are questioning whether their fanbase will leave them after coming out of the closet, let his courage and conviction be an example to you. (That or all the women's undergarments that were thrown on the stage.)
His music has transcended fears and the doubts of others who may have warned him not to reveal who he was. Heterosexual, homosexual, anyone in between, Martin welcomed them all. True art, true music, true performance, true talent will overshadow and conquer all.
Photo credit: Chino Lemus