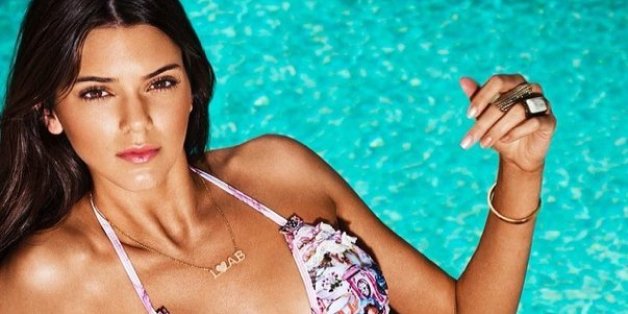 Usually when asked to go shopping with a girlfriend I feel like a guy from the Miserable Men Instagram page, but shopping at Agua Bendita on Via Primavera in Medellín was a different story. Not only was I helping my girlfriend at the time pick out a bikini, but the story behind the brand - briefly but proudly explained by the sales representative - really caught my attention.
As an aspiring fashion entrepreneur myself, I wanted to learn more and contacted the founders to get more details on how Agua Bendita came to be.
Agua Bendita was founded in 2003 by Catalina Alvarez and Mariana Hinestroza while they were studying fashion design at the local Colegiatura Colombiana University. For a class project, they came up with the idea of taking small sample fabrics and sewing them together to make bathing suits.
The idea of designing hand-made swimsuits from sample fabrics caught on. It quickly grew from a university project to the swimsuit brand all of their friends wanted to be wearing on their next trip to popular beach destinations Cartagena or Santa Marta. As demand grew, they reached out to large textile manufactures in Medellín and Bogotá, and asked them for fabric samples, which many of them gave the fledging designers for free.
Several years and a fair degree of domestic success later, Alvarez and Hinestroza decided that they needed to reach customers outside of Colombia and rented a booth at the 2006 Miami Fashion Week. Their booth was tiny and tucked away in a corner of the event. That did not keep an editor of the Sports Illustrated Swimsuit Edition from stumbling upon their small collection and loving their swimsuits.
A few months later, SI's Swimsuit Edition featured Marissa Miller and Bar Rafaeli wearing Agua Bendita swimsuits.
Soon thereafter they received hundreds of calls from retailers around the world interested in carrying their brand. As such, the magazine appearance became, in Ms. Alvarez's words, a "doorway to the world" for Agua Bendita.
When describing her and her-co-founder's inspiration for the style embodied by the company's suits, Ms. Alvarez cited the qualities of her fellow countrymen and women - their happiness, extroversion, and diversity, especially in the way they enjoy their country's warmth and natural environment. In a phrase, the founders of Agua Bendita have tried to embody "part of the essence" of their country through their design.
Fast-forward to today. Agua Bendita is sold in over 50 countries around the world, from small boutiques to department stores such as Nieman Marcus. The brand has been represented by global models such as Kendall Jenner, Bar Rafaeli, Irina Shayk and Candice Swanepoel; as well as by Colombian models María Fernanda Yepes and Ana Sofía Henao.
The personality of Colombia has come to grace through the various reflections of its beauty; a place that is sexy in both body and spirit. The country is lucky to have such a (well) fitting representative.
If you're interested in buying an Agua Bendita swimsuit, here's a list to all of stores that carry the brand.