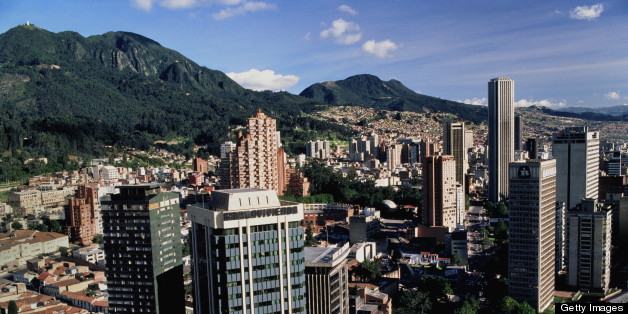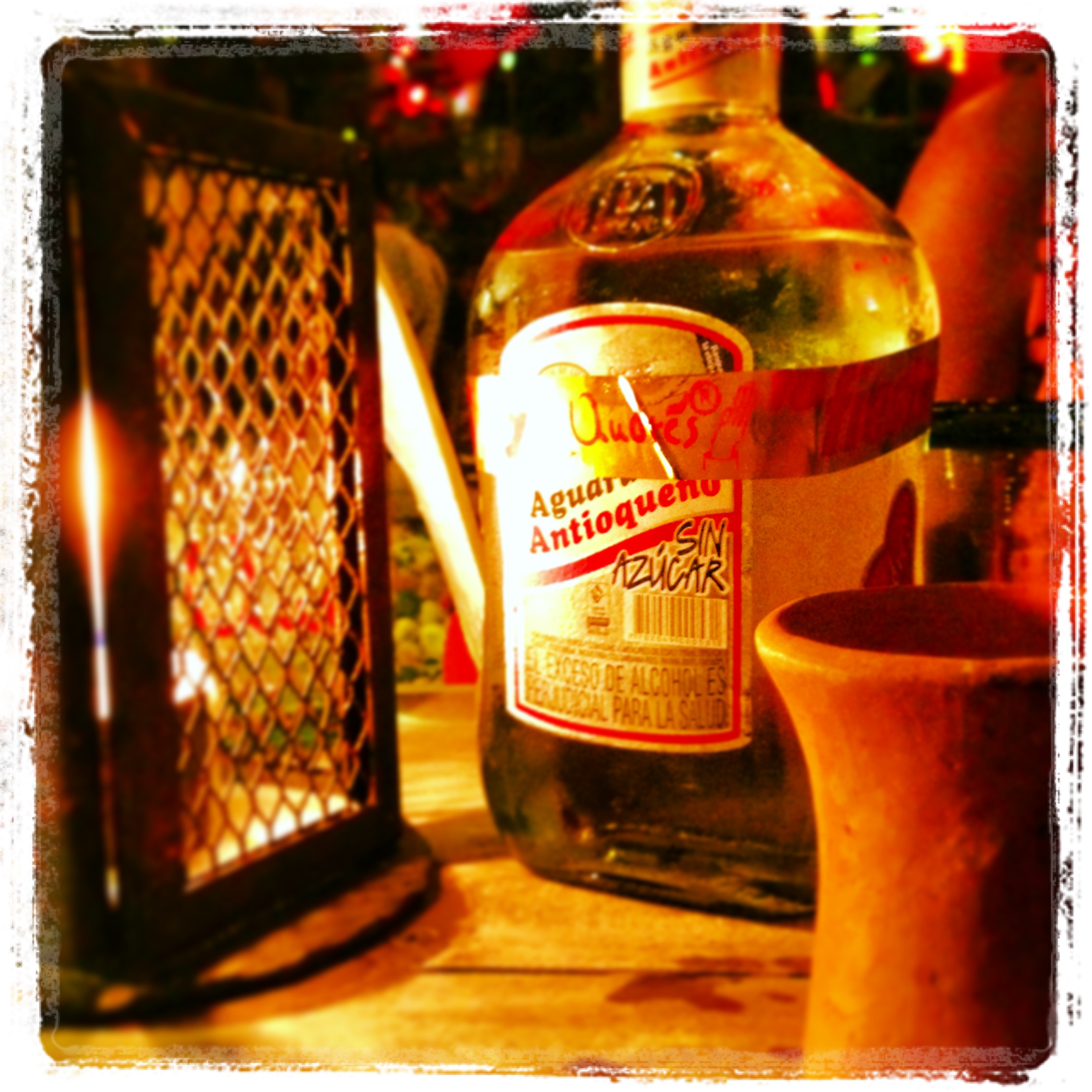 Good times at Andres Carne de Res! Photo credit: Michael Thelen
You may have seen one of the Colombian tourism advertisements: "The only risk is wanting to stay." It is cheesy but true, and many Americans, including friends and I, succumbed to this risk.
Ever since my first visit to Colombia in 2006, I've encouraged others to come here on their next vacation. After all, Colombia is the happiest country on earth.
In recent months, Anthony Bourdain, Martha Stewart and Paris Hilton visited Colombia with their cameras in tow to experience Colombia's allure and share it with their audiences.
With all the new attention Colombia's been getting, I'm finding myself overwhelmed with trying to keep up with all the requests of friends -- and friends of friends -- for local insights into Bogota's vibrant restaurant and nightlife scene. I thought I'd get this all down on one list for everyone's benefit.
Bon appétit!
Where to find unforgettable food
Any list of restaurants and bars has to include Andres Carne de Res (Andres) in Chia. Go with a group of friends, order chicharones, papas criollas, arepa de choclo and any of their many steaks, and wash it all down with a bottle of aguardiente. The food is great and the party is even better! I promise it is worth the 45-minute journey outside of Bogota!

Lima, Peru, is likely the gastronomic capital of Latin America, however many of Lima's top chefs have restaurants in Bogota. If you're in the mood for ceviche, arroz chaufa, lomo saltado, or other Peruvian specialties, try Astrid & Gaston, La Mar or Rafael.
If you're undecided on where to have dinner, I'd suggest walking down Carrera 13 between Calle 85 and 86a and just choosing a restaurant. You can't go wrong between Central Cevicheria (ceviche/seafood), La Brasserie (French), Casa (Mediterranean) or Di Lucca (Italian).
There are a few newer restaurants that I really love as well. Enjoy French food and listen to a live band or DJ at Bandido Bistro, have great American-style BBQ at La Fama Barbecue or try the burger at Gordo.
If you're looking for traditional Colombian food, I recommend visiting Club Colombia. Don't let the fact it is named after a local beer fool you- - this place is snazzy.
On Sundays, make sure to wander around the mercado de pulgas (flea market) in Usaquen and have a late lunch in one of the restaurants near Parque Usaquen, the main square. Abasto, La Mar (mentioned above), Amarti, and 80 Sillas are all delicious, but don't be afraid to try the plethora of other options as well.
For lunch, the place I have visited more than any other restaurant is Nick's, whose owner Nicolas spent many years living in Boston and has created a small sandwich and salad place with the best ingredients and a fun, chill atmosphere. The place is almost always full, whether for lunch or after work for a snack and drinks. You can also check out the recently opened Nick's 2 in Zona G that has an art gallery on the second floor.
La Plaza de Andres is a great spot for lunch. It is basically a cafeteria with different stations (steak, chicken, burgers, fish, salads, juice bar, etc.). I normally get the rotisserie chicken, but you can't go wrong with anything there.
SanaQueSana is my go-to place when I'm looking for a healthy lunch. I'd recommend trying the mero (grouper) and having something to drink from the juice bar.
For quick tasty burgers, check out El Corral. It's the Colombian equivalent of McDonald's, but bigger, better, and fresher. I like the normal El Corral more than El Corral Gourmet, which reminds me of TGI Friday's or Chili's.
Crepes & Waffles is also a Colombian favorite that you can find throughout the country. The crepes, salads and ice cream are all delicious.
If you're getting tired of Latin American food and want something different, I really love the Korean food at Biwon. As a Korean food fanatic, I've yet to leave unsatisfied.
Where to go for drinks
The most consistent place to grab a beer would be Irish Pub in Zona T. It is packed seven days a week. I'd also stop by one of the many Bogota Beer Company locations spread throughout the city, or if you're looking for a wide selection of international beers, check out The Monkey House. My favorite beer there is Kunstmann Torobayo from Chile.
For good cocktails, go to La Destileria, Lipstick and Pravda; which are all close to Zona T; or Kong and Magnolio in Zona G.
If you're looking a more lively atmosphere, I typically find myself going to Armando Records, Armando All Stars (same building, different floor), Hotel V (go to the top floor/terraza), or El Coq.
As you probably noticed, I'm a big fan of Foursquare and used it for all of the locations in this article. Here is the list of all the places mentioned in the article.
The majority of the places I named will have many pictures and tips to help you get a feel for the place. Most of the tips will be in Spanish, so pull out your dictionary, use Google Translate, or check out the restaurant on Trip Advisor.
I left Bogota a few months ago to move to Medellin, so keep an eye out for a similar article soon entailing the highlights of the world's most innovative city.