There's nothing wrong with buying fresh pizza dough from your favorite pizzeria. But I was totally surprised by how easy it is to make a simple dough at home.
And the best part is that you'll never forget this recipe.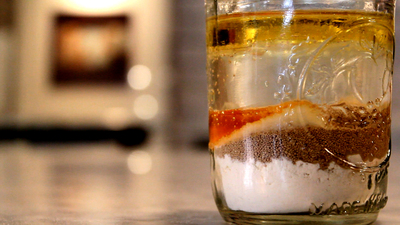 Coupled with this hotter-'n-hot oven trick and you can't go wrong.
Visit FudeHouse for more fun videos.
Subscribe to our YouTube channel before it was cool.
Find us on Facebook.
And catch us on
TV.