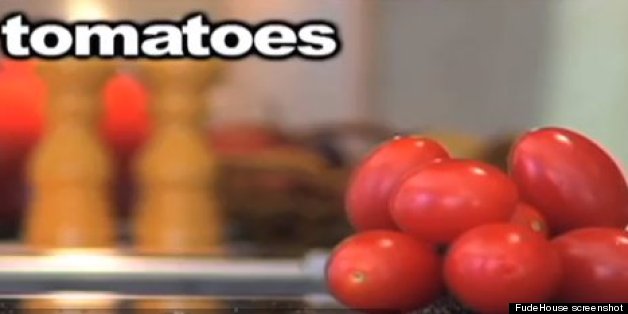 Here is a super simple tomato sauce taught to me by my sister-in-law. Cooking down canned tomatoes can take an entire Sunday afternoon, but this technique gets the whole job done in about an hour. Learn this once and then use it on everything from pasta, to pizza, to soups and stews. It's one of those great things to have in your back pocket.
Store-bought pasta sauces are watery and loaded with (hidden) sugars. Grape tomatoes are naturally sweeter than the oft-used plum tomatoes, and oven roasting the fresh ingredients develops the sugars for an intensely deep flavor. Once you taste this, you won't go back.
Get in the kitchen, spread the love, and let me know what you think.
Check out more fun food videos at FudeHouse.