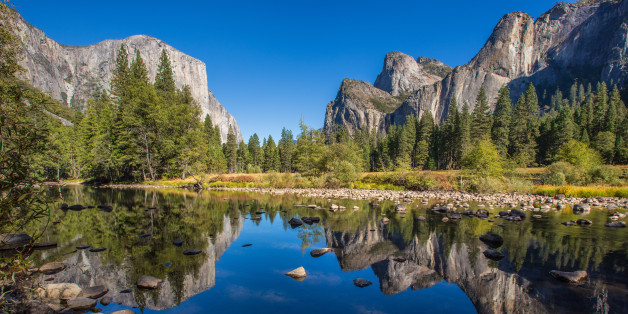 While there have been positive signs in the childhood obesity epidemic recently, we still have a long way to go to reverse the trends -- more than 5.1 percent of males and 4.7 percent of females ages 2 to 19 are severely obese, according to F as in Fat: How Obesity Threatens America's Future.
To improve the health of all children and curb obesity at every age, the report recommended that kids and adults have access to more opportunities to be physically active on a regular basis -- one of the main drivers of obesity is physical inactivity.
For some time, the nation has known that we need to get kids more physically active, yet, according to the National Parks Service, the unmet need for outdoor recreation facilities and parkland acquisition at the state level is $27 billion. It is staggering that the nation has failed to provide millions of children with access to safe places to play and exercise.
One major resource in sustaining and creating parks is the Land and Water Conservation Fund (LWCF), which uses fees paid by oil companies drilling off-shore to protect parks and public lands and create outdoor recreation opportunities across the country. Unfortunately, while hundreds of millions of dollars in oil and gas royalties are paid into the LWCF annually, Congress continually redirects most of the money.
Even with diminish and inconsistent funds, state and local governments in nearly every county in the United States have used LWCF matching grants to build or renovate playgrounds, parks, swimming pools, urban bike paths, soccer fields, baseball fields and other facilities. In fact, LWCF funding has supported more than 41,000 local projects over the last 50 years.
One notable example is Valle de Oro National Wildlife Refuge (VDO), the first urban wildlife refuge in the Southwest, which is located along the Rio Grande in a historically underserved and predominantly Latino community and is within driving distance of over half of New Mexico's population. VDO, supported by LWCF and substantial state and local funds, provides urban Albuquerque residents access to outdoor recreation, educational opportunities and natural areas. "This will change children's lives," said Angela West, a community member.
In short, LWCF plays an important role in protecting some of our country's most valuable public lands, balancing development with conservation of public lands and providing opportunities for families to enjoy places such as Chattahoochee River NRA, Santa Rosa and San Jacinto Mountains National Monument, Rocky Mountain Arsenal National Wildlife Refuge, Mount Rainier National Park, the Appalachian National Scenic Trail and many other areas.
We've seen how successful the LWCF can be with the bare minimum of resources. If fully funded, the LWCF could put a serious dent in the $27 billion unmet need for parks across the nation. That's why TFAH joined many other public health and youth organizations in writing a letter to the First Lady and Department of the Interior Secretary Sally Jewell asking that they publicly support full funding for LWCF as a key component in the fight against childhood obesity.
From our public health standpoint, it's simple. Safe and maintained places to be active and exercise are essential to solving the nation's childhood obesity crisis -- if kids can't go out into their neighborhoods and play, we'll never be able to increase physical activity.
Any policymaker who wants to improve the health of the nation should support full funding for LWCF -- it would make a nice 97th birthday gift for the National Parks Service.