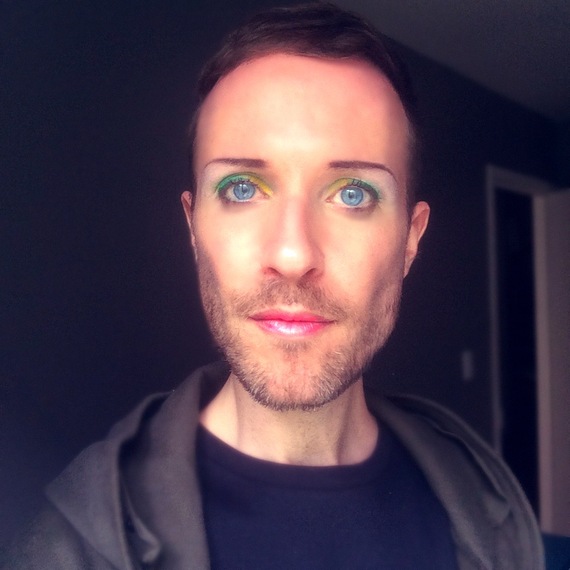 It's weird that I'm famous. Actually, a heck of a lot of people haven't heard of me, but a heck of a lot have. And they like my posts. And they share my posts.
Still, to this day I experience the shock of being popular. Or perhaps I should say I experience being so different, so non-main-stream, so (let's face it) queer, and also being popular. It makes no sense to me. I know I have talent. I know I have a message people want to hear, but success on social media is something I never expected.
There may be a pink glass ceiling on Vine. I haven't hit it yet. I'm liked and I'm popular and (how shall I put this?) my personal style is far away from most other Viners' personal style. No other top Viner is playing with identity the way I do, no one is playing with gender. And yes, I get hate. Yes, it's more hate than a cute young straight white male gets. Someone who has the gall to be a woman, or gay, AND be popular on social media has got a lot of hate coming. It's sad whenever hate happens, but to me being on Vine and getting hate is also totally worth it. I don't know if those straight white males who 'get less hate' or whatever are happy with their lives. I know I'm happy with mine, for 2 reasons:
1. Time and time again followers comment on how the haters have helped them. They say something like "I've seen you take so much hate and rise above it, so can I". That's a miracle! I know hate is useless and groundless and all I have to do is keep going to prove that to anyone who's paying attention. It's very fulfilling.
2. I've connected with like-minded people -- hundreds of thousands of them actually.
Most folks with large social media followings work with brands that take advantage of their large audiences. There are many brands who haven't worked with me yet because of my gender expression. Most folks with large social media followings collaborate with other popular people on their platform, and there are Viners who won't work with me because they fear they'll lose followers (news flash, they may be right!).
But none of that matters. Being this popular has plugged me into a community, and has helped me to unearth the people who say yes without hesitation -- who feel the way I do. These are the people who, for whatever reason, are outsiders like me. Connecting with them is priceless.