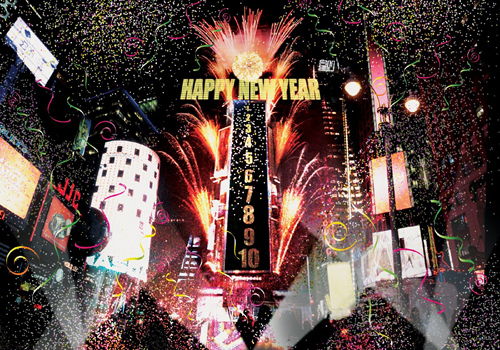 If you are reading this, it's likely that you or a loved one is considering making an attempt to quit smoking after the ball drops on New Year's Eve. Quitting smoking is a common New Year's resolution for Americans each year -- but it's easier said than done. The average smoker who quits successfully makes several quit attempts before quitting for good. The fact that multiple quit attempts are the norm may seem discouraging, but knowledge is power and planning ahead can greatly improve a person's likelihood of success.

We want all smokers to know that we are here to support them every step of the way in their efforts to quit for good. You can quit whether it's your first time trying or your tenth. The important thing is not to give up. The Lung Association has launched the "Quitter in You" campaign to empower people trying to quit smoking by acknowledging that past quit attempts are not failures, but are normal and necessary steps along the path to success.
While most smokers are not successful the first time they try to quit, with each quit attempt they become a little wiser about what to do and not do the next time. The "Quitter in You" campaign aims to change the way people think about past quit attempts and motivate them to try again.
We encourage smokers who are making the resolution to quit smoking to visit QuitterInYou.org. Learn about the various ways we could help smokers quit. Want to support a loved one while they tackle the daunting task of quitting smoking? Send them an encouraging ecard letting them know you are cheering them on. You can also give the gift of a membership to our Freedom From Smoking online program.
More than 43 million Americans -- one out of every five -- are current smokers.
Most smokers say they want to quit and many will make a New Year's Resolution to quit in 2014. If this is your year to quit, here are five tips to help you along the way:
Learn from past experiences. Most smokers have tried to quit in the past and sometimes people get discouraged thinking about previous attempts. Those experiences were necessary steps on the road to future success. Think about what helped you during those tries and what you'll do differently in your next quit attempt.
You don't have to quit alone. Telling friends that you're trying to quit and enlisting their support will help ease the process. Expert help is available from the American Lung Association and other groups. Friends who also smoke may even join you in trying to quit!
Medication can help, if you know what to do. The seven FDA-approved medications (like nicotine patches or gum) really do help smokers quit. Most folks don't use them correctly so be sure to follow the directions!
It's never too late to quit. While it's best to quit smoking as early as possible, quitting smoking at any age will enhance the length and quality of your life. You'll also save money and avoid the hassle of going outside in the cold to smoke.
Every smoker can quit. At the American Lung Association, we firmly believe that every smoker can quit. Each person needs to find the right combination of techniques for them and above all, they need to keep trying.
In addition to these tips, the Lung Association is launching a Countdown 2 Quit campaign. Follow along on Twitter via hashtag #Countdown2Quit to learn even more tips as we approach the New Year.
Quitting isn't easy, but 50 million ex-smokers in the United States can tell you it's possible. Make 2014 the year you begin a new, smokefree life!