 The way you handle your first sick day tells me a lot about you as an employee. It shows me how you balance your responsibilities to our company and your colleagues along with your personal needs. It tells me how aware you are of your role in a team and can think about others. And it's a great guide to how you deal with the unexpected, bumps and roadblocks in business you'll surely encounter but over which you have no control.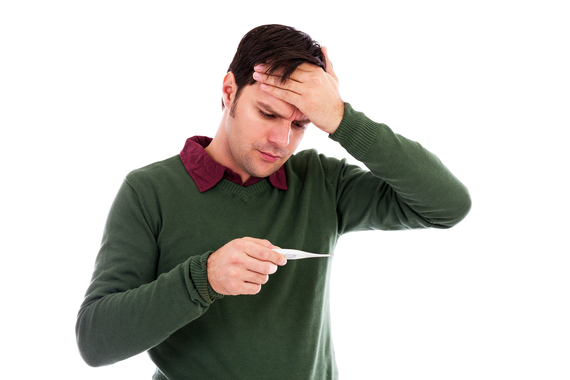 The point here isn't that you should come to the office no matter how sick you feel since the rest of us are depending on you. As a matter of fact, that's exactly what I wish you wouldn't do since then there's a good chance your illness is going to spread to the rest of the team and make it all the more difficult for those of us who are at work. Martyrdom is good for those with saintly aspirations but if you've chosen a career in business, I'm guessing that's already a pretty unlikely goal. If you're not in a condition to come to work, please stay home.
But how you handle communicating about your sick day is going to tell me a lot:
Let me know as early in the day as possible. These days it's rare that any manager doesn't check his email long before he first gets to the office. Maybe she's not sitting down at the computer yet but chances are she checked her phone or tablet long before she headed out the door. The earlier I know, the earlier I can start making any alternate arrangements that may be needed. So don't wait til 9:00 AM or whenever you're expected to begin work to see how you feel and then let me know. By that time, I'm already busy with my own plans for the day.
You don't need to go into a lot of medical detail. It's not that I don't care but honestly I don't have time for that right now. Tell your mother, your wife, your boyfriend--or all three--how many trips you made to the bathroom last evening. My job is to take care of our business, our customers and the rest of the staff.
When you write, tell me about anything time sensitive that you were expected to handle that day and what alternate arrangements you've made. I'll be impressed with anything you can shift to your coworkers without getting me involved. Assuming it's done well, there's nothing a manager likes to hear than "I've taken care of it." That shows me you can take responsibility and aren't afraid to think on your own. If you don't feel you'll be overstepping your bounds if you do that--and you may be right depending on your circumstances--how about suggesting a plan and noting, "If you're OK with that then just let me know." Wow. You'll probably score a lot more points than if you just send a list of everything you were supposed to do but won't be able to.
Let me know your plans for the day. Need to get some sleep? Tell me you're going back to bed and you'll email once you're awake to check in. After I read that, I'm not going to call you unless I really need to ask you something that can't wait a few hours. But don't turn off your phone. If you knew your boss or your colleagues were spending hours rifling through your desk trying to find a USB drive, wouldn't you rather give up a few minutes sleep?