When you are at the CES it's easy to get caught up in, well, everything. The halls are constructed into miniature cities and the foot paths between each giant brand structure feels like a superhighway during rush hour, where you need to know exactly where you're going, while maintaining strong intentions and defensive driving skills. Or, if you're in an obscure location, it feels more like an old country back road allowing you to slowly meander and discover what's around. There were many times I fought against getting caught in a flow of people moving along as if they were in a zombie state, being pulled towards the brightest light or plodding along while staring at their mobile devices, off in their own world. I'm sure there were moments when I fell into this categorical state myself, however, I did make a strong effort to stay centered and focused as I looked for items I wanted to see and talked to people about what they loved. Here are a few images of those things and moments that made me so happy to be part of the coolness that permeated CES.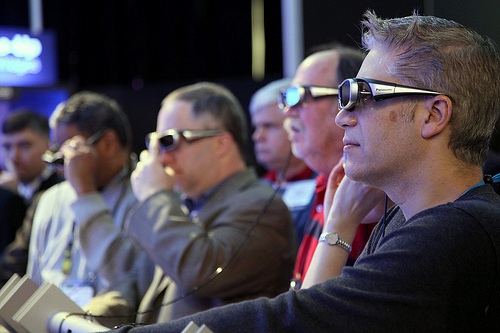 3D television experiences were everywhere. Some were good but honestly it was more fun watching everyone put on the glasses (many were battery operated) and immerse themselves into the experience.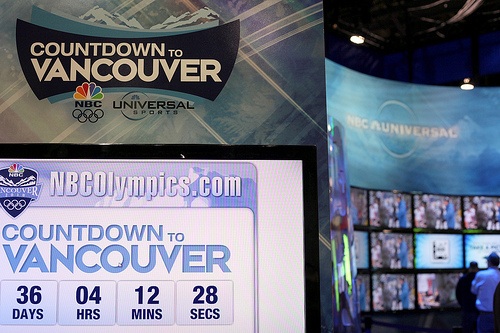 NBC Universal had a beautiful setup focused on the 2010 Winter Olympic Games. They did live broadcasts onsite, had a sweet blogger lounge and a number of interactive games.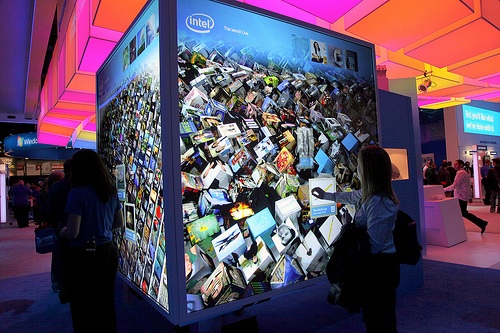 I was obsessed with this social visualization cube that Intel created (dubbed the Intel Infoscape). It was one of the first things people saw as they entered the Central Hall, so it was swarmed most of the time.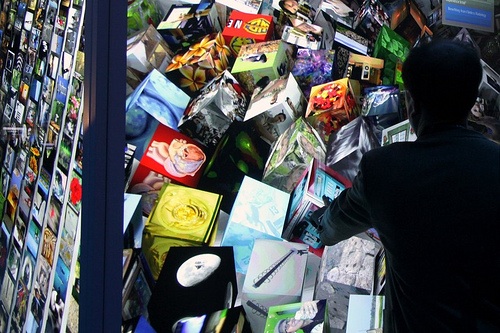 As you touched the images on the Intel Cube, you could see close-ups of items from over 20,000 different content sources and over 20 live feeds from global news sources and networks like Flickr, Twitter, YouTube and Intel.com. It was mesmerizing.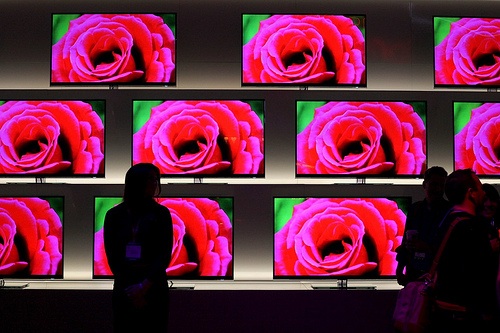 Televisions are great but it's the images on them that grab people's attention. A series of beautiful images plus a wall of televisions to display those images equals lots of attention. They were everywhere you turned.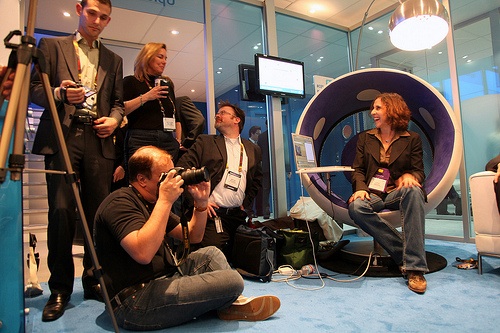 Some smart brands like NBC, Kodak and Intel leveraged the social media world by offering blogger lounges or holding meetups. Cathy Brooks hosted a panel about privacy at the Intel Upload Lounge drawing a full crowd of bloggers, vloggers, photographers and reporters.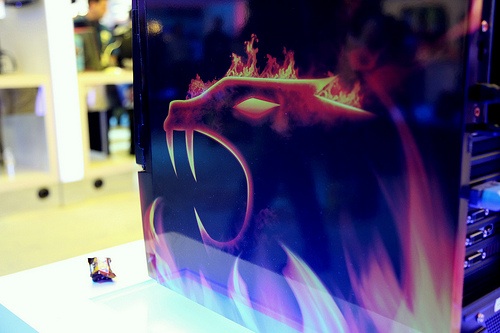 Sexy graphics were everywhere. Themes that you might expect to see on hot rods, tatoos, surfboards and skateboards showed up on computers, bags, headphones and devices.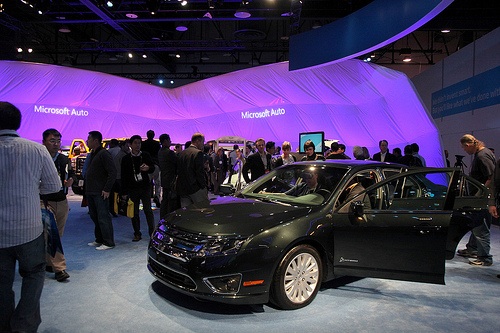 Years ago you would have to go to the South Hall or somewhere else to see the auto-related technologies. This year the convergence between cars and mainstream tech was front and center.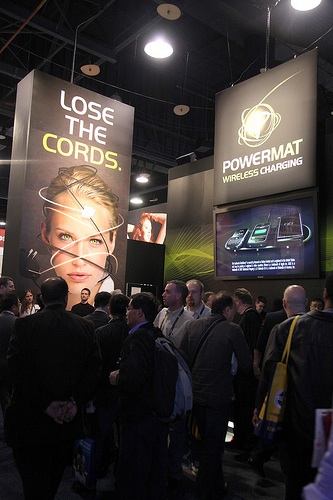 Not only is power critical (like the wireless powermat shown above), but large billboards with beautiful models continue to be the de-facto way to let people know about the latest products.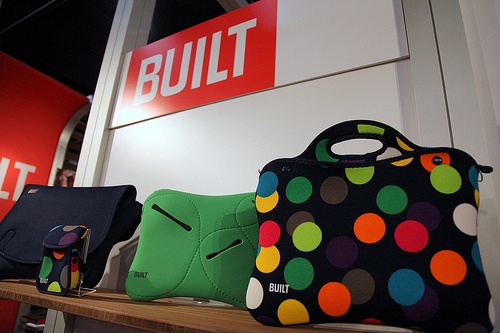 Groovy, stylish bags and gear were definitely competing for attention. Built offered some of the funkiest and creative pieces and displayed them in a lobster-trap like structure that was awesome to behold - one of the few organic feeling creations in ultra high-tech Central Hall at CES.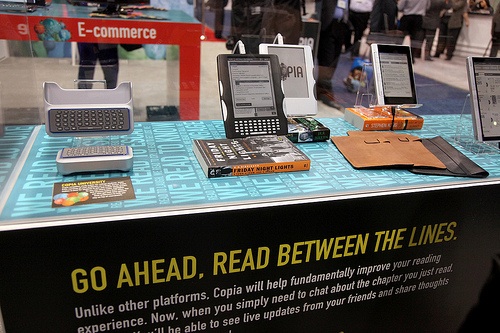 The Copia line of social eReaders ended up on more than one top ten list from CES. Their display was attention getting and the children's devices look like they may be a major hit.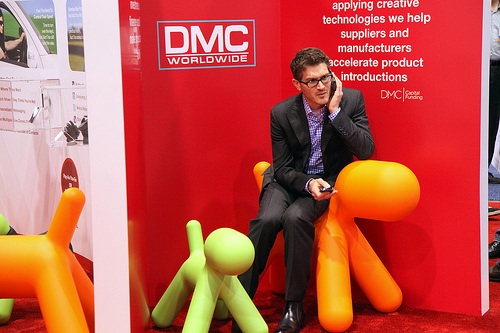 Personal space was hard to come by at CES 2010. These funky DMC Worldwide dogs made for an impromptu office for a few people.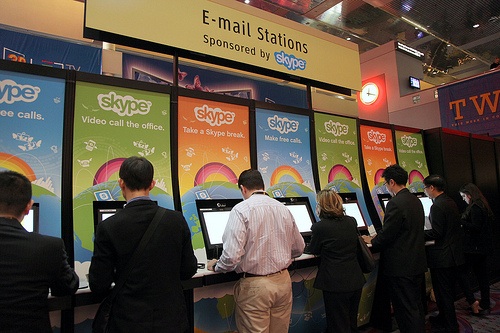 Every major event needs a colorful email station. The Skype station was always packed.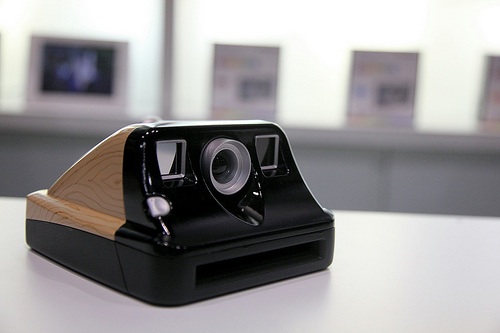 Retro was the name of the game with the new Polaroid PIC 1000, created for those who loved the old instant Polaroid cameras. Their new lineup also includes a number of digital cameras that print.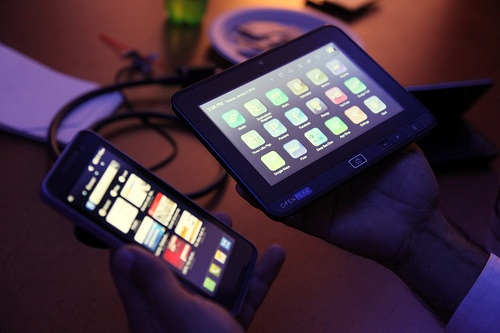 Intel offered a sneak peek of some devices coming out later this year - the OpenPeak tablet was small, sleek and powerful, leveraging their new Moorestown platform.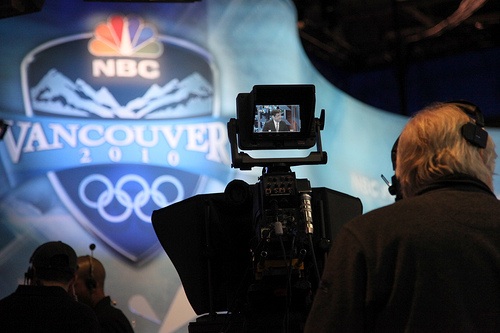 A live broadcast at the NBC Universal booth.