Pulling up to the Sun Hut, a quaint but rustic bungalow a few hours west of Chiang Mai, I think to myself that this is exactly how I imagined my stay in Pai: A woman is plucking ripe rock fruit hanging from one of the many trees with leaves the size of a small canoe then (somehow elegantly) slicing the bright orange fruit with a machete. Meanwhile, a few men laze in the shade across the river while their herd of cows graze nearby, and a hammock awaits me on my porch in this slightly rural, almost paradisiacal, setting.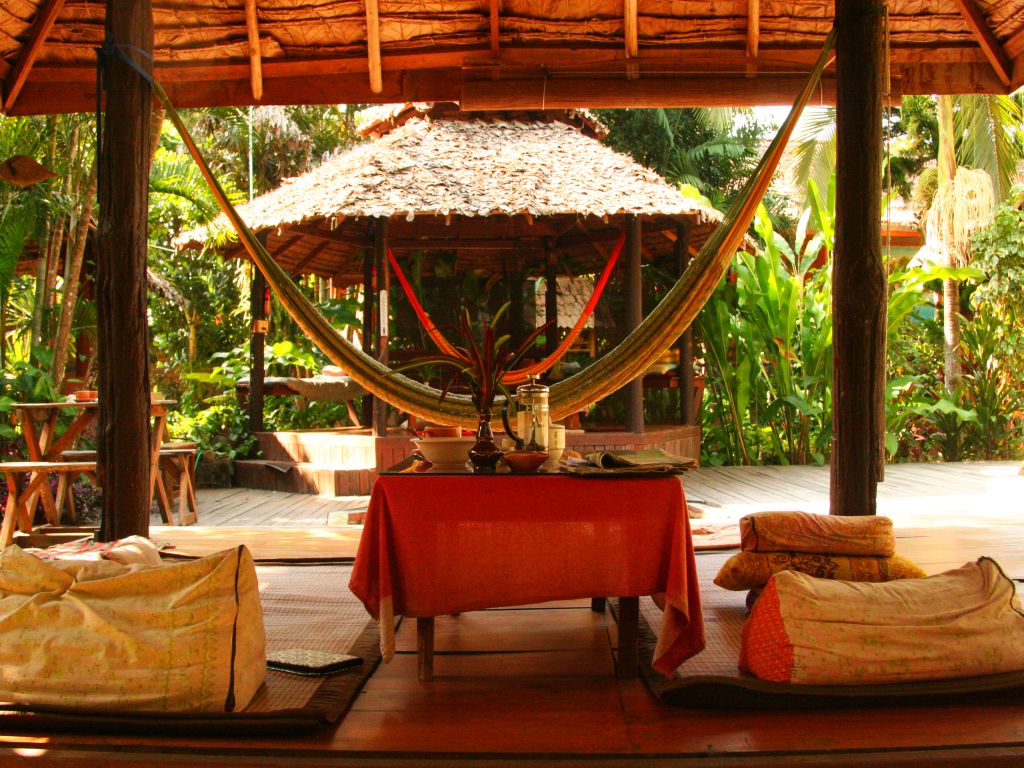 The Sun Hut
The Sun Hut sits off a dirt road on the outskirts of town, so once I set down my bags I decide to venture into town. I reach the town center just as the sun begins to set over the towering mountains in the distance, and, to my surprise, I arrive at what feels like a conglomerate of tourist towns -- there's the manufactured hippy set all touting the same fisherman pants, the arts and crafts crowd picking knickknacks from the night market vendors, chi-chi couples strolling the streets with organic hill tribe lattes, and the Chang-over sorts eyeing the many tattoo parlors.
The interesting thing about Pai right now is that it no longer has one solid identity: It's not solely the weekend getaway spot for backpackers looking to recoup from a week of trekking in Chiang Mai. Nor is it the artist refuge for Thai craftspeople that it once was. And because of the massive influx of accommodations and visitors, Pai is losing it's rep as a sleepy getaway town.
In a country where towns perpetually invent and reinvent themselves to snatch up the latest influx of tourist dollars (often transforming faster than they themselves can keep up with), Pai's streets reflects its past, present and future. Walk down the pedestrian-friendly streets and you'll notice new signs for boutique hotels popping up as often as their nightly market.
The Hotel des Artists is one of the most recent examples of Pai's makeover, as are others like Sylvana Pai Boutiqe Resort and Rim Pai Cottage.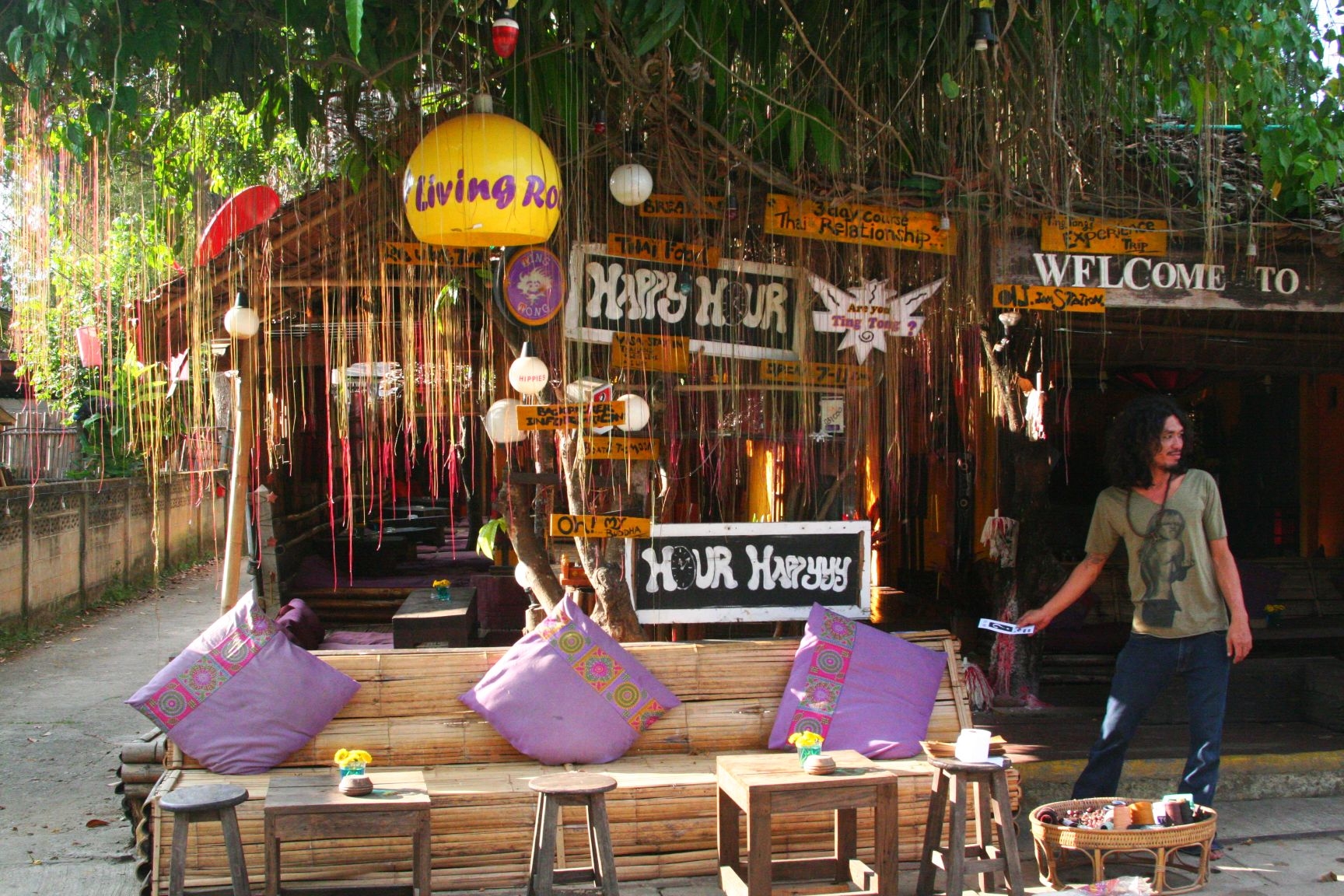 The Living Room in downtown Pai
If you'd rather get a feel for old Pai -- less crowds, more nature -- the further from town you go (and you don't have to go far) the more it feels like what the guidebooks said about Pai a few years ago. When I arrive back at the Sun Hut, dazed and a little confused from the overwhelming nature of the nightly market, a German Sheppard-looking dog greets me at the road and escorts me back to my bungalow. The innkeeper brings me a plate of fruit from their garden. I can't help but think: Sometimes the past is more promising than the future.