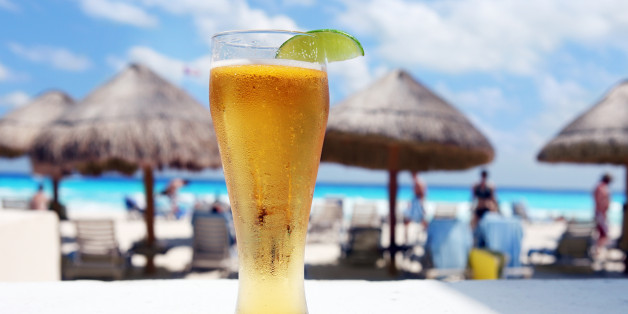 With the dog days of August nearly upon us, I thought I'd raise a pint-glass to arguably the most refreshing cocktail of all: the beer cocktail.
Currently a trend -- but also a classic -- I'm featuring traditional beer cocktails as well as my own (tea based) spin on the beer cocktail.
TRADITIONAL BEER COCKTAILS
THE MICHELADA
This refreshing drink includes hot sauce & lime juice. Yum!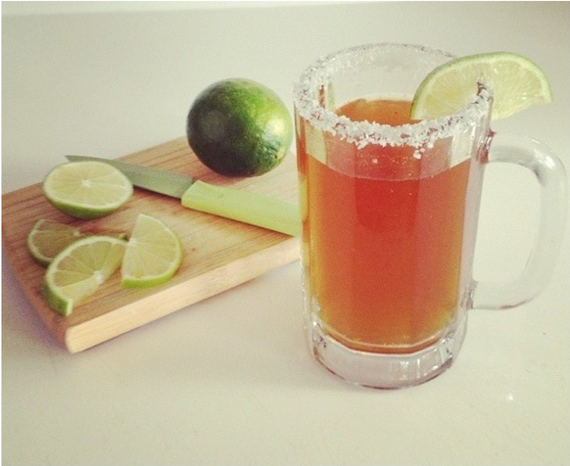 Recipe
1 teaspoon celery salt
1/2 teaspoon chili powder
1 lime wedge
2 tablespoons fresh lime juice
1 teaspoon Worcestershire sauce
Dash of hot sauce (preferably Crystal)
Chilled beer, such as Tecate
On a plate, combine salt and chili powder. Run a lime wedge around the edge of the glass, then turn the lip of the glass in the mixture in order to affix salt. Combine lime juice, Worcestershire sauce and hot sauce in the glass. Top with beer. (image courtesy of prarie hive, www.prariehive.com)
TRADITIONAL SHANDY
The Shandy (or Shandygaff) dates back to the late 19th century, and is sublimely refreshing on a hot day.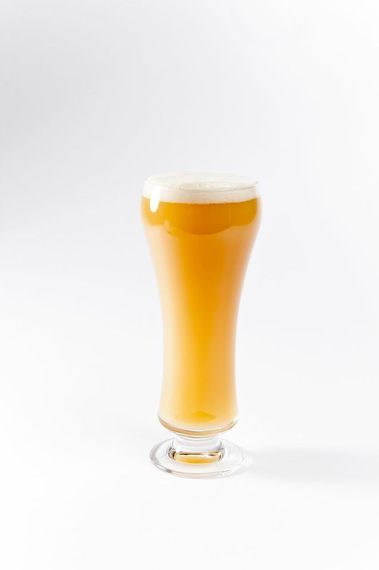 Recipe
4 ounces wheat beer
4 ounces lemonade
Mint sprigs for garnish
Pour equal amounts of beer and lemonade into a chilled glass. Stir or gently shake.
OWL'S SHANDY
At Owl's Brew, we offer a tea-based spin on the traditional Shandy
4 ounces wheat beer (we recommend Allagash White)
4 ounces Owl's Brew "The Classic" (English breakfast with lemon & lime)
Pour over ice
Pour The Classic over ice into a beer mug, top with wheat beer. Stir gently and add garnish.
BLACK VELVET
This two-ingredient beer cocktail was invented in 1861 by a bartender at London's Brook's Club in his grief over the death of Prince Albert, declaring that "even the champagne should be put into mourning" (image courtesy of mixedcockails.com)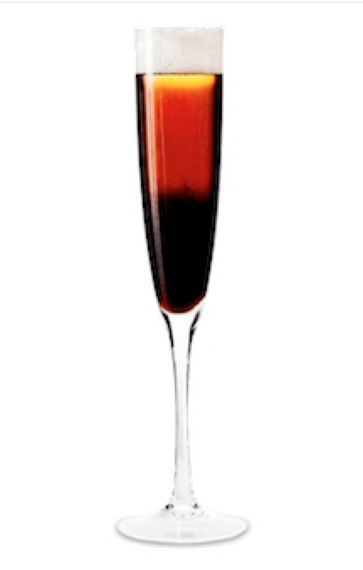 1/2 glass chilled stout beer
1/2 glass chilled champagne
Recipe
Pour champagne into a champagne flute, slowly pout stout beer on top.
DARK AND STORMY
Originating in the British Navy Royal Dockyard in the early 1900s, this refreshing cocktail is enjoyed by the sea -- and on the land! (image courtesy of georgetowner.com)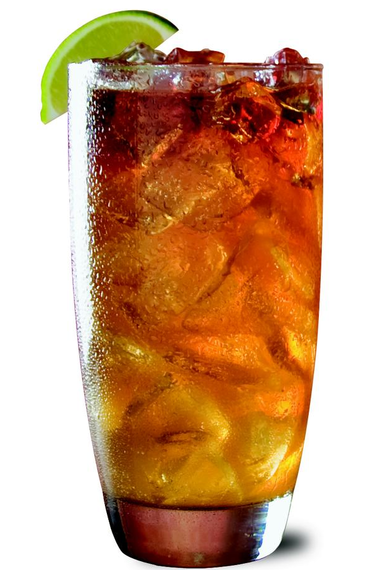 Recipe
1.5oz dark rum
4 oz ginger beer (typically Goslings)
Lime wedge
Pour rum over ice, and top with ginger beer. Stir gently and garnish with a lime wedge.
TWO MORE TEA-BASED BEER COCKTAILS
BREW LA LA
A tart hint of hibiscus complements a well-balanced Amber Ale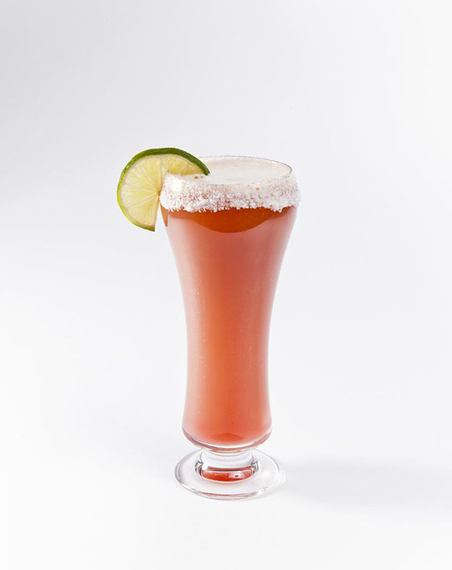 Recipe
4oz Amber Ale or Pilsner (we like Ommegang Rare Vos)
4oz Owl's Brew "Pink & Black" (darjeeling, hibiscus, strawberry & lemon)
Rim glass with margarita salt
Serve chilled in highball class
Garnish with Lime
Pour Pink & Black into a chilled glass, top with beer. Stir gently and add garnish.
COCO BREW
This rich cocktail can be served in a pint glass or in a champagne glass - perfect for the firepit, and pairs perfectly with s'mores!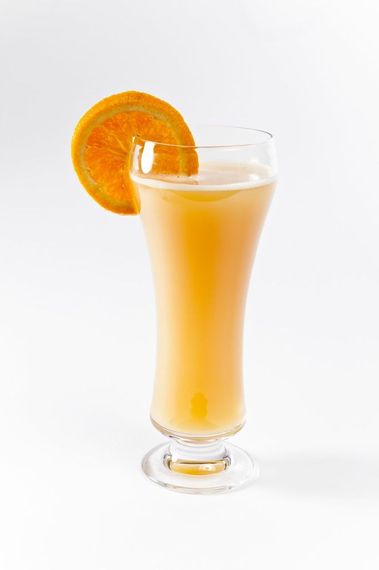 Recipe
4oz stout or porter (we like Mother's Milk Stout)
4oz Owl's Brew "Coco-Lada" (black tea, chai spices, coconut pieces, pineapple juice)
Serve chilled and pour into highball
Garnish with orange
*For extra heat, add 2oz ginger liqueur
Pour Coco-Lada into a chilled glass of your choice! Stir gently and add garnish.