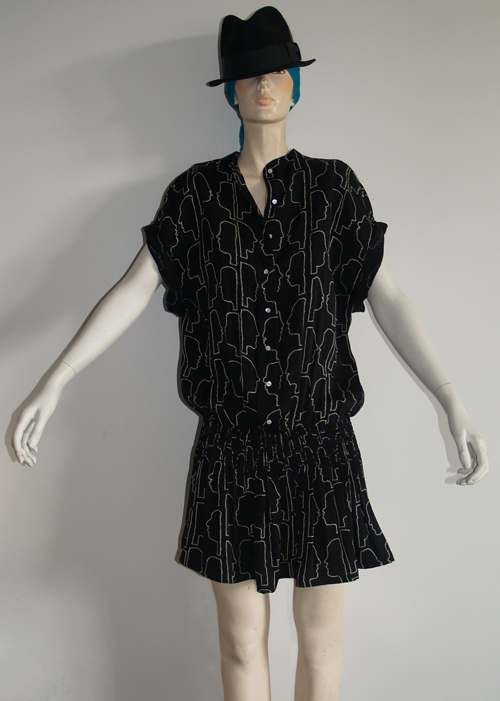 Nicole Miller is one of my favorite designers of all time. She has the most amazing ability to cut a dress for a woman's body. She can make anyone from a twiggy size 2 to a curvey size 12 look amazing because she knows how to work with the female body not against it.
When told her I was planning on cutting up one of her old dresses in an attempt to breath new life into the style and bring it into a new era she gave me her blessing.
I have to preface this story by expressing how important it is to me to re-invent a style without destroying the original spirit of the design. I wrestle with the moral issues of cutting up an old designer dress. In many ways I believe that the design should be preserved and celebrated for it's mark of the time in which it was fashionable. Yet, at the same time, these dresses need to be worn not hidden away in the back of a closet. So, sometimes a little alteration is a good thing, if it gives the garment a second chance. For this project, I ended up removing the sleeves, shortening the hem and turning it back to front. What I ended up with is very similar to the original just a little bit more wearable today.
PHOTO GALLERY
Updating a Vintage Nicole Miller
Follow Jennie on Twitter @ www.twitter.com/diyrenegade
See more from the D.I.Y. Renegade @ www.diyrenegade.com