Clothing from the '80s is fantastic, but often its full potential is hidden by too many details. A quick way to breathe new life into an outfit like this jumpsuit is to turn the pants into shorts. This will shift the focus of the outfit to the full sleeves and shoulder details and away from the bulk. You can also take the sleeves in at the wrists to add emphasis to the big shoulders.
These two quick alterations give this jumper a much-needed modern twist.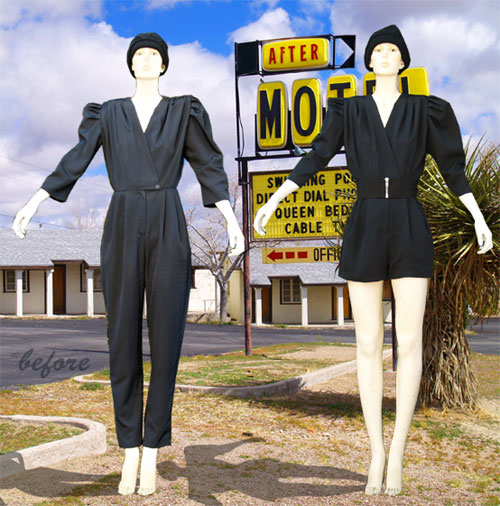 HOW TO DO THIS:
• Decide how short you would like your shorts to be. Place a pin in that spot.
• Add 2" to the desired length of your shorts for the hem.
• Measure from the bottom of the pant hem to that new length and pin all around the leg of the jumpsuit to mark where you will make your cut.
• Next, measure the circumference of your forearm.
• Un-hem the sleeves.
• On the inside of the garment mark how much you are going to take the sleeve in based on the measurement you got for the circumference of your forearm.
• With your sewing machine, take the sleeve in for about 3" to 4".
• Now, all you need to do is hem your sleeves and shorts!
• There are many ways to create a great-looking hem. I chose a blind hem for this outfit, but you can always top-stitch your hem with the sewing machine.
Diagram of alterations: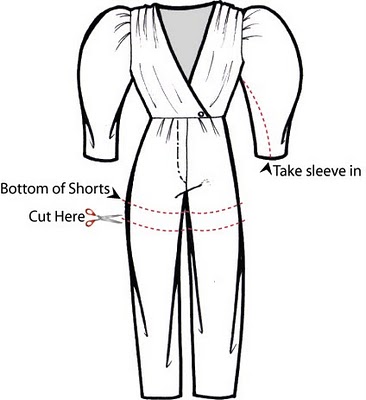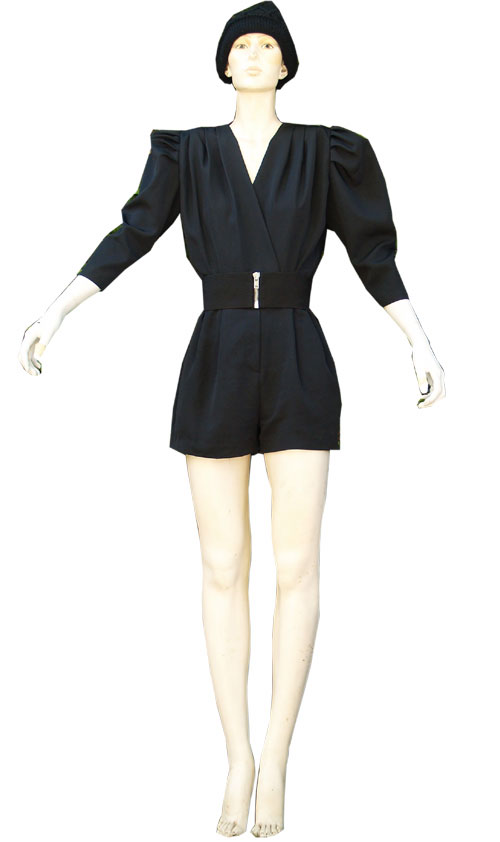 Finally you have updated your jumpsuit!
Finish the outfit off with a fun belt and you are ready to go!
To learn more about Jennie visit: www.diyrenegade.com or www.jennietaylor.com