Pressure is building. On me. My family and friends... everyone seems to be in a hurry.
Unfortunately, "I've got something more important" appears to be an excuse we use to no longer honor how we are connected. All it takes is a smile or small courtesy. How many times do you smile or say "hello" to people you pass by during your day?
How about this. Have you noticed your behavior at a four-way stop while driving? Are you willing to let someone take the right-of-way or rush to go first?
I believe that driving a car is a privilege. It's not about ownership, the car or the road. "Mine! Mine!" That attitude reminds me of bad kindergarten behavior. So, I am trying an experiment. I'm leaving five minutes before I calculate when I should be to a destination. When I leave time for not rushing, it is easier to create time for manners.
How about standing in front of a register clerk. Do you take a moment to look them in the eye and thank them, or are you looking down at your mobile phone? Good service is an art. The convenience of walking into a store and making a purchase is a gift in itself. People helping people is worth a "thank you," whether in a crowd of people or one-on-one. I hope you agree. This time of year it is even more important.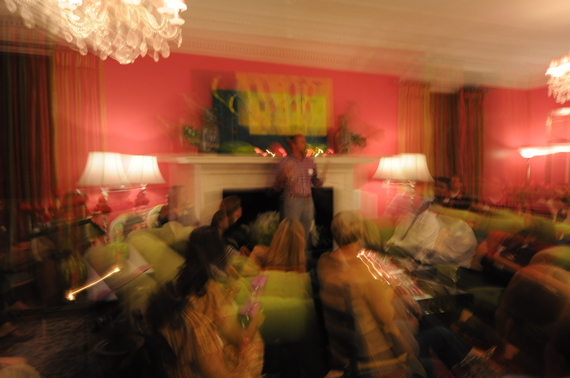 This is one of my biggest regrets. In previous years, I have been on my phone when my daughters got out of school. They were little. They didn't have words to tell me, but I recall the look in their eyes. I can still feel sadness in my gut. What message was implied? What is more important? I still make daily mistakes with parenting, but luckily, we have since talked about phone manners as a family and have made changes.
When we have an opportunity to sit at a meal together (depending on work, school and sports schedules), our phones are left in the other room. When I see my daughters or husband for the first time after a long day, we make a point of greeting one another. No phone. I've discovered that priorities need to be turned on and devices off, so we can focus on what is important.
How do you end a personal phone call, text or email? I recommend slowing down enough to say something worthwhile. Who knows what might happen, right? I try to sign off with a hug, love or smile. When it is intentional, I believe in electronic connections.
I recently attended a memorial for a wonderful person and friend. She died suddenly at 50-years-old. No warnings. No good-byes. She left behind a loving family, two darling teenage daughters and hundreds of friends. There are no doubts that she loved and was loved. I have slowed down and taken the time to let my body and heart miss her. I've talked about it with my family and friends. I've learned that you can't hurry sadness, or it turns into anger.
After all, what's your hurry during this lifetime? Now in my 50s, I have realized it is about honoring what is in front of us and not trying to do everything at once. All it takes is five minutes, here and there.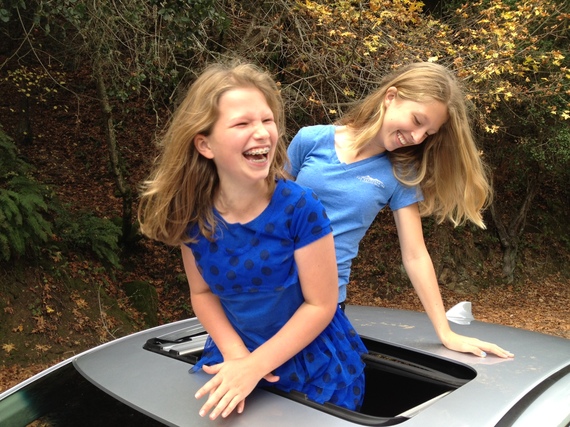 I hope this article gives you a reason to slow down and smile.