When I was pregnant, I learned the basics about breastfeeding: It could help with weight loss, save money since breast milk is free (never mind how expensive all of the pumping equipment is) and provide benefits for your baby that will last a lifetime.
My relatives, however, were more in the "formula is fine" camp. They advised me that breastfeeding was more work than I realized, that my husband wouldn't be able to help with the late-night feedings and that most of my family were not breastfed and, other than my Uncle Larry, we all turned out just fine.
I felt informed about both the pros and cons of nursing but ultimately, the main factor that made me decide to breastfeed was the simplest of all: I wanted to know what the experience was like.
It took me three years and several rounds of IVF to get pregnant, and I was acutely aware that this would most likely be the only time I would ever be able to experience it. Whether it was the joy of seeing a sonogram for the first time or the hell of morning sickness (which lasted all day long for several months in my case), I was just so grateful to be pregnant. In my mind, I worked hard and paid a lot of money to get knocked up, so I wanted to enjoy all of the bells and whistles.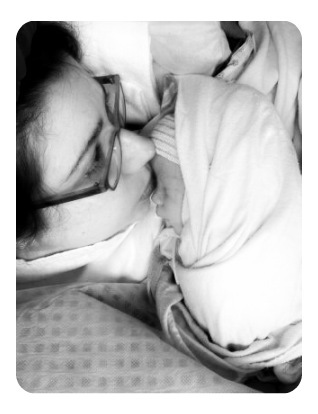 Around 36 weeks along, I was diagnosed with cholestasis, which meant my son, Michael, had to be delivered via C-section a few weeks early. After I got to hold him for a total of 45 seconds, I had to hand him over to a nurse immediately so she could take him to the NICU. I remember vividly being in the recovery room after giving birth. There were two other new mothers holding their babies surrounded by family. I sat alone with empty arms; my husband and parents were in the NICU to be with my son. I was utterly heartbroken and wondering if my newborn baby would be OK.
Michael had to be intubated, which meant breastfeeding would have to be postponed. However, the nurses encouraged me to start pumping for when he was ready. Pumping quickly became a huge source of comfort to me. I felt so powerless but, somehow, producing milk and giving it to the NICU team to freeze made me feel like I was at least doing something to help my son.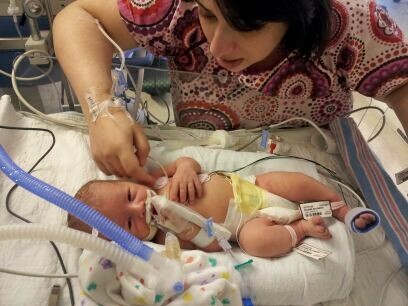 After a week, they gave him exactly one ounce of my breast milk in a bottle to see how he would do. After a few more successful bottle feedings, I got the go-ahead to try nursing. Michael was still hooked up to many wires and monitors and I was still healing from my C-Section, but the nurse helped get us both situated so we could see if he would nurse.
I was incredibly nervous because nothing -- from how I got pregnant to how I delivered -- had gone at all how I hoped or imagined. I was worried I wouldn't know what I was doing. I was concerned Michael would be confused after already being introduced to a bottle. I thought maybe my family was right and this was going to be too difficult.
The nurse coached me and in a matter of a few seconds, Michael latched on and everything went perfectly. It didn't hurt, he seemed peaceful and, as clichᅢᄅd as this sounds, it sincerely was such a beautiful, natural experience. It's a moment in my life that I'll never forget.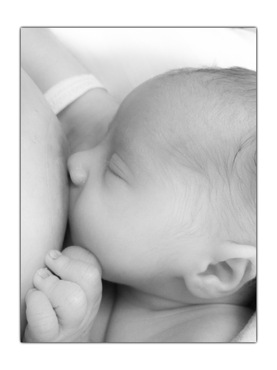 Even though my experience was a positive one, I firmly believe that a happy mom is a good mom. If you want to breastfeed, you should. If you don't want to, you shouldn't. I know there are many who will advise you one way or another but at the end of the day, it's a decision you have to make for yourself and your child. For me, though, it became more than a choice. It became a coping tool while Michael was in the NICU.
Eventually, at 6 months old, Michael "broke up with my breasts." I suspect that his time in the NICU (being given a bottle, a pacifier, etc.) didn't really encourage breastfeeding. I swear that the last time I tried to breastfeed him, he gave me a look like, "Lady... there's this thing called the bottle and it's WAY easier than all of this." Still, I'm so appreciative for being able to provide something only a mother could. Breastfeeding was a choice I'm personally happy I made.
This article is part of HuffPost Parents' World Breastfeeding Week series. Read more here.
PHOTO GALLERY
11 Breastfeeding Tips From Experts
BEFORE YOU GO