As Prematurity Awareness Month (November) comes to an end and Thanksgiving approaches, I wanted to share the top 10 things I'm thankful for as the parent of a preemie, as unconventional as they may be: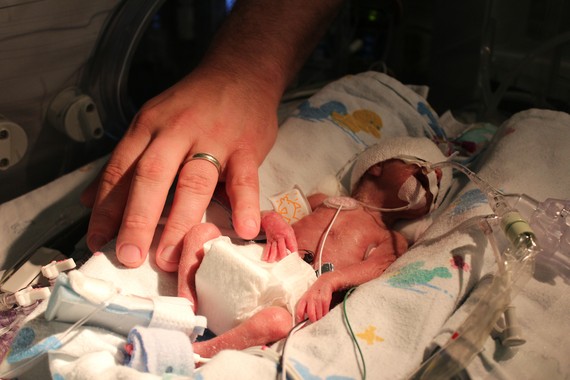 10. I am thankful that The March of Dimes helped develop surfactant treatment (a substance that keeps the tiny air sacs in the lung open), which has saved tens of thousands of premature babies with breathing problems, including my 23-week micro preemie!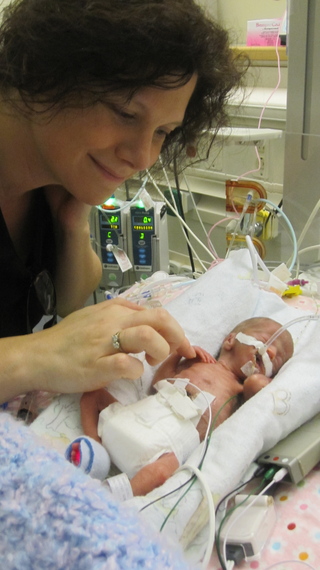 9. I am thankful for the High Frequency Ventilator. High Frequency Ventilators are often used for very small or very sick premature babies. These preemies have lungs that are easily damaged, and conventional ventilators can cause chronic lung disease. High frequency ventilators are much gentler to a preemie's tiny airways, and can prevent lung damage in babies who will need to be ventilated for long periods of time.
8. I am thankful O.H. Needham invented the breast pump. On June 20, 1854, the United States gave the first ever patent to O.H. Needham for a breast pump. Without this invention, my micro preemie daughter would not have been able to drink an all-human milk diet, which allowed her internal digestive organs time to grow while giving her my immunities. Extremely premature babies typically cannot latch and breast pumps are needed to express milk for their feeding tubes.

7. I am thankful for Dr. Stephane Tarnier, because he invented the incubator (now called the isolette) in the mid-nineteenth century. Before the industrial revolution, premature and sick babies were born and cared for at home went without medical intervention and in many cases, they did not survive. The isolette has come a long way since the days when it was just used to keep babies warm, but without Dr. Tarnier, our micro preemies would not survive life outside the womb.
6. I am thankful that Louis Pasteur and Sir Alexander Fleming (amongst others) invented antibiotics. Without antibiotics, my daughter would have died because of sepsis. At 1 week old, my daughter was very sick and we were told she had septicemia. Septicemia is blood poisoning. It occurs when a bacterial infection enters the bloodstream. Untreated, it can cause death. She was very sick for a while, but responded well to the antibiotics and continues to thrive in the NICU!
5. I am thankful that Dr. Louis Gluck designed and opened the first neonatal intensive care unit (NICU) in October of 1960 at Yale-New Haven Hospital in Connecticut. It was designed to be a central location for doctors and nurses to care for critically-ill full term and premature babies. Gluck also developed protocols which reduced spread of bacterial infections in newborns and developed a laboratory test which helped predict the chances that a newborn would develop respiratory distress syndrome (RDS). Sadly, Dr. Louis Gluck passed away in 1997 after a battle with pancreatic cancer, but I am very thankful that he was so dedicated to helping premature babies while we was on alive.
4. I am thankful that the European Foundation for the Care of Newborn Infants (EFCNI) created World Prematurity Day in 2008 (it was first called International Prematurity Awareness Day). It is celebrated on November 17th every year and it's a day that premature births get the attention they deserve so that people can brainstorm on how to lower the rates of premature births and also help those preemies that are already born.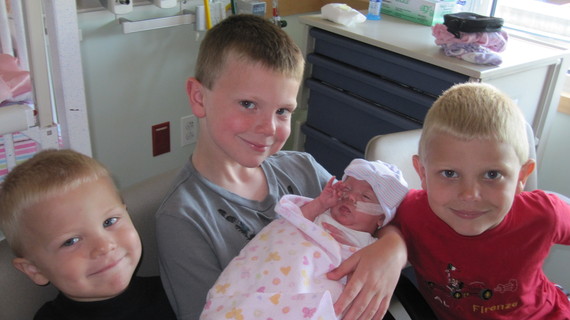 3. I am thankful for my three sons! They were so patient while I spent two months in and out of the hospital before my daughter's birth and they were patient again while I spent countless hours visiting my daughter during her four months in the NICU. They continue to be patient with their preemie sister and never complain about missing crowded events or other activities, so that we can keep her away from as many illnesses as possible, while her lungs mature.
2. I am thankful that I am alive to give thanks! I almost died four times during my pregnancy due to 100% placenta previa that turned into placenta accreta. I required over 30 units of blood before, during and after the surgery that delivered my daughter so that I could be alive to give thanks!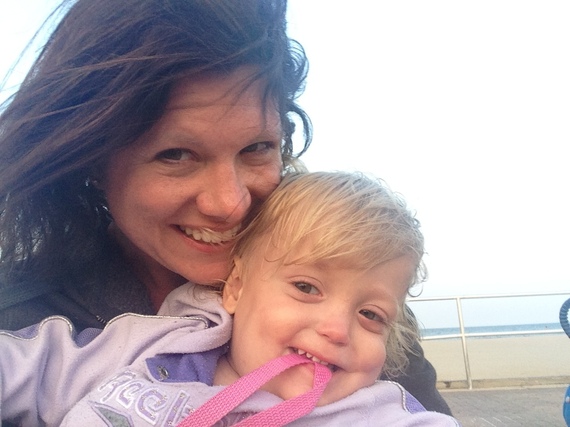 1. I am thankful for my micro preemie daughter. She has taught me about love, strength, patience and determination. Each member of our family is a better person because she was born. I say that I am blessed with a micro preemie. Others don't believe that delivering a premature baby is a blessing. I disagree! I am thankful for my daughter and all that she has shown our family about life.
I hope you all have a Happy Thanksgiving!
Don't forget to give thanks for all of the blessings in your life, NO MATTER HOW SMALL THEY ARE!
You can read more about my miracle micro preemie and the book about her at www.micropreemie.net