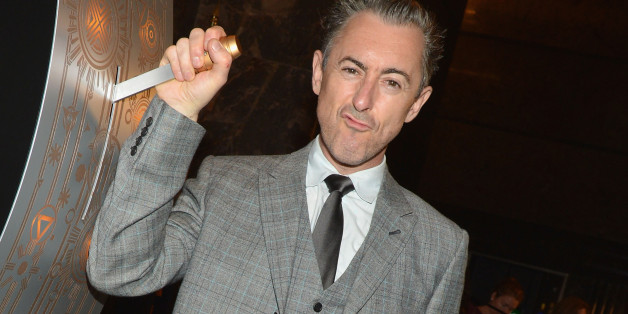 The latest installment from The Being Experience is BACK TO THE FLOOD featuring Alan Cumming narrating a story about a tragic suicide, while my soul and other things drowned in the flood.
This was a moment of artist holding on through art as I replayed Alan's analogy of his own personal story, "Cakewalk," to get through a couple of rough times. But why be heavy when life is just so... life, and I am utterly in love with existence -- however hard it is at times.
So let us go BACK TO THE FLOOD, where the story was not born, but where it took a turn into a darker more complex territory.
BLOUIN I ARTINFO had the premiere of what was the fifth installment from The Being Experience. Jordan Riefe wrote the piece. He could tell I was skeptical, but ignited.
In order to celebrate this, The Development had its second private gathering...
The wizard let people in.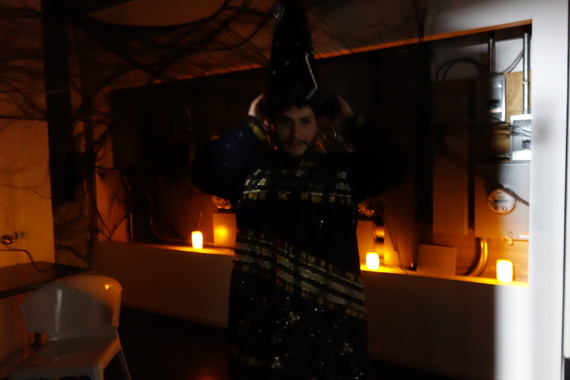 "Right this way..." said Allison.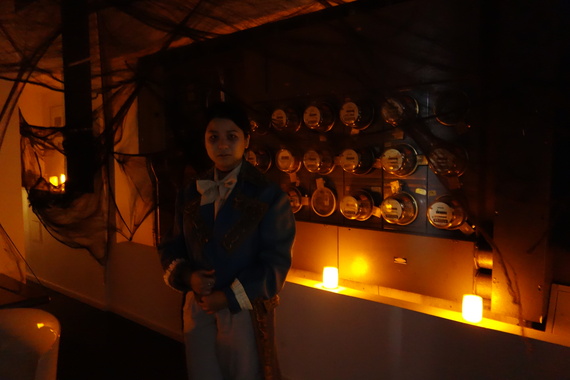 "Welcome...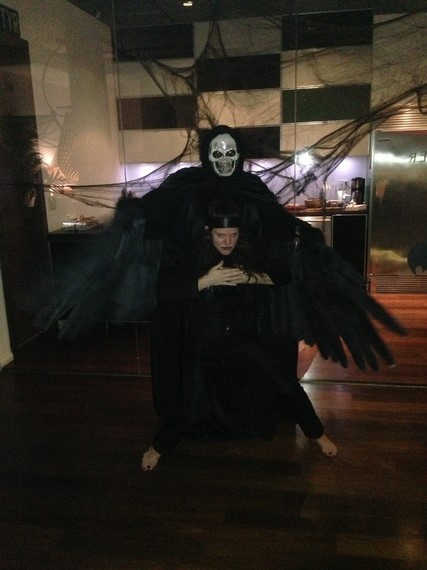 "I have a lot of shit going on and I want to have a good time" I said.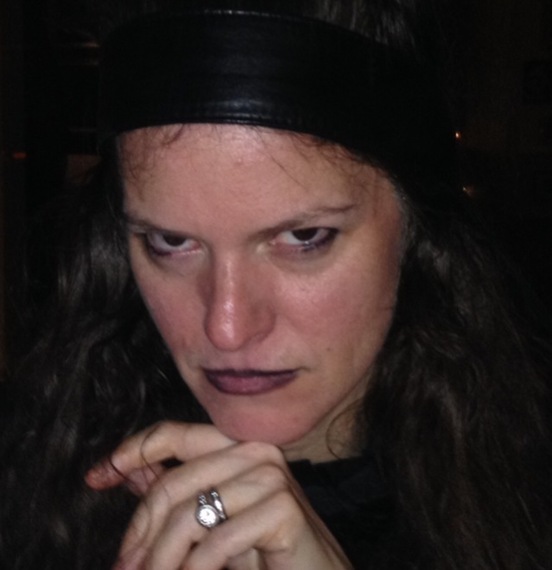 "Sit down. Enjoy. Would you like a drink? Yes, that is the Spine Slab I designed and Alex hand carved. You can get something at The Development shop if you so inquire" (shameless plugs).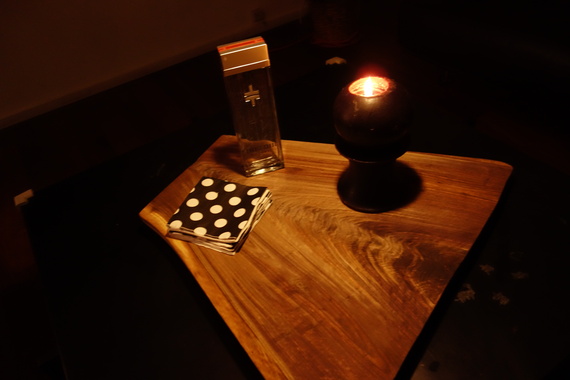 "Delighted to be at Jackie's graduation" they said.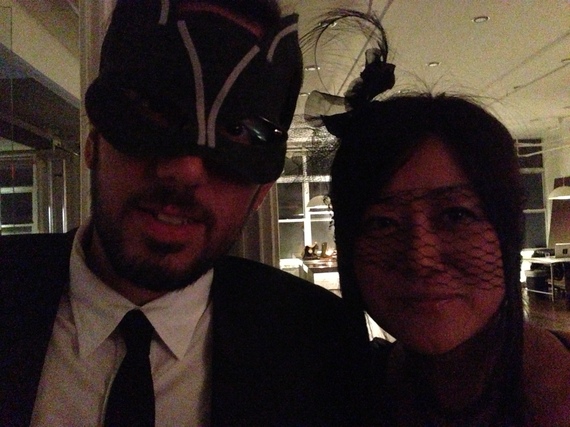 With a tear running down Monique's face, she poetically drank a glass of Manjoor Estate's sensual spiced cocktail that, when mixed with Double Cross vodka, slid down and intoxicated our bodies and our senses.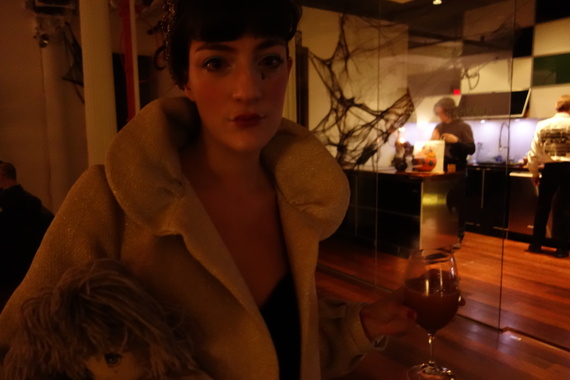 "Thanks for coming" Jackie yelled.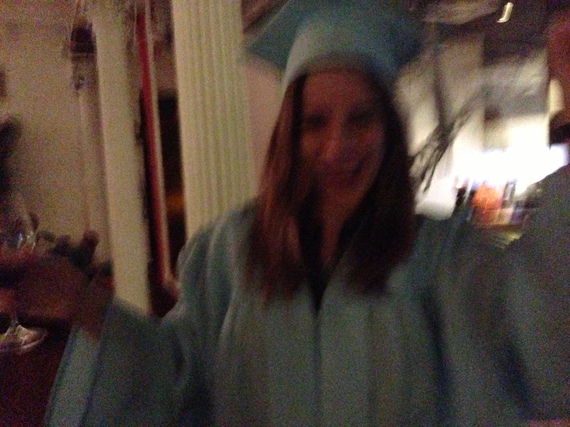 "Hi, we're Jackie's parents from somewhere out South."
"But I'm really just little Miss Freudian Slip."
Julia danced, then stopped.
I smiled even though my heart was breaking because my dog is dying.
"Celebrate life," I told myself... and I listened.
So Happy Graduation, Jackie, even though it's not real, but neither is the nose that
Eric so cleverly sculpted.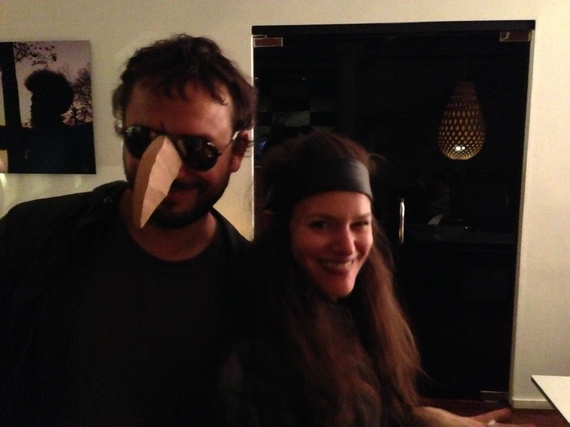 Great to catch up with friends... so much has happened.
Till next month. Health and warm wishes.
On the 25th of each month a new installment is released at The Being Experience so tune in and sign up. If you haven't already, please do pay a visit and check out the previous installments:
Official Trail(er) featuring Moby, Questlove, Terrence Howard, Famke Janssen, Gale Harold, Kent Cullers, Rufus Wainwright and Alan Cumming:
PART ANIMAL (18 min.) featuring Dave Matthews, Terrence Howard, Jorgen Leth and Jennifer Elster
TRANSPARENCY AND PUNISHMENT (12 min.) featuring Terrence Howard, Paz de la Huerta and Jorgen Leth
THE UNKNOWN (three min.) featuring the late Karen Black
A series of feature films, the first of which is A WALK INTO A SPLIT MIND (the late Karen Black's last feature film) will soon emerge into the public.
Last month we did an in house special tribute gathering and exclusive screening of IT'S OKAY TO BE AFRAID starring my friend, the late Karen Black and it was my last Huffington Post article, read it here if you feel like it.
P.S.: Thank you Lou Reed for all you shared with us.
More pictures from the night will appear at here.