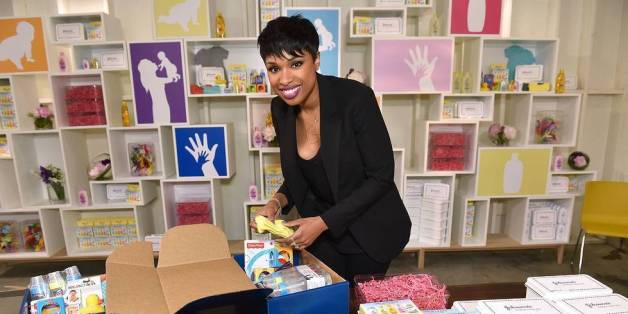 Thanksgiving is one of my favorite holidays because I get to focus all my attention on the many people and things I am thankful for. One of those is always reflecting on the blessing it is to be the mother to my amazing son, David. Like every mother, I want nothing more than to see my little boy grow up happy and healthy.
Unfortunately, not every child has the opportunity to develop and live to his or her fullest potential. Research shows that children are born ready to learn, but for 16 million children living in poverty in the U.S alone, many families are not set up with the necessary resources to provide their child with a healthy start in life. The problem is even more concerning when you look at the state of motherhood and child survival on a global level. Yet, equipping parents with simple tools at an early stage -- such as tips on establishing healthy sleeping routines, learning how to interpret and respond to their baby's efforts to communicate, and even reinforcing simple parent-child activities that help enhance a baby's senses and create a better environment for growth -- can make a meaningful difference.
This is why we must give children of all backgrounds the opportunity for happy and healthy development. When I founded the Julian D. King Gift Foundation with my sister Julia in 2009, we made a promise to provide stable and positive experiences for children in need. Through several of our annual programs, we've worked at home and abroad to help make available the necessities which are vital to support children's development from a young age.
I believe that making a difference really does take a village and we all should do our part to positively impact future generations. This is why I was thrilled to help launch "More Hands, More Hearts"™, a new charitable platform that will support mothers, children and families all over the country. To begin, this #GivingTuesday, I'm joining the team in assembling baby care kits, which will be distributed to families in need through Save the Children®. We'll be providing the baby care kits and a special grant to help moms ensure their babies thrive.
This holiday season, we invite everyone to lend their hands and hearts by joining us in supporting families and babies in need with four simple steps:
1. Be hands-on. Join me and assemble a baby care kit filled with essential baby products and donate it to a family or charity in need.
2. Be an activist. Share a photo of your homemade baby care kit or other ways you are giving back this season and tag #MoreHandsMoreHearts. Be sure to follow the hashtag to find inspirational stories of generosity from around the world.
3. Be generous. Support the "More Hands, More Hearts" mission to ensure a happy and healthy start for a baby. Throughout December, they'll double your donation amount when you select Save the Children from the Donate a Photo app.
4. Be in touch. We're celebrating "More Hands, More Hearts" every Tuesday next year to share the program's progress, new partnerships and incredible stories of hope and inspiration. Visit us on Facebook, Instagram, and YouTube to follow the movement and spread the love.
To learn more about how you can get involved with "More Hands, More Hearts," click here.
Editor's Note: Johnson & Johnson is a sponsor of The Huffington Post's Global Motherhood section.