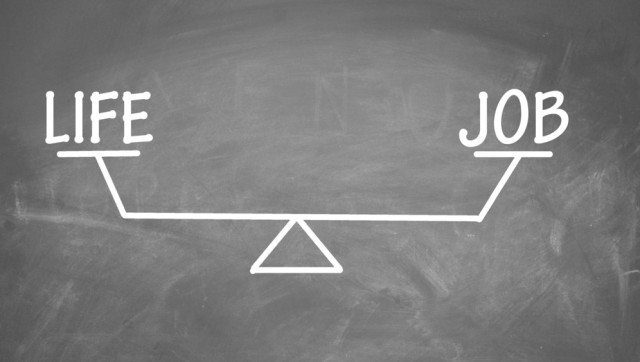 Workplace flexibility.
Health and wellness programs.
Paid and unpaid time off.
Do you have access to these policies at work? Too few working moms (and dads) do.
At Working Mother, such policies are near and dear to our hearts year-round, but we pay special homage in October as part of National Work & Family Month (NWFM). Established by WorldatWork's Alliance for Work-Life Progress, NWFM was first recognized by the U.S. Senate in 2003 to help highlight the importance of strong work family policies in order for employers to attract, motivate and retain their workforce.
Today, 81% of the U.S. labor force has a child under age 18 and yet, only 53% of companies offer any type of flexible work arrangement. Flex has have a long way to go before it becomes the norm.
That's why we won't slow down our fight for all employees. Last October, we launched a campaign to mandate paid parental leave in the United States. (Our country is the only high-income nation without paid family leave!) And our Work Life Congress 2012, which convened earlier this month, brought together CEOs and human resource executives from America's top companies to celebrate and share ways that all companies can support employees with their work and family needs.
In the meantime, National Work and Family Month continues. To celebrate, WorldatWork's Alliance for Work-Life Progress has provided a list of things your company can do, including:
Conduct a work-life needs assessment.
Launch new work-life initiatives.
Celebrate and communicate the organization's commitment to helping employees balance work and life.
Does your company recognize National Work & Family Month? Even better, does your company work to ensure work and family balance in your life?