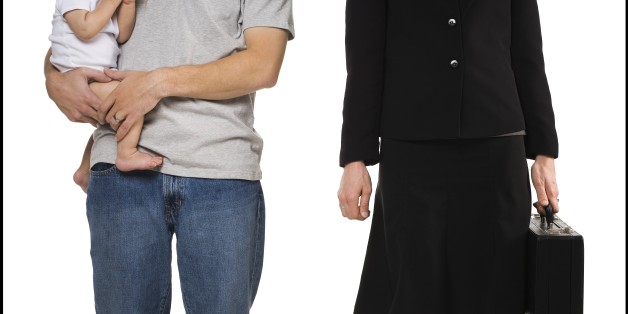 When Janelle Camacho was 9, her working mom went blind at work one day. Her mom's multiple sclerosis diagnosis changed every aspect of the family's life. Racked by seizures, she could no longer work, money was tight and Janelle and her brother spent lots of time with relatives while their mom was in and out of the hospital.
Fast forward 34 years. Janelle, who was diagnosed with MS a decade ago at age 32, now has a full life, a happy marriage, a job and four kids, ages 4 to 14. "To say that I was scared to death doesn't even cover it," recalls Janelle of her diagnosis. And to be sure, coping with MS has been "no walk in the park."
What it has been, however, is an experience much better than her mother's. Janelle says medicines have alleviated her worst symptoms, while support groups have helped the whole family navigate their new normal.
And did I mention that Janelle has also run two half marathons?
That change in experience, mindset, work and home life is just what the Working Mother Research Institute aimed to reveal when it surveyed 1,248 women with MS. (MS, which affects at least 400,000 Americans, is more than four times as likely to be found in women as men.) In partnership with Novartis and our knowledge partner, the National Multiple Sclerosis Society, we asked our respondents to share how MS -- a chronic disease that attacks the brain and spinal cord -- impacts their lives.
The results -- released today in our report, Women and MS -- finds much encouraging news. For example, although 60 percent of women surveyed say they choose to hide their symptoms at work, more than half report that they feel comfortable discussing them with their bosses (59 percent) and their co-workers (61 percent).
MS, however, is unpredictable. "Our survey shows that most women cope with the impact of MS daily," says Nicholas LaRocca, PhD, vice present of health care delivery and policy research for the National Multiple Sclerosis Society. Eight in 10 [women surveyed are currently experiencing symptoms or have within the past three months). The most common are fatigue, numbness and tingling and difficulty with memory.
What helps? First, most women with MS report they are proactive about their treatment -- 79 percent say they are currently on disease-modifying medications for symptoms.
Second, workplace flexibility. While a majority of respondents (71 percent) say they worry about their ability to continue working, a full 40 percent note that they adjusting their work schedules to helps them manage their MS. Of these, 38 percent reduce their hours and one-third work a flexible schedule.
And yet, as with too many American workers, too few working women with MS say that they have enough access to flex: Only 41 percent say they have flexibility in when work gets done, while only 26 percent say they can work from home when necessary.
Work place flex helps all employees, so it's little surprise that women with MS say it's important as well. Women with MS need more help in the workplace -- and flex is an easy place to start.