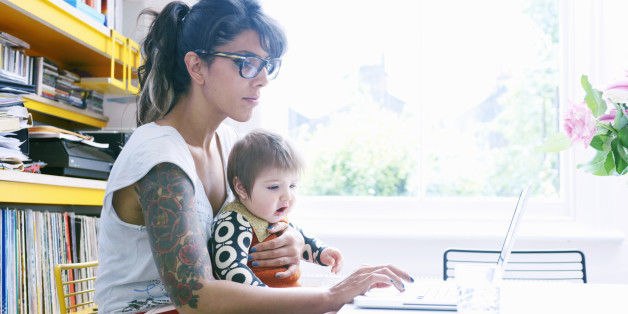 Support for national paid leave and paid sick time received a big boost this week from President Obama, but the question remains: Will the momentum keep going?
This week, President Obama called on Congress to pass the Healthy Families Act, which would allow workers to earn up to seven days of paid sick time. He also announced plans to help states to study how to follow in the footsteps of California, New Jersey and Rhode Island, which have led the way, each passing their own paid family leave laws. And finally, he announced that federal employees will soon have access to six paid weeks of family leave to support new moms and dads.
That last move means that millions more American workers can now take off the time they need to support their growing families. Notably, according to a 2012 employer survey by the Families and Work Institute, only 9 percent of employers offer fully paid maternity leave.
At the Working Mother 100 Best Companies, all companies offer fully paid maternity leave. Indeed, employers who do not offer fully paid leave to full-time employees are not allowed to compete for the honor.
At Working Mother, we support these moves wholeheartedly. Working parents should never have to choose between showing up to work and showing up for their family. We can do both -- and we can do both well. Support your working parents and your efforts will result in higher engagement, higher productivity, lower absenteeism and better health and wellness.
It is unconscionable that the United States is the only major country that does not mandate some form of paid family leave. In the 20-plus years since the passage of the Family Medical Leave Act, which guarantees 12 weeks of job-protected unpaid leave for some (not all) employees, Congress has refused to take the next step. Last year, Sen. Kirsten Gillibrand (D., N.Y.) and Rep. Rosa DeLauro (D., Conn.) proposed the FAMILY Act, which would build on successful state models to create a national employee- and employer-funded insurance program. This approach would give employees 12 weeks of partially paid family leave, while freeing up payroll monies for employers to hire temporary replacement workers.
It's a win for everyone.
I applaud the President's moves this week, but there is so much work to be done. Already more than 55,000 Americans have signed our petition with the National Partnership for Women and Families. Have you lent your voice to the need for change? Let your voice be heard. Sign our petition today!