 OKAVANGO DELTA NATIONAL PARK, BOTSWANA, AFRICA -- It sounded like a pig, but not just any pig. Louder, deeper, but snorting nonetheless, and really close by. Startling indeed as I sipped South African chardonnay and enjoyed my antelope filet.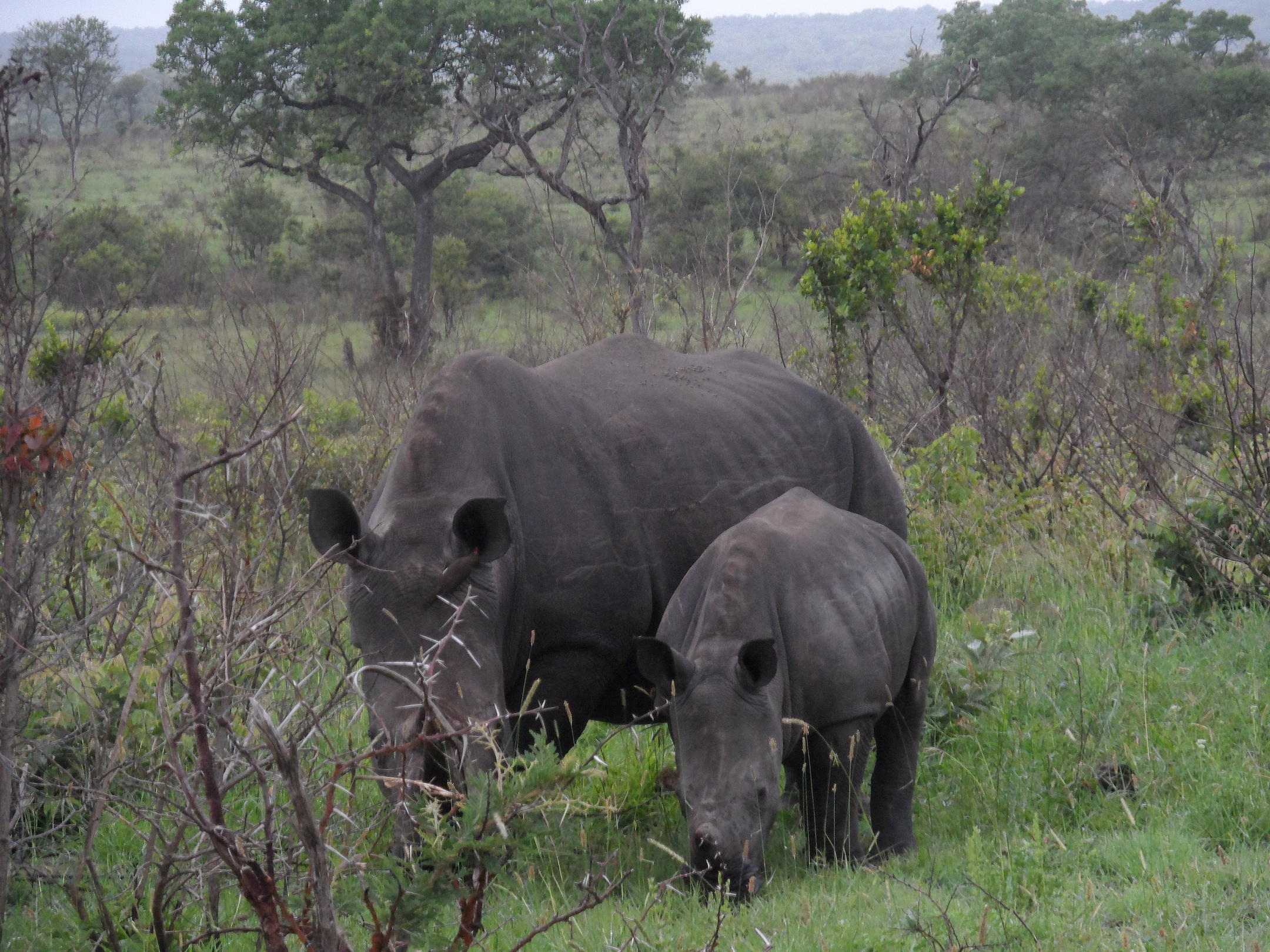 This my friends was not a pig, nor a wild boar. It was a 4,0000pound, armor skinned, nostrils raised, eyes bulging, thick of body and leg, just-like-you-imagine-it hippopotamus, literally about 15 feet from our dining table. And that is really the point: in the Okavango Delta, we are the squatters on their land. We are guests in their living room -- they being the wild beasts of Botswana.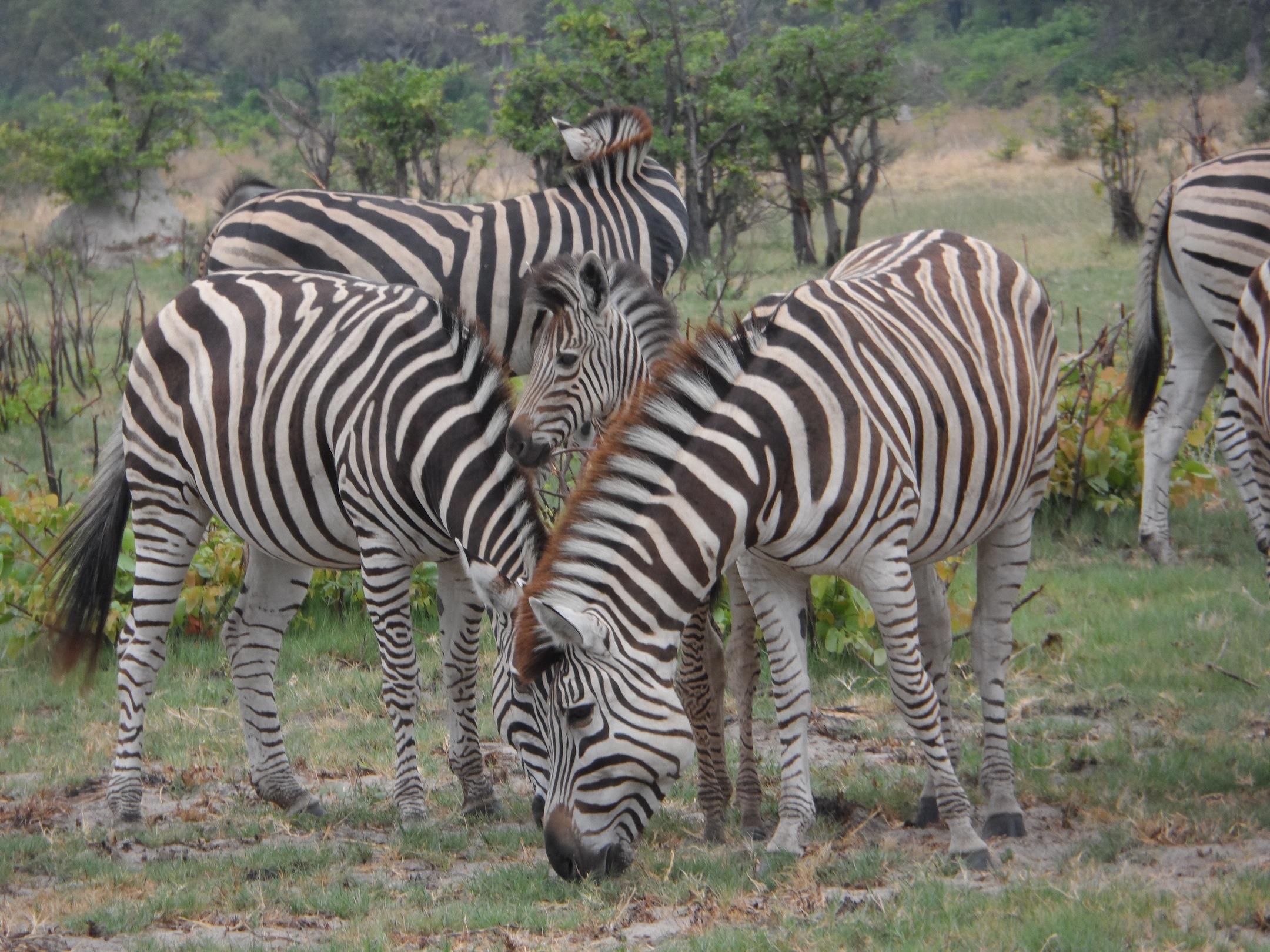 The zebra care for their young for many months, showering them with attention and protection from predators.
My excursion here roots from a longtime entry on our family's fantasy adventure bucket list (I'm a little leery about the next one, which is scuba diving with hammerhead sharks). This was the traditional tenderfoot version of an African safari -- admittedly more "glamping" as in glamorous camping -- than Out of Africa. Organizers of this visit to Botswana's Xudum and Xaranna (the "X" is pronounced like a "K") Tent Lodge are the sustainable tourism operators &Beyond, which is a Johannesburg-based company offering over 50 wildlife camps throughout Africa and Asia. My thesis here is how well-managed enterprises such as &Beyond can provide a truly environmentally friendly safari experience, while simultaneously building commerce and attracting tourism dollars for their host countries.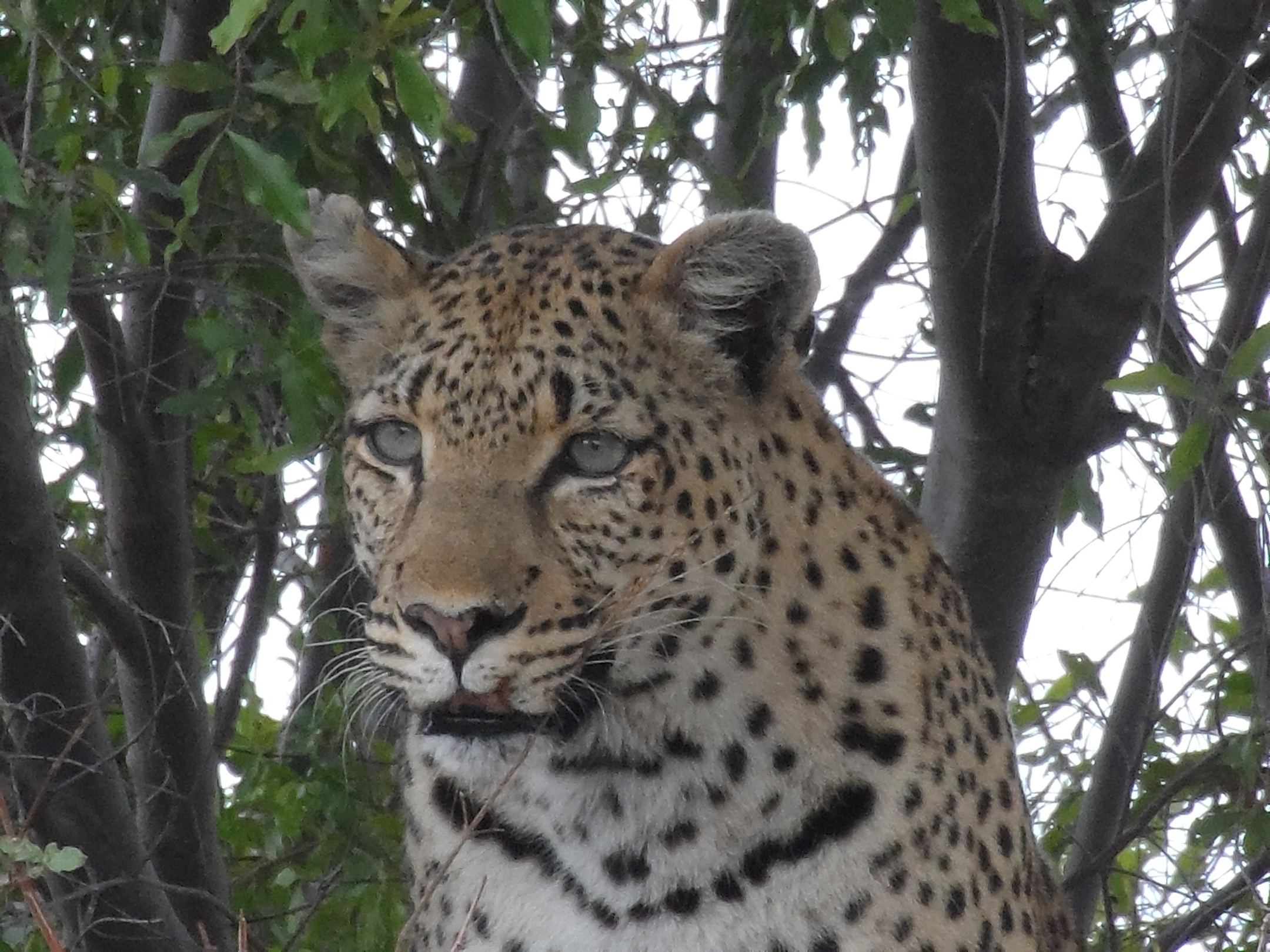 Gorgeous big cat ("de leopard") scanning the swamp for his prey, the innocent impala.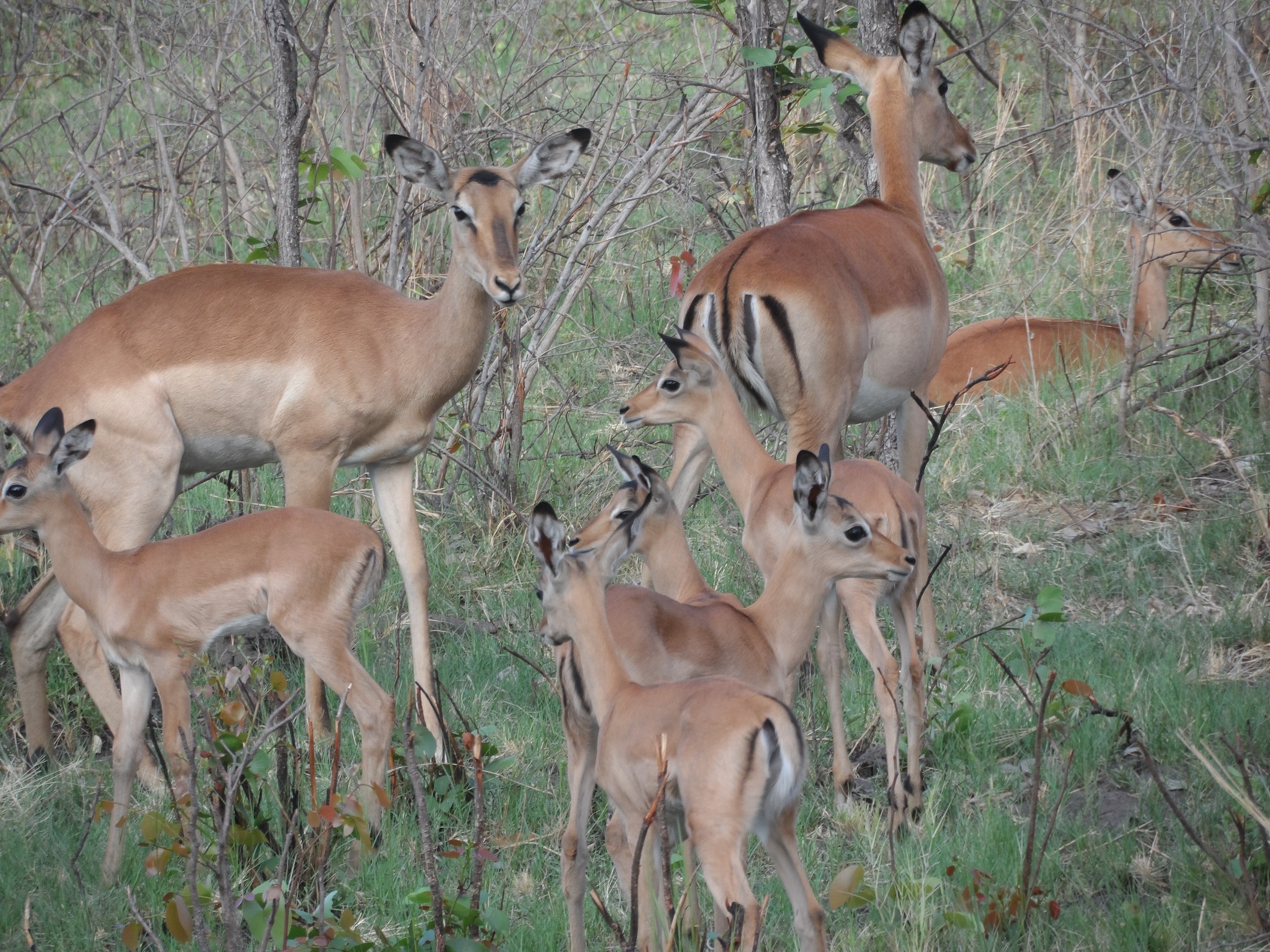 Impala are the rabbits of the African jungle... as cute as they are, they're food for many.

Key to protecting this 15,000-square kilometers (approximately 5,793 square miles) delta preserve is the Botswana government's continued reluctance to grant mining companies permission to despoil the land. In essence, Botswana has done a magnificent job of protecting its greatest asset from exploitation.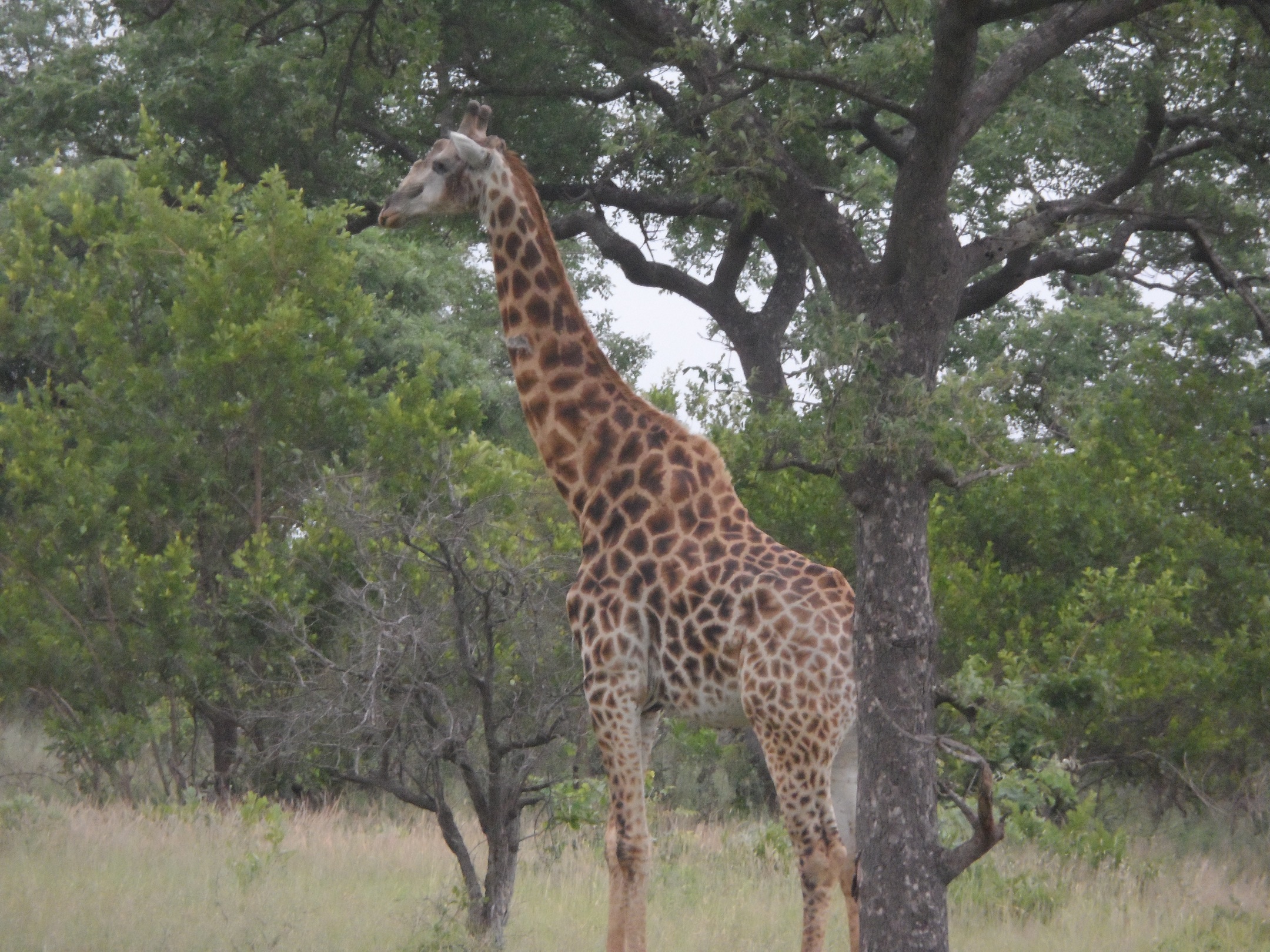 Giraffes walking through the jungle look like dinosaurs at 20-plus feet in height.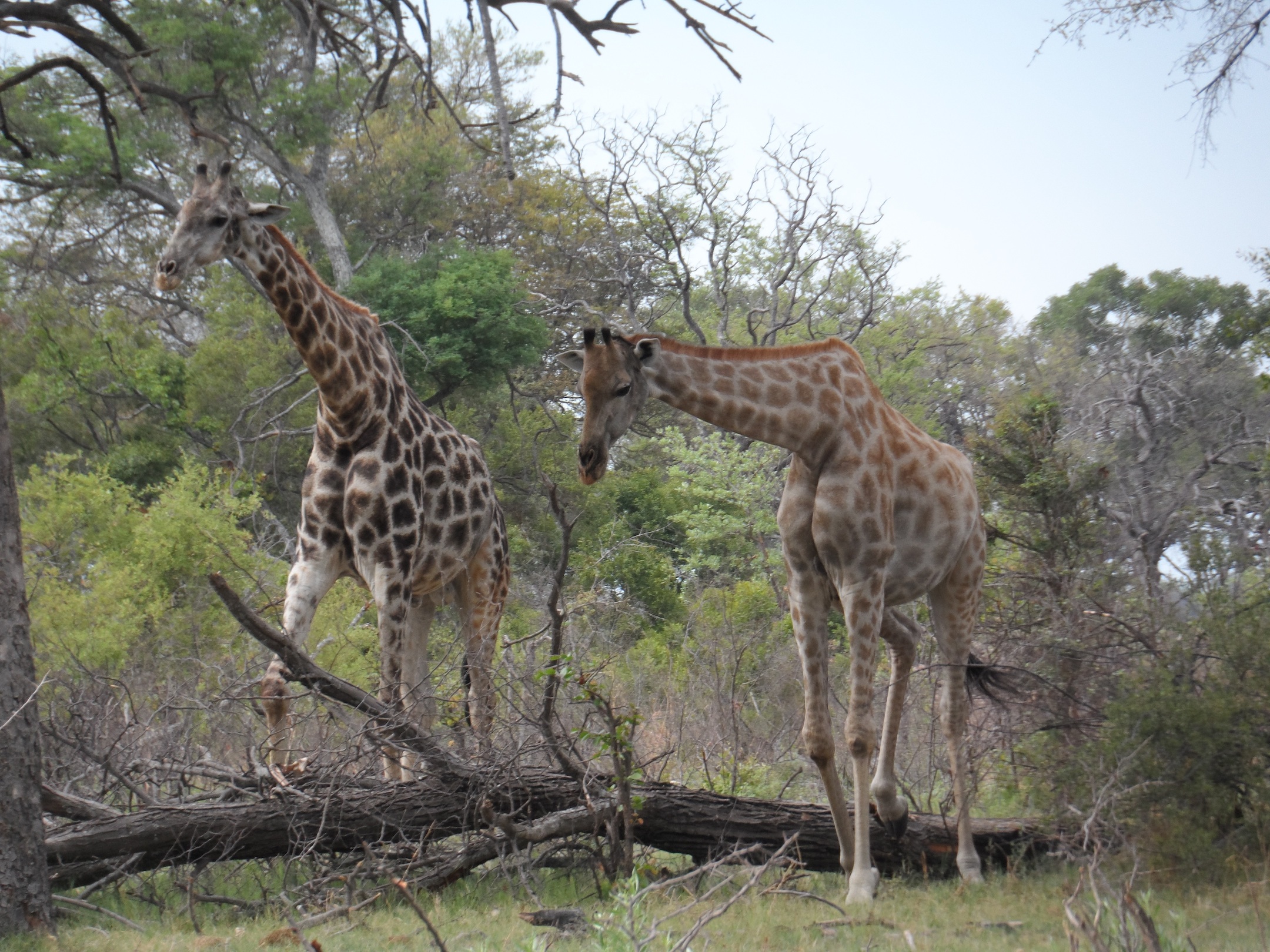 Go away people we are trying to get our groove on!
"Botswana is renowned for its political stability, which is a major factor in attracting nearly $2 billion a year in tourism. We offer unfenced National Parks and we do not allow modern structures or paved roads. This maintains the natural habitats of animal behavior. Our animals are as wild as the day they were born," explained Botswana's Tourism Organization CEO Myra Sekgororoane. "And beginning in 2014, hunting licenses will no longer be issued. Banning hunting will make it more difficult for poachers to smuggle animals out of the country."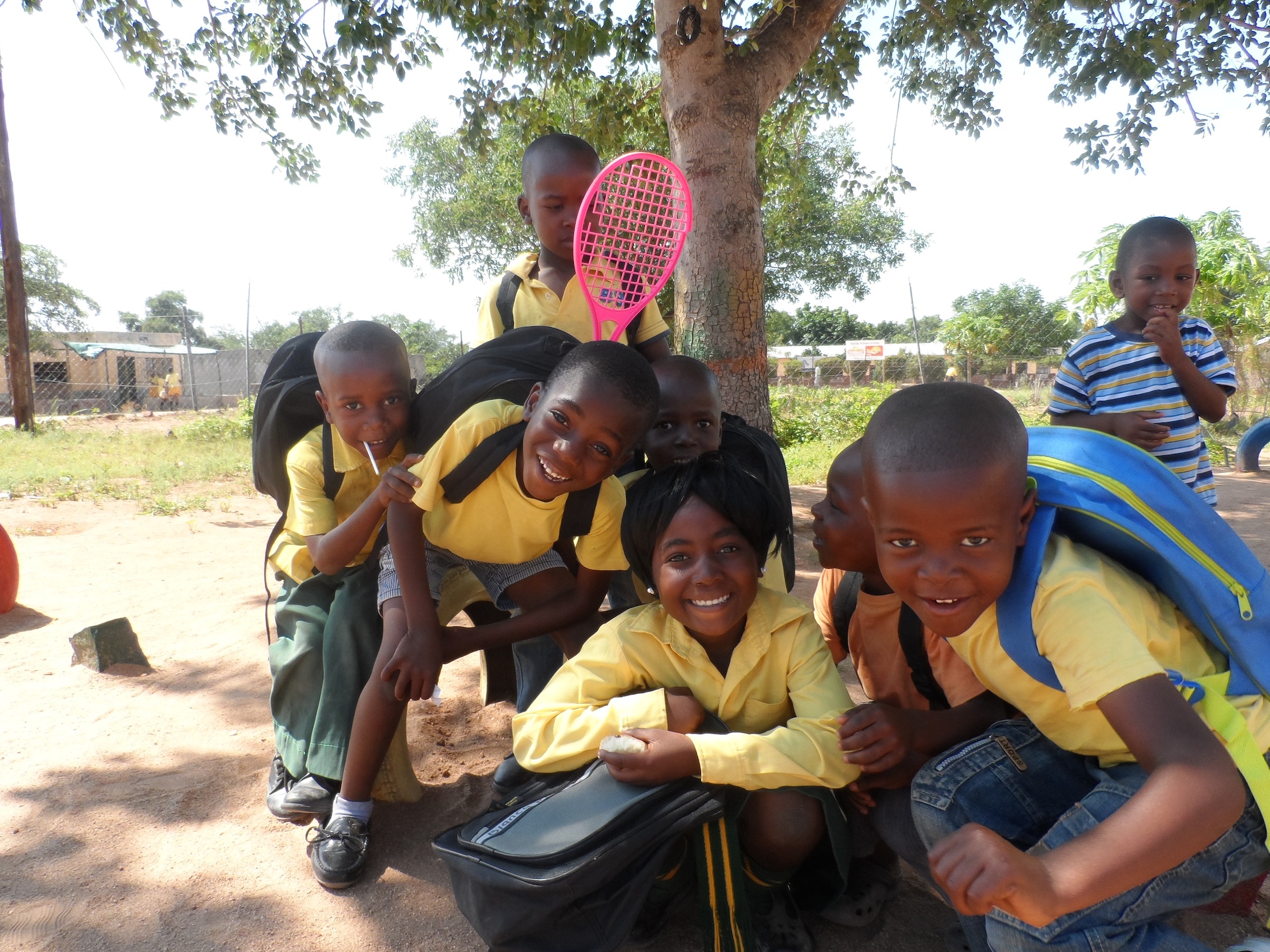 The children of Singita, South Africa seem happy to be growing up without apartheid...
The essence of being in Okavango Delta is that it really isn't about the humans. It is about keeping the marshlands of Okavango pristine, unchanged and unmodified except for a few small "roads," really more like twin tire tracks, for the 4x4 vehicles used to view our hosts in the midst of their daily chores which include: chomping on trees and grass, moving across the unending, vast, flat swamplands in packs and herds, mating, feeding their young, and yes, trying to eat each other. The array of big and small game is enough to impress even an 8-year-old fan of The Lion King. The countless species of antelope (wildebeest, impala, kudu, steenbok, and many more), spotted leopard, lion, ostrich, giraffe, cheetah, elephant, warthog, hyena, baboon, monkey, giant iguana, lizard, snake, fish eagle, pygmy kingfisher and a mind-boggling variety of other colorful birds of all sizes made our four-day stay at their "inn" indelible. Oh, and let's not forget the hippo!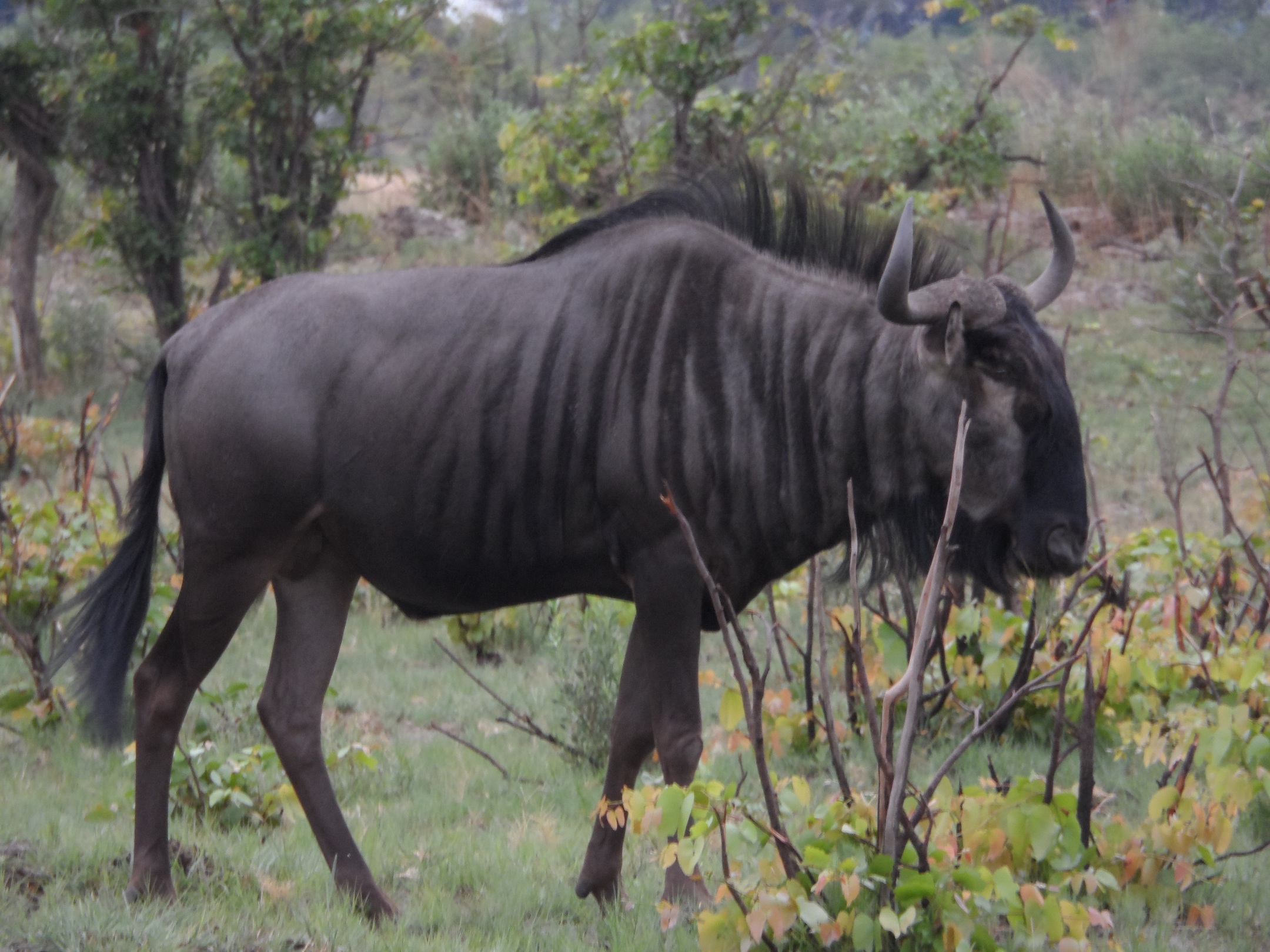 The local African guides call this the "WILD-ah-beest... "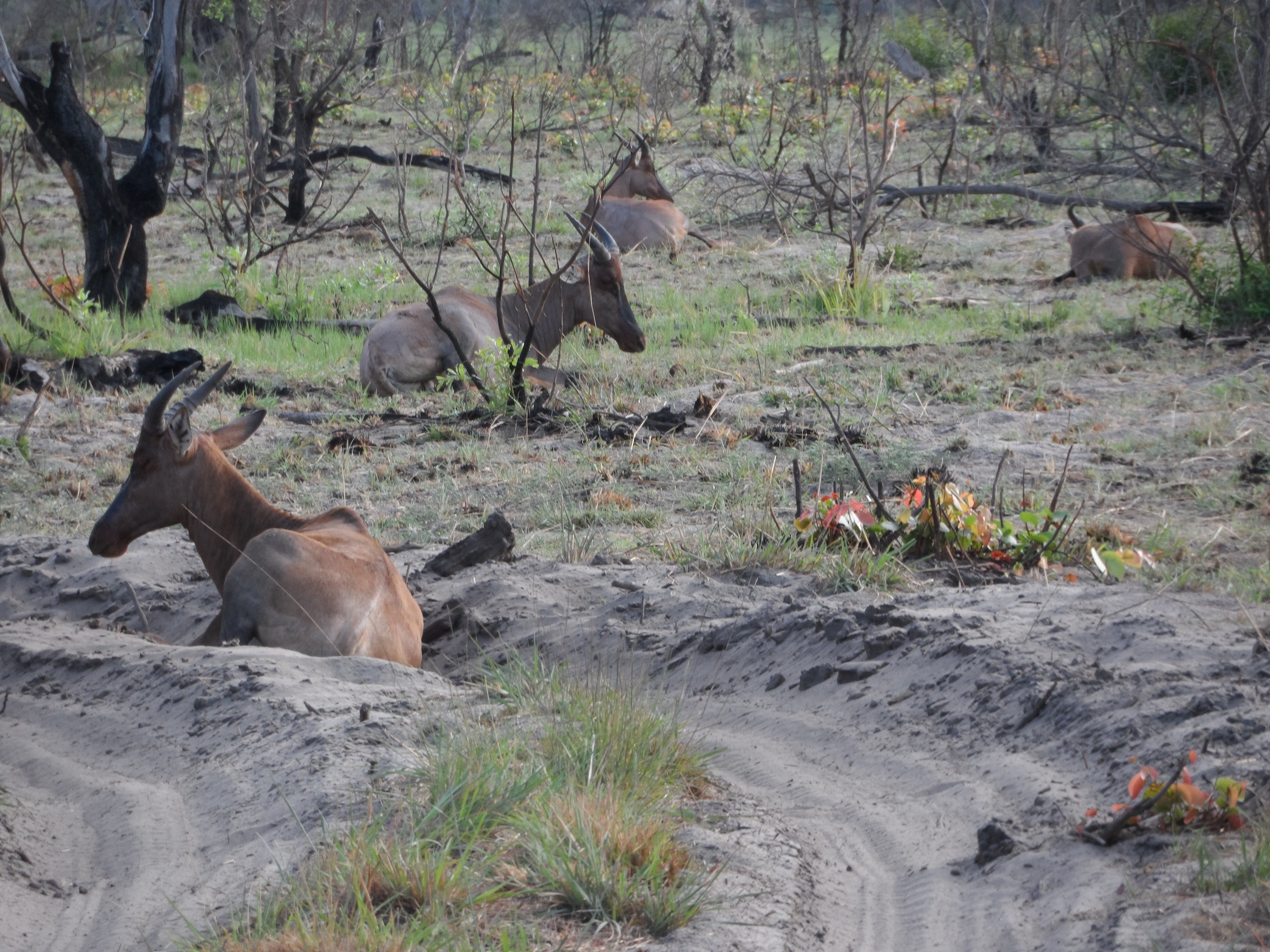 Family of Kudu chilling on the road.
&Beyond is managed in an eco-friendly way, and use of fuel, electricity, wood, charcoal, water and recycled waste is very carefully monitored to extract maximum efficiencies. "&Beyond focuses upon sustainability and conservation to ensure that wildlife-rich lands are protected and preserved for generations to come," said &Beyond CEO Joss Kent. "We pioneered the model of low impact, high-yield wildlife tourism and our entire lodge business is less than 700 beds. Spread over more than more than 7.1 million acres of protected land, this very low density is not intrusive to wildlife."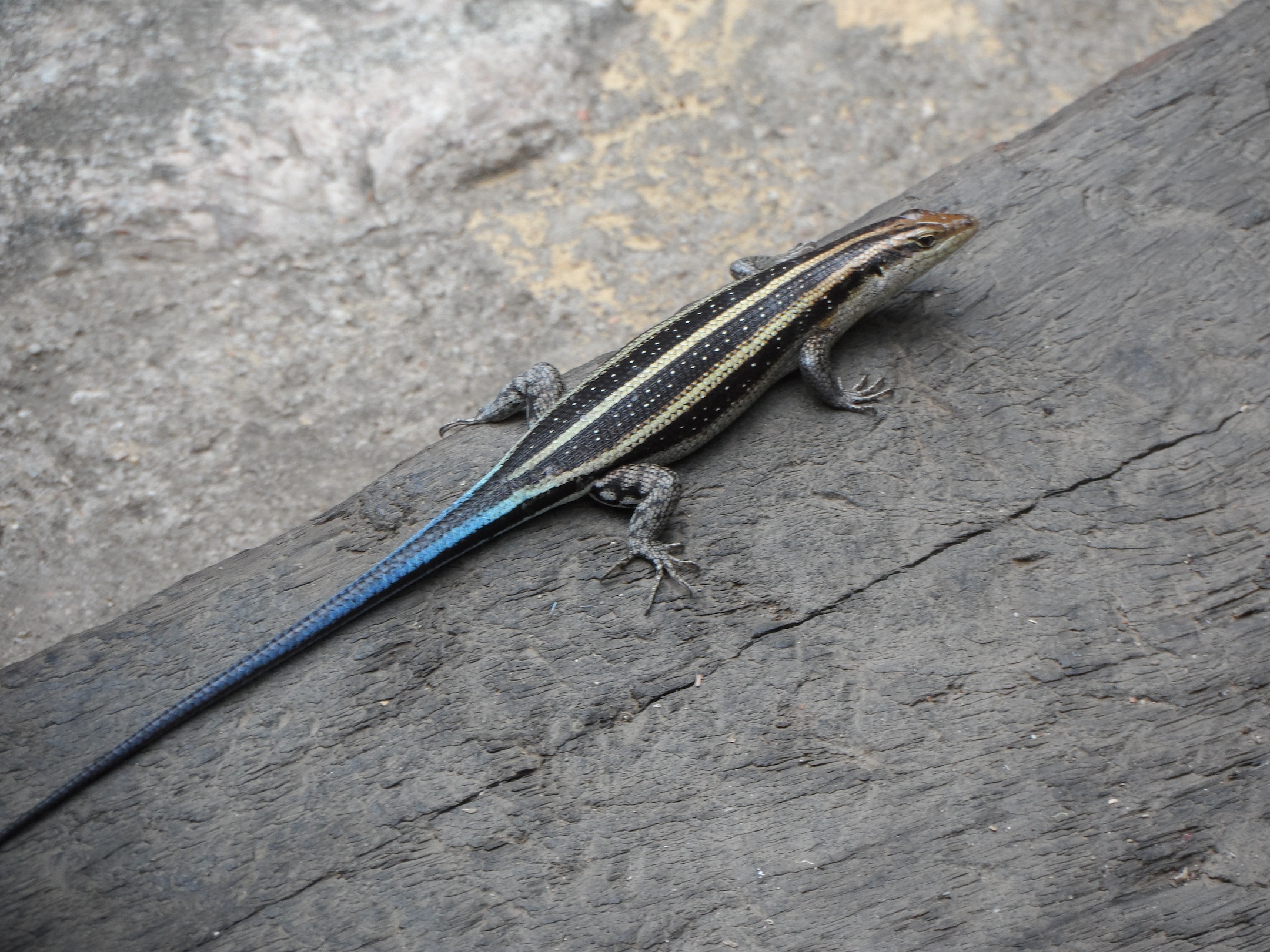 In the skin, this native lizard is even more electric blue in hue.

I was particularly impressed by the mannerly guides who spoke great English, had comprehensive knowledge of the surroundings, and displayed an extraordinary mutual relationship with the wildlife, birds, plants and trees. I refer to these unarmed, non-aggressive guides as "Gentlemen of the Delta." One small incident speaks volumes: in the middle of trolling for wildlife sightings, flanked by mud and brush from the adjacent swamp, our driver suddenly stops the specially modified 9-passenger Toyota Land Cruiser. The "spotter" perched on the front fender-mounted chair jumps off, nearly disappears under the vehicle, to reclaim... a four inch square piece of plastic wrap. "Probably from one of the supply trucks," he sheepishly offers, as if this apparent blight on the environment requires an apology.

The camps themselves are not lavish, but rather nicely appointed with most of the conveniences of home. A great deal of thought was put into design, color scheme, use of sustainable materials and keeping the overall appearance integrated with the endless vistas of brush, swamp, dead and living trees and the biggest skies you've ever seen this side of Montana. There is respect for the concept that humans are the visitors here; it's their land not ours.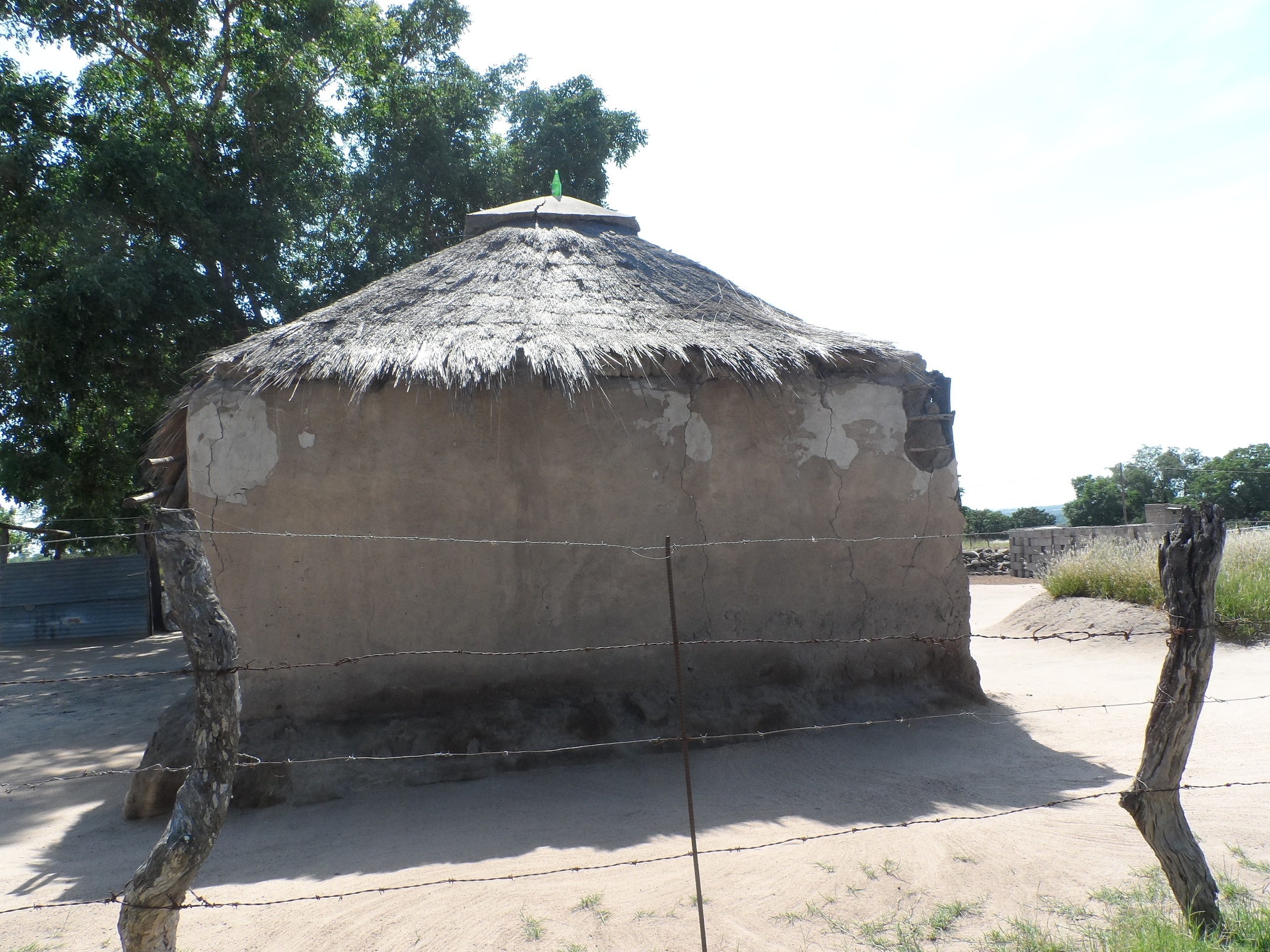 Perhaps another component of this purist eco experience is a feeling of vulnerability, perhaps even concern for one's personal safety. If you allow yourself to think about "what if" scenarios it can be rather disconcerting -- unarmed, unknown locals are supposed to protect us from the odd charging hippo, buffalo or elephant. Malaria and other strains of potentially dangerous viruses are also worthy of proper pre-trip injections and medication.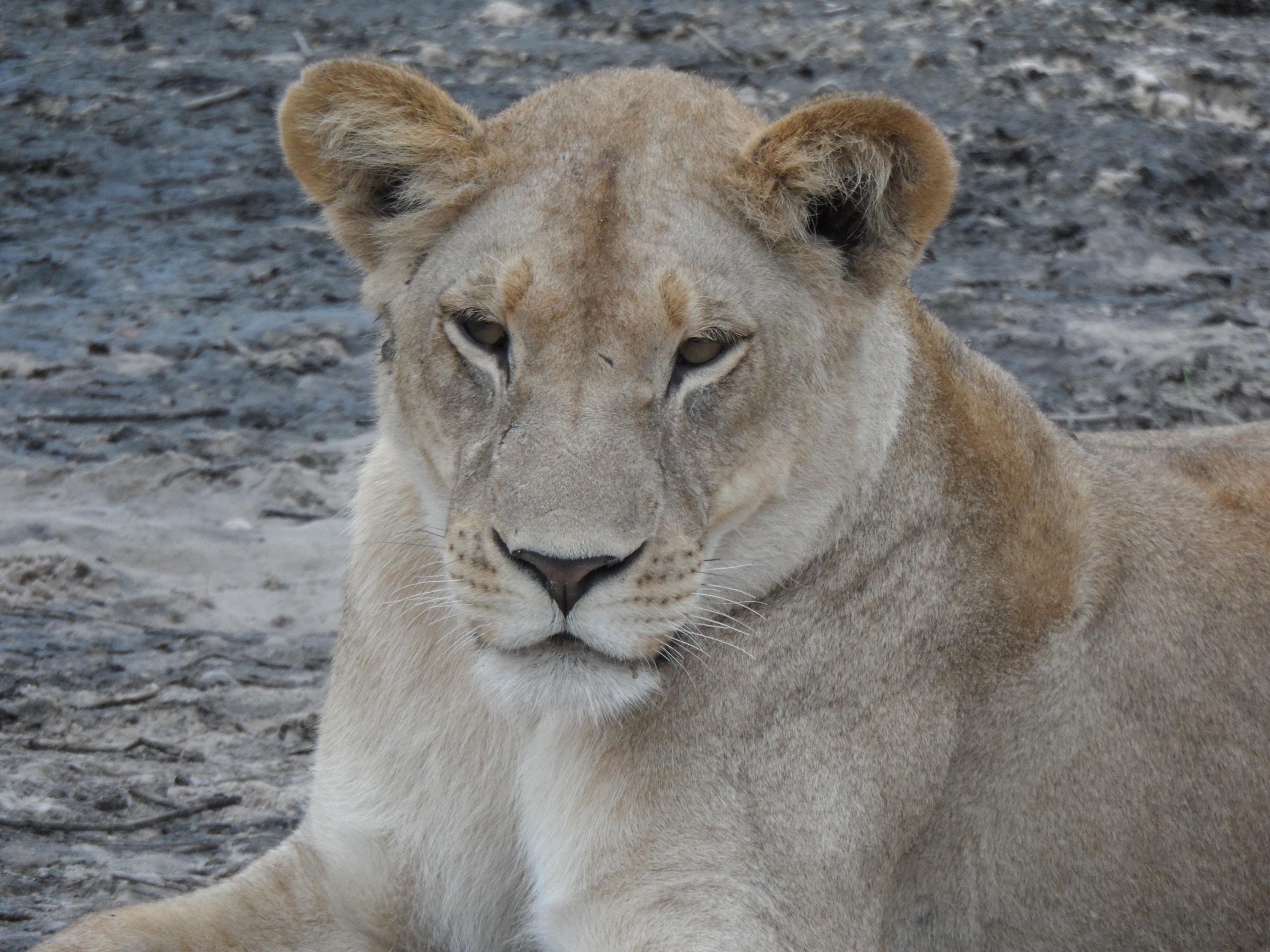 "So I hope you're taking my picture to submit to a modeling agency back home. I think my high cheekbones and natural blonde hair should make me an instant hit, don't you agree?"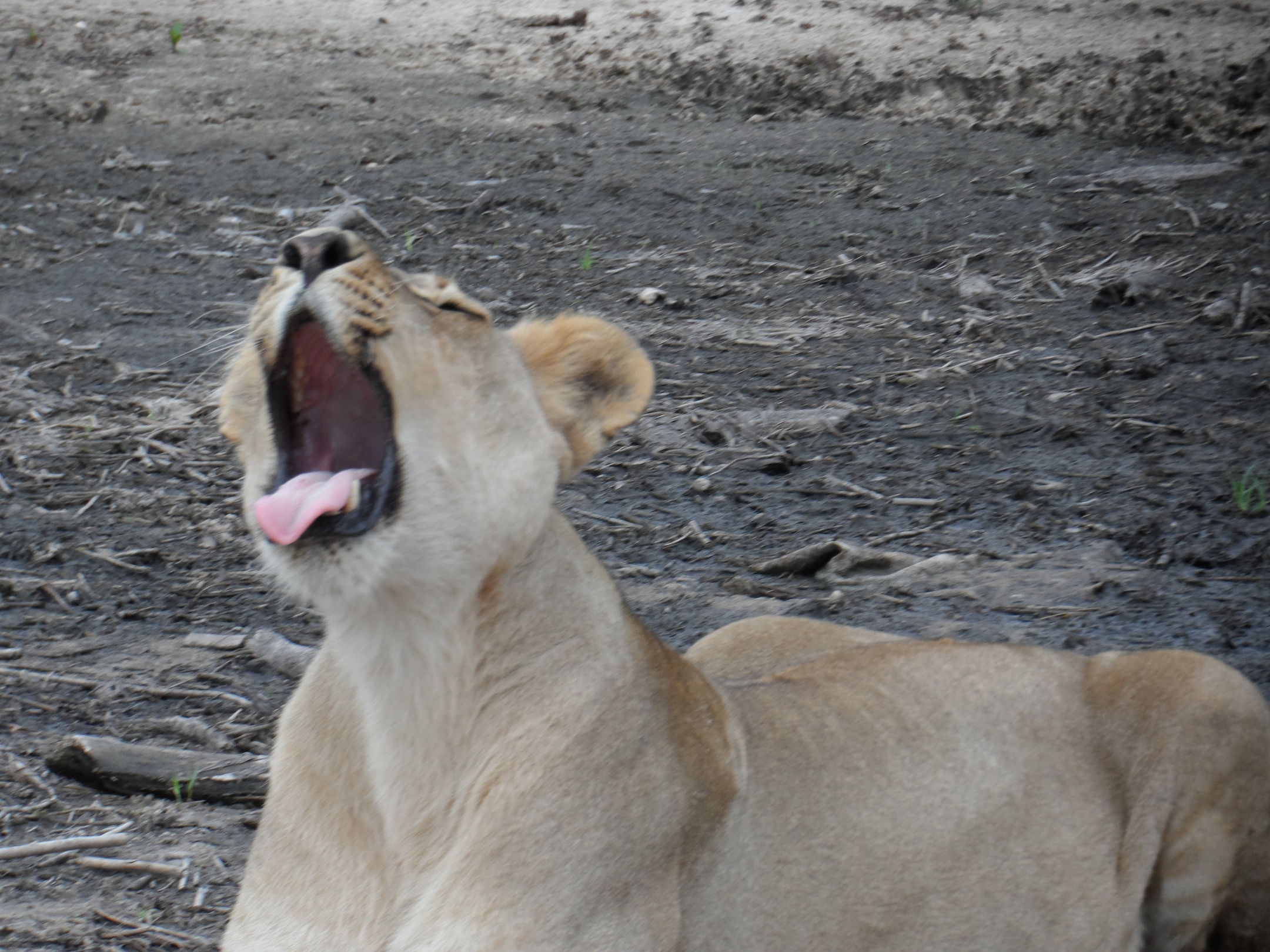 "Boy oh boy, that was some good fresh antelope, I think it's naptime," said the lioness.

In my final analysis, however, we and the rest of the developing world can learn much from the visionary land management and sustainability experts of Botswana. The game reserves of this country are living proof that by preserving, protecting and legislating sustainable policies, nations can also enjoy the benefits of increased tourism for their economies. I urge you to visit and experience the Okavango Delta; I guarantee you will revel in its purity of purpose and spirit -- and of course, see the world's most legendary creatures in their natural habitat, up close and personal. Tell the hippos in particular that I sent you...