Gourmet dinners don't have to be complicated -- in fact, sometimes simple is best!
1. Broiled Spicy Chicken Thighs with Sweet and Tangy Honey Glaze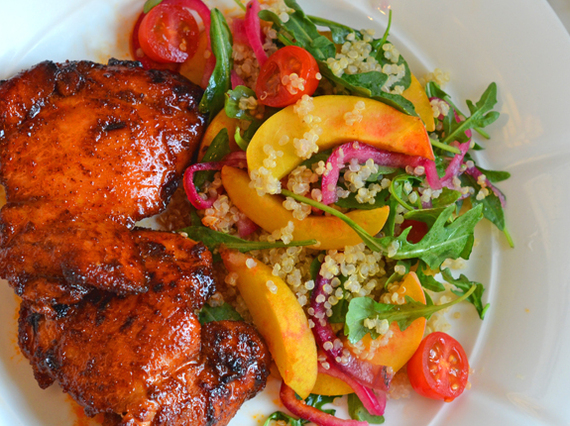 Inspired by one of the most popular Cooking Light chicken recipes, this dish is full of flavor and and incredibly easy to prepare. The chicken is first seasoned with garlic powder, chili powder, cumin and smoked paprika and then broiled with a sweet and tangy honey glaze. GET THE RECIPE
2. Southwestern Maple Glazed Salmon with Pineapple Salsa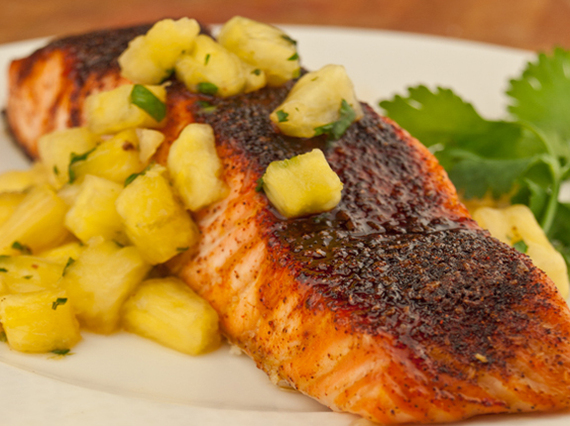 In this easy and elegant dish, salmon fillets are dusted with a Southwestern spice rub, and then broiled and glazed with maple syrup. The spices create a delicious top crust and add a hint of heat and bitterness to balance out the sweetness of the syrup and pineapple salsa.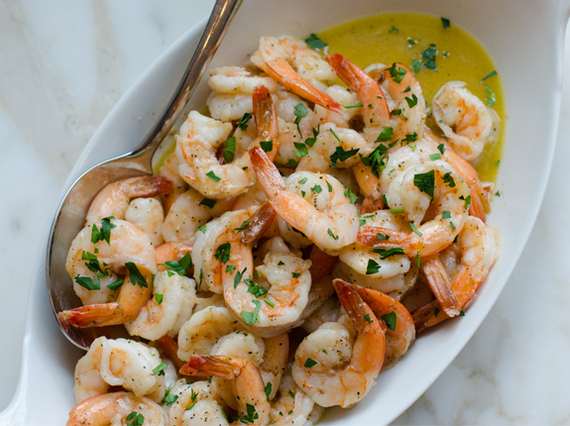 This is one of my go-to recipes when I have to hit the kitchen running. It takes just 20 minutes to make, I always have all of the ingredients on hand, the kids love it as much as I do, and there's barely any clean-up! I like to serve it over pasta or with a lightly toasted baguette for mopping up all of the garlic-butter sauce. It also makes a fabulous appetizer for a party -- just keep the tails on and serve with plenty of napkins. GET THE RECIPE
4. Broiled Asian-Style Flat Iron Steak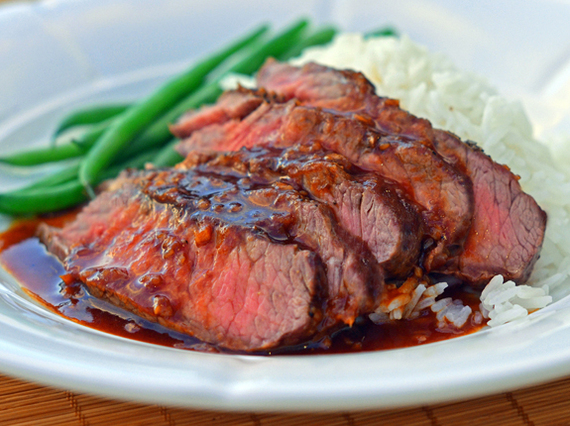 Flat iron steak is one of my favorite cuts of beef for home cooking. It's similar to flank or skirt steak, only much more tender -- in fact, after the tenderloin, it's the second most tender cut. Here, I've broiled it and topped it with a rich Asian-style brown sauce. With buttered rice and a steamed vegetable, it's an easy and elegant dinner that you can have on the table in under 30 minutes. GET THE RECIPE
5. Maryland Crab Cakes with Quick Tartar Sauce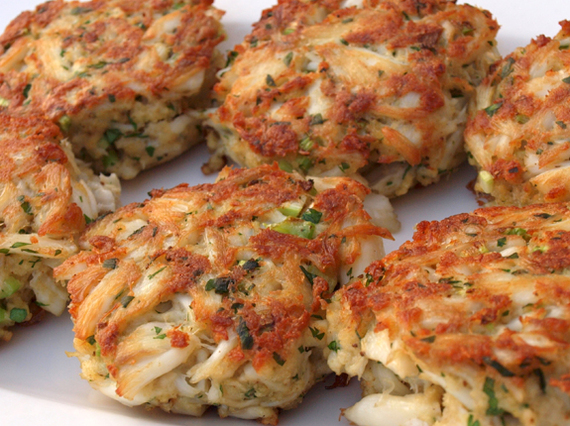 Crab cakes are a high-priced menu item at many restaurants, but they're often loaded with filler. These Maryland-style crab cakes are made with lump crab meat and just enough filler to bind the cakes together -- and they're incredibly easy to make. GET THE RECIPE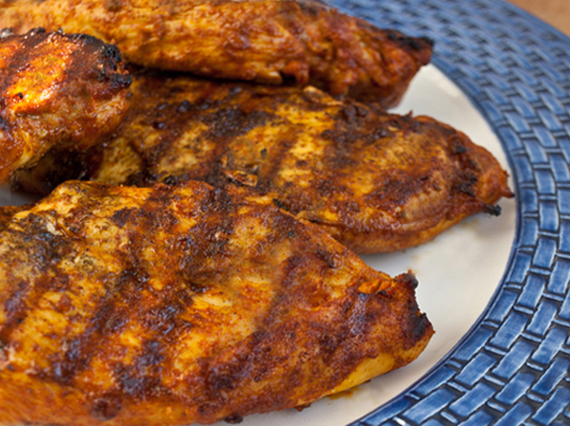 This is an easy and incredibly flavorful way to prepare boneless skinless chicken breasts. I can't claim it's authentic, but the spices -- an aromatic blend of cinnamon, cumin, turmeric, ginger, paprika and coriander -- make it taste decidedly Moroccan, and it also goes wonderfully with couscous. The best part is that it only takes minutes to prepare, and there's barely any clean up. GET THE RECIPE
7. Grilled Spice Rubbed Beef Tenderloin with Chimichurri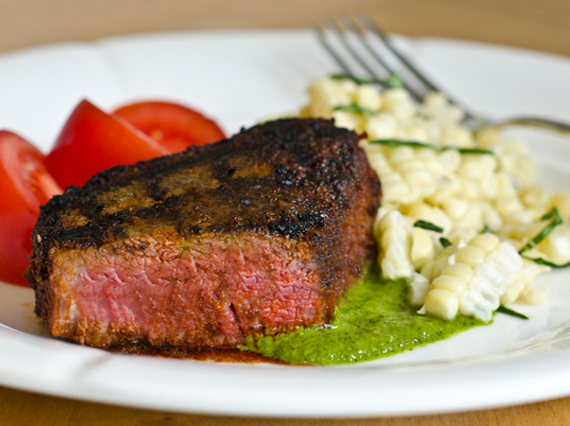 A specialty of Argentina, chimichurri is a tangy, zesty condiment traditionally served with grilled meats. Emerald in color and packed with loads of fresh herbs, olive oil, vinegar and garlic, it's like a cross between vinaigrette and pesto. This version -- made from a fragrant blend of parsley, mint and cilantro -- pairs beautifully with spice-rubbed beef tenderloin filets. It's a nice recipe for entertaining because it's impressive, yet easy to make; you can have the entire dish on the table, start to finish, in about 30 minutes. GET THE RECIPE