All of these desserts are perfect for Passover and most of them are gluten-free. But you don't need a holiday to enjoy these sweet treats: they are delicious any day, any time.
1. Double Chocolate Pavlova with Mascarpone Cream & Raspberries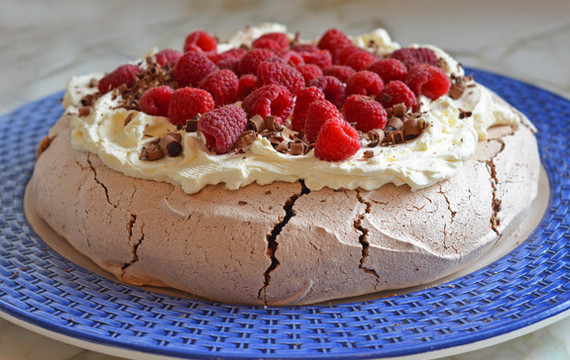 A pavlova is a cake-shaped meringue with a marshmallowy center and crisp outer shell, usually topped with whipped cream and fresh fruit. In this gorgeous chocolate version, cocoa powder and bittersweet chocolate are folded into the meringue -- which makes it deliciously fudgy -- and mascarpone cheese is added to the whipped topping. GET THE RECIPE
2. Baked Pears in Spiced Pomegranate Syrup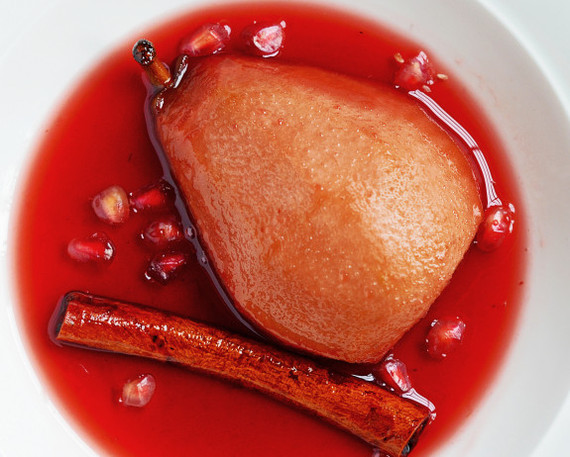 Baked pears make a wonderfully light and beautiful dessert for Passover. GET THE RECIPE
3. Fudgy Double Chocolate Meringues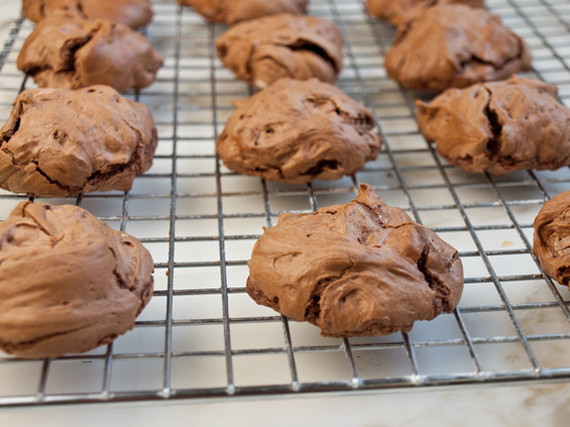 No flour, no butter and yet these are delicious chocolate cookies -- delicate and crisp on the exterior and rich and fudgy on the interior. GET THE RECIPE
4. Flourless Chocolate Almond Cake with Chocolate Ganache Frosting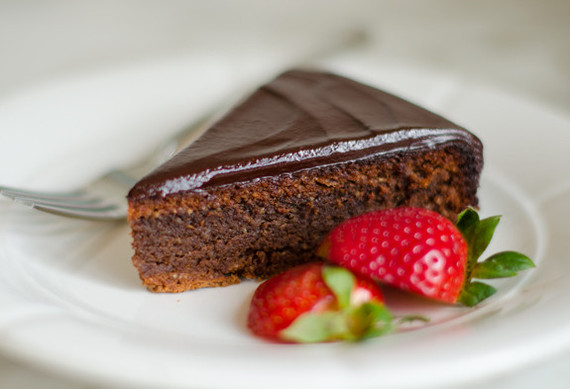 Adapted from Maida Heatter's Cakes, this is my all-time favorite flourless chocolate cake. It's made with ground almonds and a decadent chocolate ganache, which make it rich, elegant and surprisingly light. GET THE RECIPE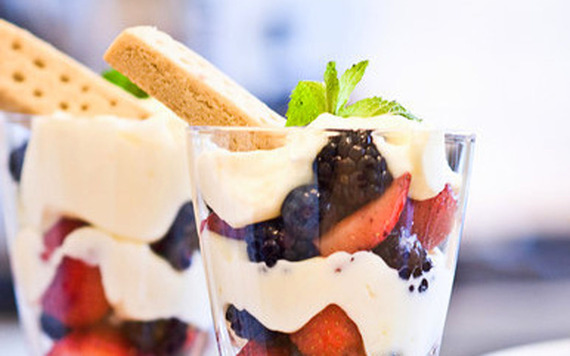 Dress up fresh berries by layering them with a luscious lemon cream -- essentially a lemon curd lightened with whipped cream. GET THE RECIPE
6. Chocolate Toffee Matzo "Crack"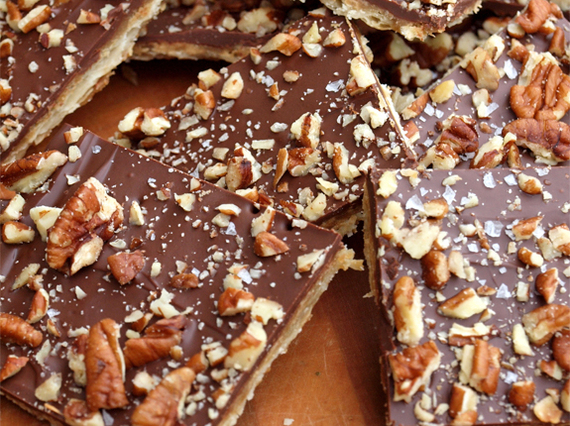 Made with matzo crackers, toffee, melted chocolate, pecans and sea salt, this treat is called 'crack' because it's insanely addictive (get it? crack-ers). GET THE RECIPE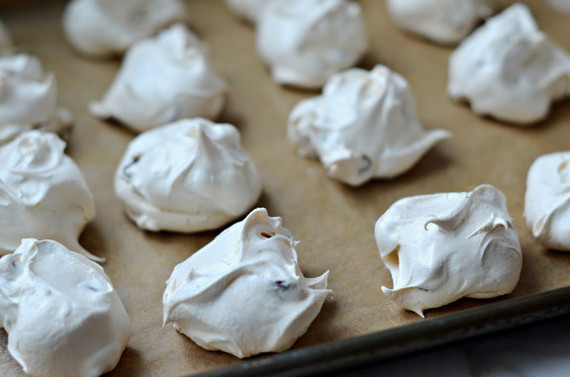 "Forget" about these meringue cookies in the oven overnight -- letting them cook ever so slowly -- and wake up to the lightest, most irresistibly simple chocolate chip cookies you could imagine. GET THE RECIPE
8. Strawberry and Orange Salad with Citrus Syrup & Fresh Mint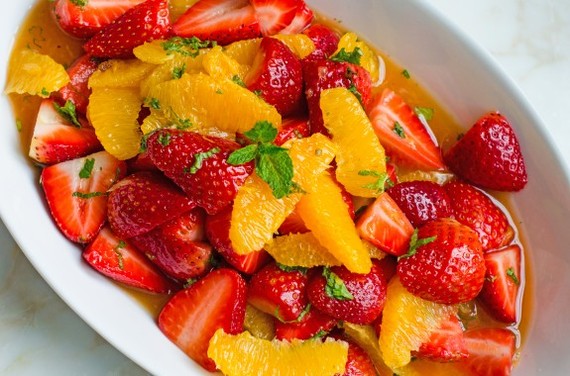 Dress up the dessert table with this elegant strawberry and orange salad. With only five ingredients, it's quick and easy to make. GET THE RECIPE