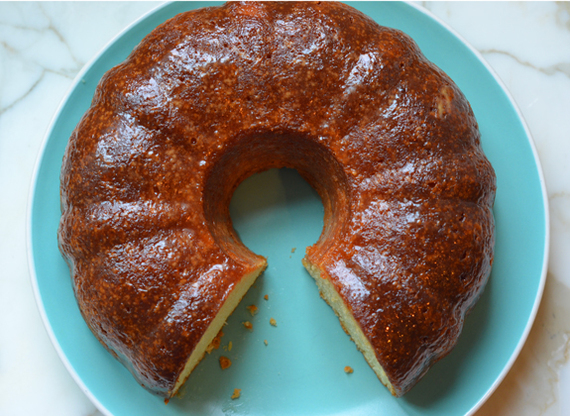 My grandmother, or "Nonny" as I called her, loved to bake and was known for her signature Rum Cake -- an incredibly rich butter and rum soaked pound cake. The cake was the hit of every family gathering, and no one ever passed through her kitchen without sneaking a thin slice. She baked the cake well into her eighties; and even when she became too frail to make it herself, my grandfather would stand by her side in the kitchen to lend a hand mixing the batter, unmolding the cake and pouring the hot glaze overtop.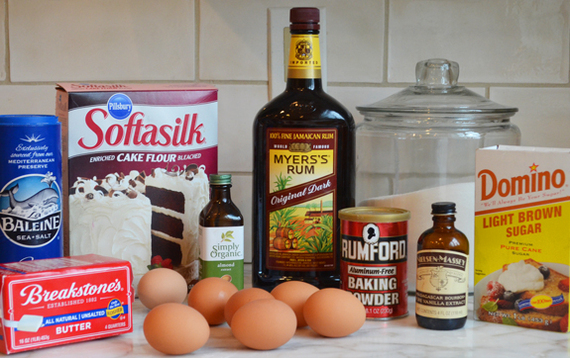 My Nonny never shared the recipe with anyone but when I became interested in cooking, she revealed to me that it was a Duncan Hines cake mix doctored up with instant vanilla pudding, butter and lots of rum. (It'd be hard to keep the recipe a secret anymore; it's a pretty well-known recipe that's all over the Internet). I've always wanted to recreate the cake from scratch so I came up with this recipe, which is hardly any more work than the semi-homemade version. My grandmother would probably say it's not as good as hers, but I think it comes pretty close :)
Begin by greasing and flouring the pan.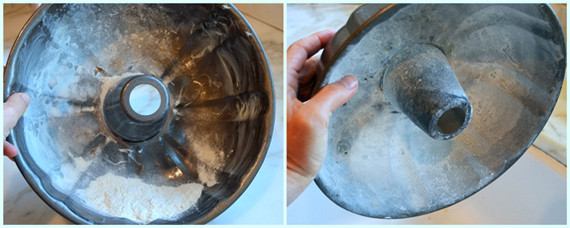 Next, whisk together the eggs, egg yolks, vanilla extract and almond extract. Set aside.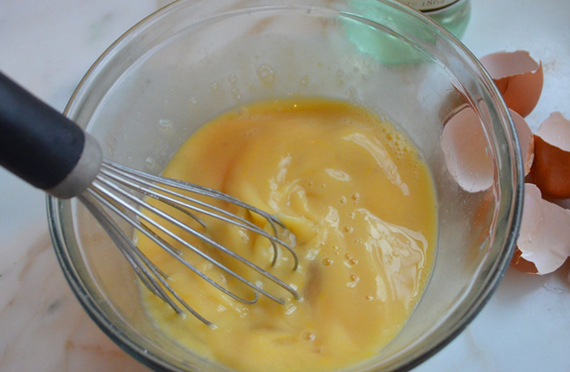 Combine the flour, sugars, baking powder and salt in the bowl of a heavy-duty mixer fitted with the paddle attachment. Beat on low speed to combine, then add the butter and beat for a few minutes until combined.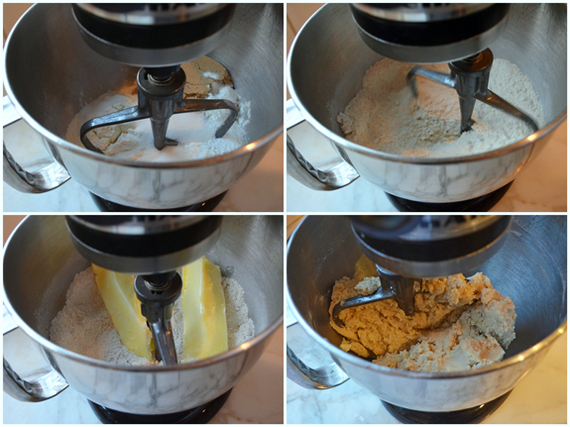 Add one-third of the liquid ingredients and beat for two minutes, then scrape down the sides of the bowl. Add another third of the liquid mixture and beat for two minutes more. Repeat with the remaining liquid, then transfer the batter to the prepared Bundt pan.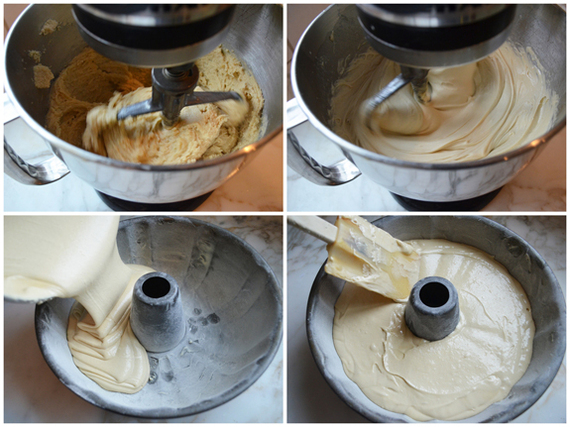 Bake the cake for 65-75 minutes, or until a tester comes out clean.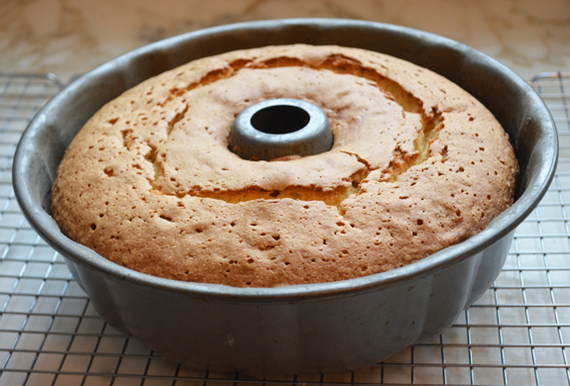 Let the cake cool on a wire rack while you make the glaze.
In a small saucepan, melt the butter. Add the sugar and water and bring to a boil; then turn the heat down and simmer for 5 minutes until thickened. Remove from the heat and stir in the rum.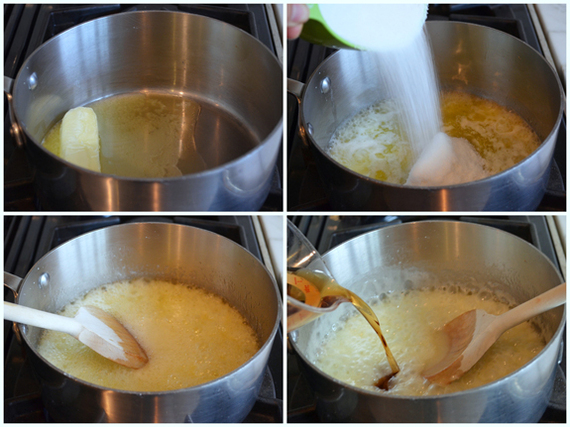 Using a toothpick, poke holes all over the bottom of the cake. Brush or spoon half of the glaze over the cake and let it soak in. Invert the cake onto the rack and poke holes on the top and sides of the cake. Brush or spoon the remaining glaze over the top and sides of the cake.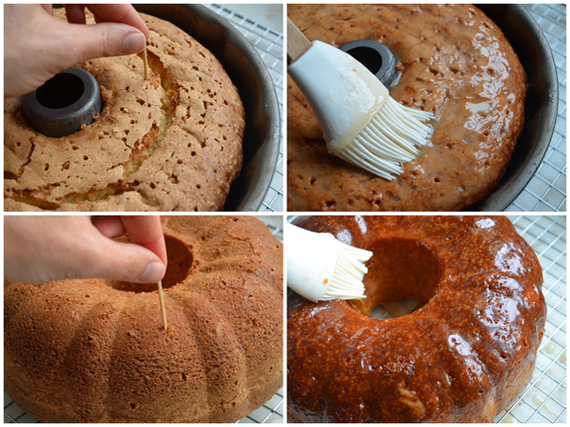 Let the cake sit for about an hour before slicing. GET THE RECIPE