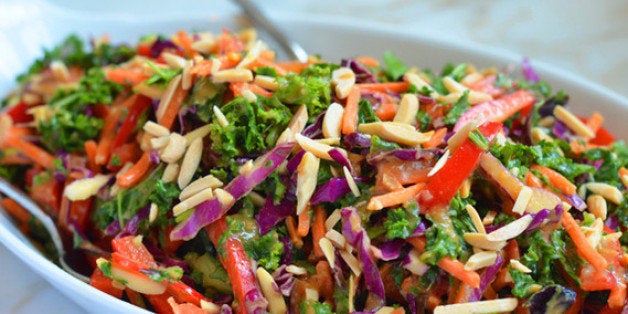 Believe it or not, this Asian Kale Salad with Creamy Ginger Peanut Dressing will make you eat your vegetables (and, most surprisingly, your kale) with pleasure and abandon. Bright, bold flavors and textures abound: earthy kale; crunchy and cool carrots, bell peppers, red cabbage; toasted almonds; and a creamy peanut dressing laced with honey, ginger, spicy sriracha and fresh lime. It's meant to be a side dish, but if you're anything like me, you'll probably find yourself eating the whole lot of it for dinner.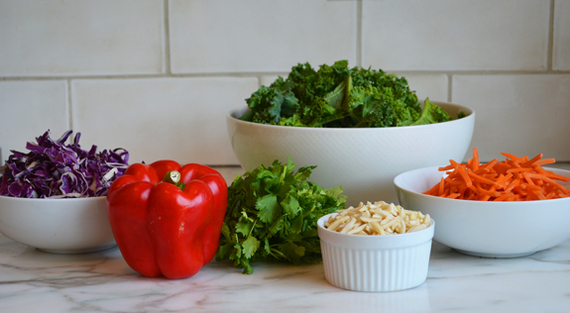 The salad itself is easy to throw together because you can (and should) use pre-shredded red cabbage and carrots.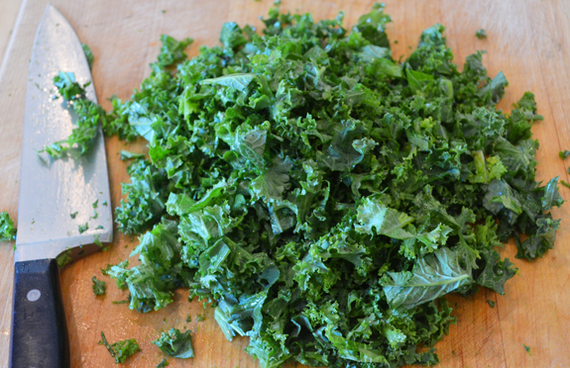 You can also buy the kale stemmed and washed, so all that's left to do is chop it up; just be sure it's completely dry so it doesn't water down the dressing.
Begin by toasting the almonds until lightly golden and fragrant.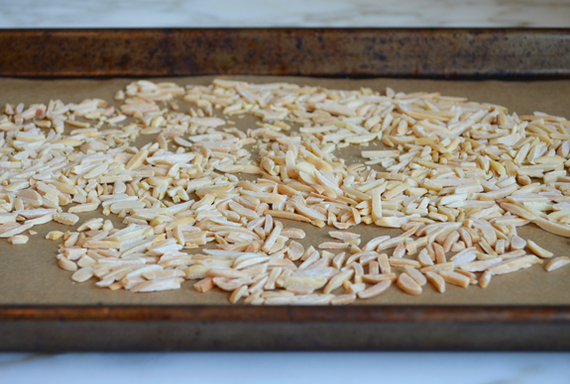 Meanwhile, make the dressing.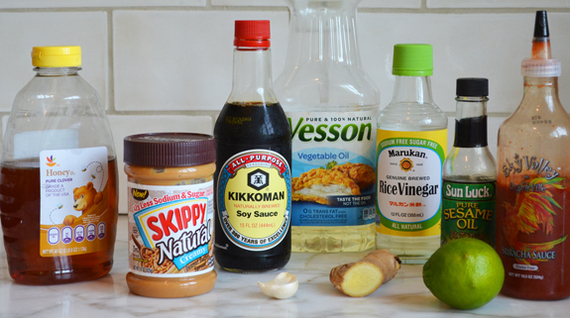 Simply combine all of the ingredients in a blender or food processor and purᅢᄅe until smooth.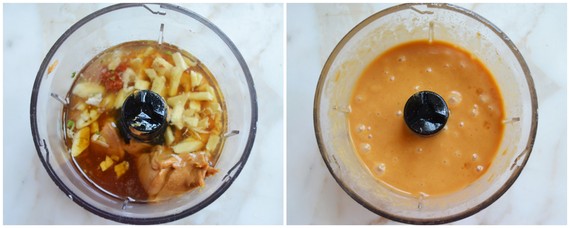 Place the vegetables and nuts in a large bowl and pour the dressing over top.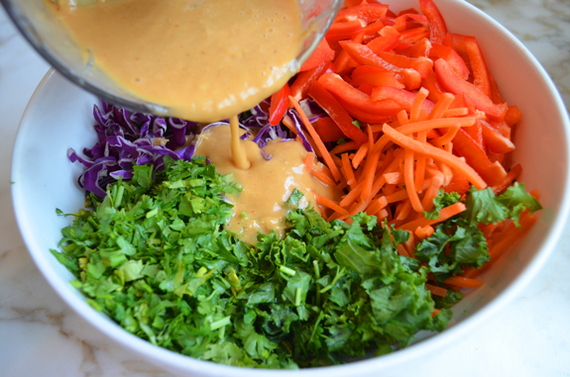 Toss and eat healthfully with pleasure and ease.