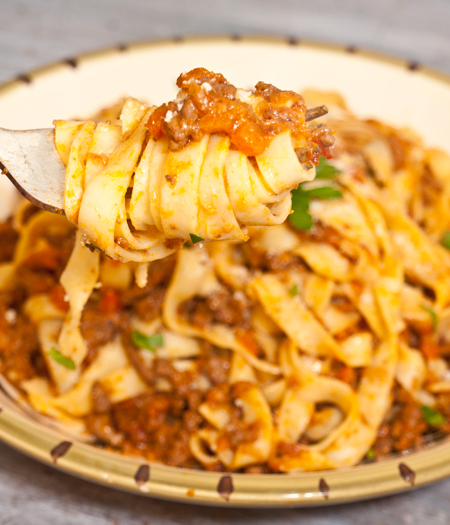 Fettuccine in a meltingly tender and richly flavored meat sauce is one of my favorite Sunday night meals. The sauce simmers on the stove for several hours, making the house smell delicious and inviting, and the end result is a comforting yet elegant dish. I'd even serve it to company.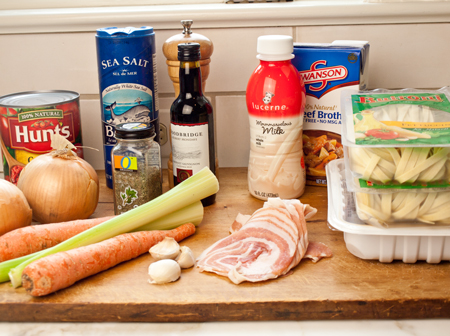 Although it takes some time to cook, it's easy to make.
Begin with the vegetables. They need to be very finely cut, so I highly recommend using a food processor. Always cut them into large chunks before they go in, otherwise they won't process properly.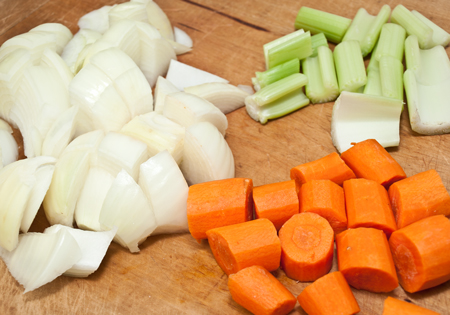 You don't want to crowd the machine so start with the onions. Pulse until very finely chopped, but not puréed.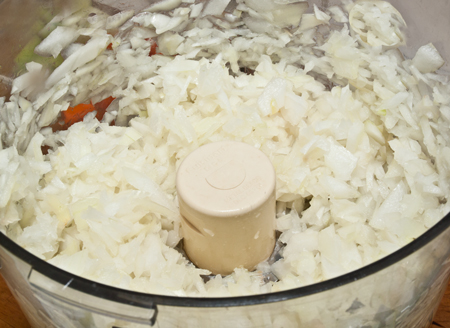 Transfer the onions to a bowl and then process the carrots and celery together the same way.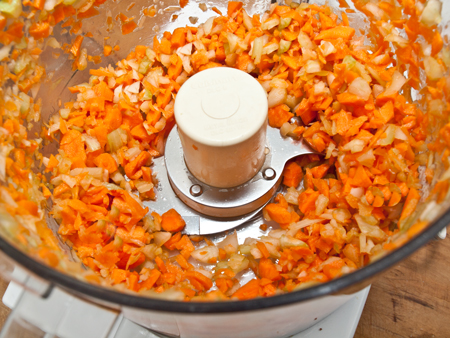 Heat a bit of olive oil in a large pot and cook the vegetables and garlic until soft, about 10 minutes.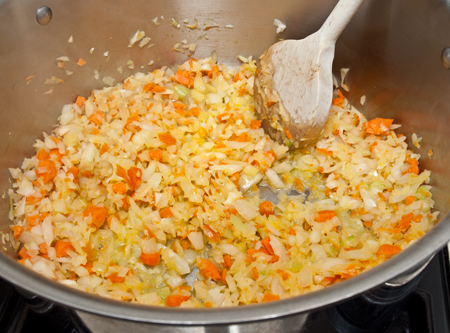 Add the pancetta, ground beef, salt and pepper to the vegetables. (Don't be tempted to use extra lean ground beef. I've tried it and, believe me, it's not nearly as good. Fat adds flavor and keeps the meat moist, plus you can skim off any excess grease at the end.)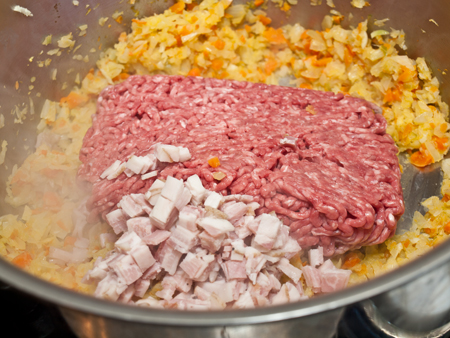 Cook until the beef is no longer pink, about 10 minutes.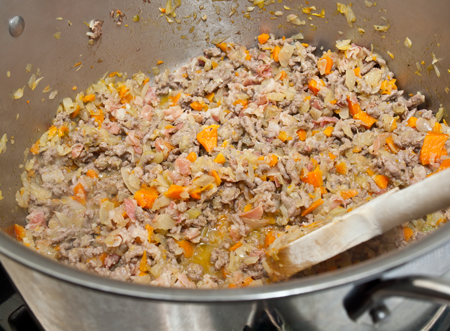 Add the red wine and cook until the liquid dissolves.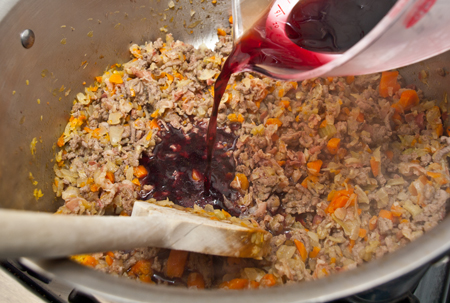 Add the crushed tomatoes, beef stock and oregano and simmer for an hour and a half.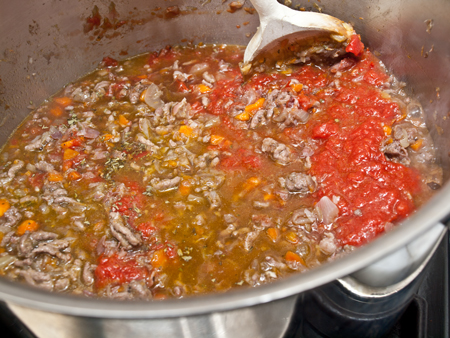 Add the whole milk and simmer again until the milk is absorbed into the sauce, about 35 minutes.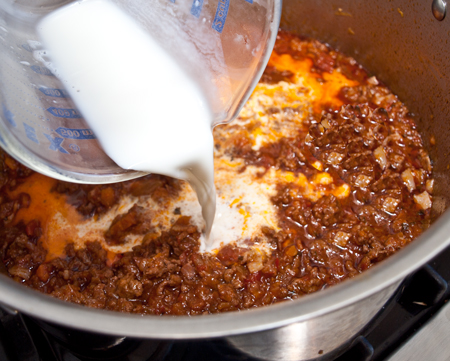 When the sauce is done, spoon any excess grease off the top.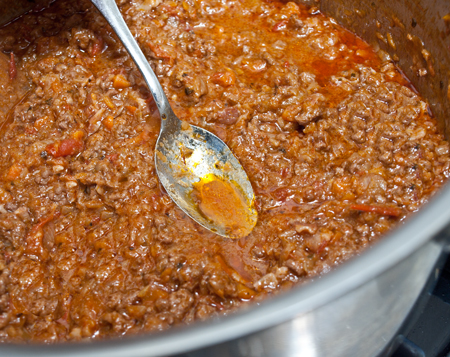 Keep the sauce warm while you cook the pasta.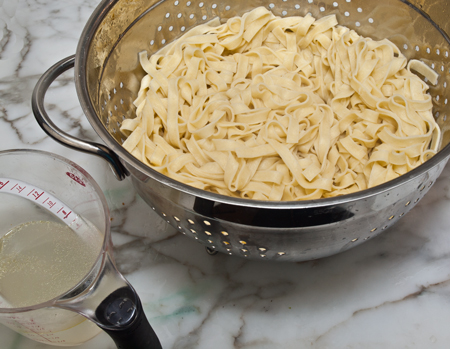 Drain the pasta in a colander, reserving some of the cooking water. Toss the noodles with the meat sauce, adding the reserved water little by little if it seems dry. Taste and adjust the seasoning if necessary.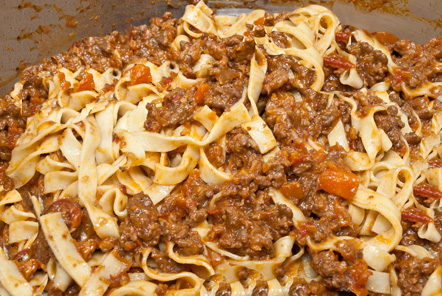 Top with grated Parmesan and freshly chopped herbs, then serve and enjoy!
Get the recipe for Fettucine Bolognese here.