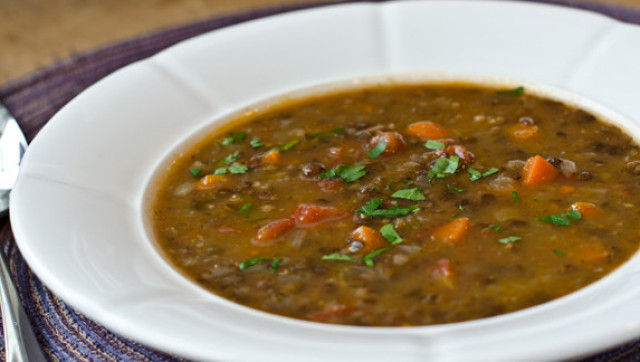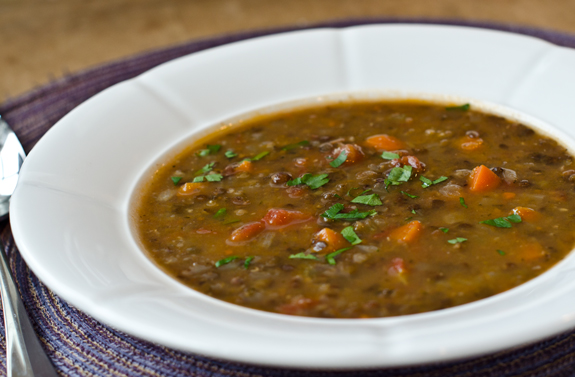 I love this elegant lentil soup for its many layers of flavor: the smokiness of the bacon, earthiness of the lentils, mild sweetness of the onions and carrots, and acidity of the tomatoes. It's made with French green lentils, which hold their shape when cooked, and thicken the soup without turning it to sludge (which is, unfortunately, the fate of most lentil soups). With a green salad and crusty bread, it's the perfect meal for a cold winter's night.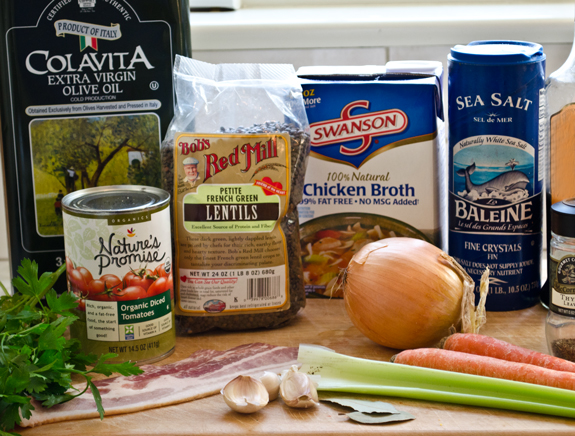 You can find French green lentils (lentilles du Puy) at Whole Foods or many other specialty food shops. They're definitely worth going out of your way to find but don't worry if you can't get them -- common green or brown lentils will work fine. Just watch the cooking time as they can get mushy.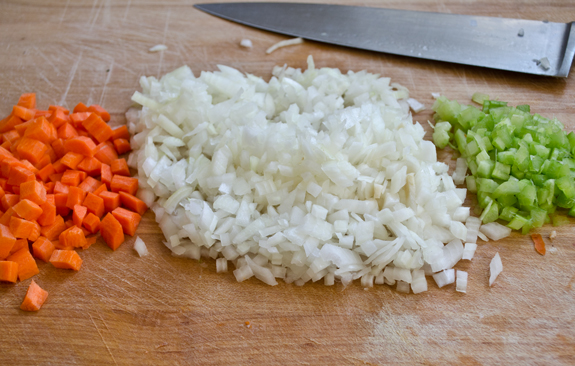 Begin with the prep. I like to chop the bacon, onions and celery very fine, so they aren't too discernible in the finished soup, but keep the carrots a bit larger so they don't disintegrate.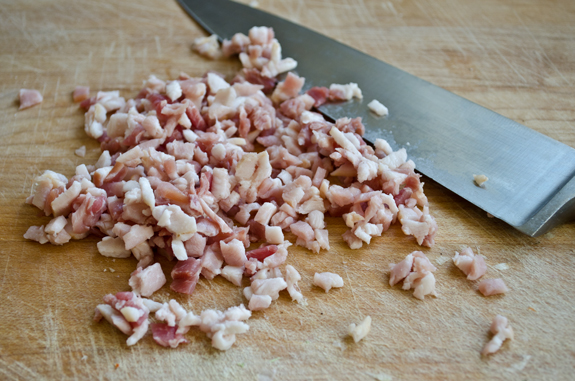 Cook the bacon over medium heat until crisp, then add the olive oil, onions and celery and cook until the onions are soft and translucent.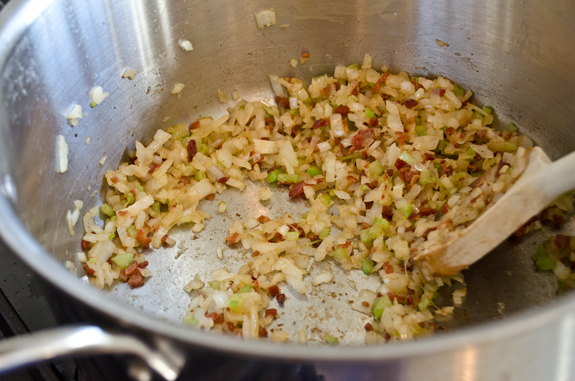 Add the carrots and garlic and cook a minute more, being careful not to burn the garlic.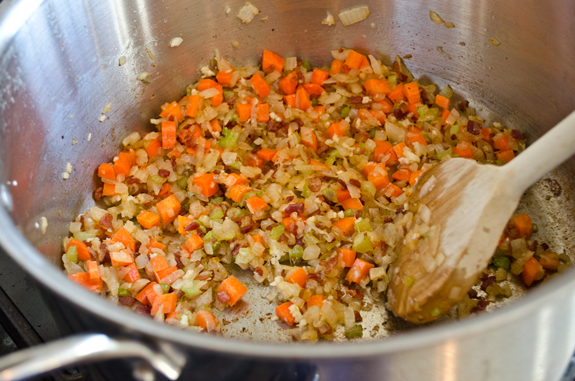 Add the tomatoes and thyme...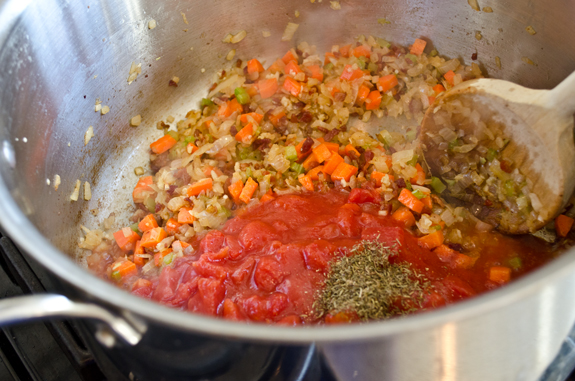 Along with the chicken broth, lentils, bay leaves, salt and pepper, and bring to a boil.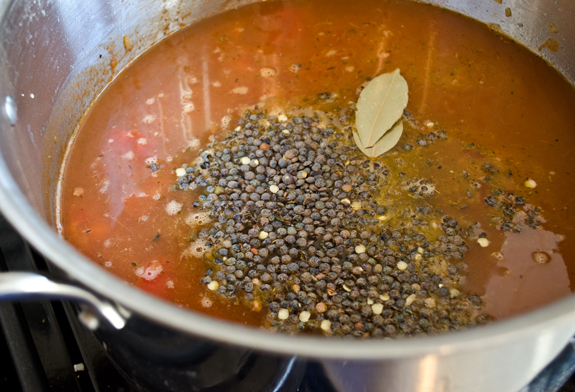 Simmer, partially covered, until the lentils are tender but not mushy, 45 - 50 minutes (less for common lentils). Using an immersion blender, purée the soup a little bit at a time until the broth is slightly thickened. Go easy -- if you purée the soup too much, it will get too thick and you'll lose the integrity of the lentils. If you don't have an immersion blender, simply transfer a few cups of the soup to a standard blender and purée, then return the blended soup to the pot.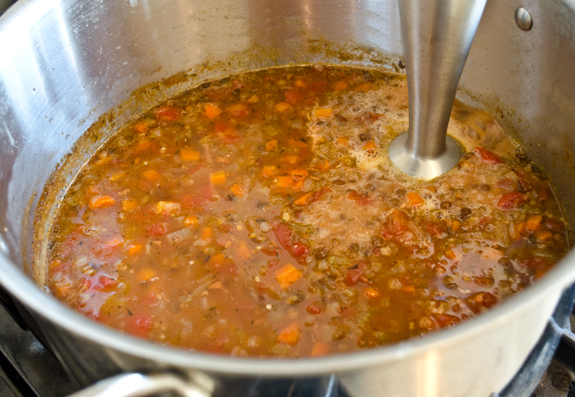 Garnish with fresh parsley and serve. GET THE RECIPE