This simple yet elegant menu can be made mostly ahead of time, so you can enjoy a stress-free, happy Thanksgiving!
Union Square Café Rosemary Nuts
Sweet, salty, spicy, and rosemary-infused, these nuts are the perfect not-too-heavy nibbling food to serve with cocktails. Make them several days ahead of time and cross them off your list! GET THE RECIPE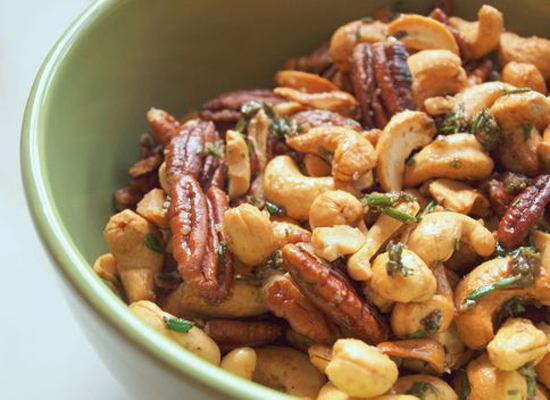 Pomegranate Margaritas
This seasonal twist on a traditional margarita is festive and sure to get everyone in the mood to unwind and have fun. GET THE RECIPE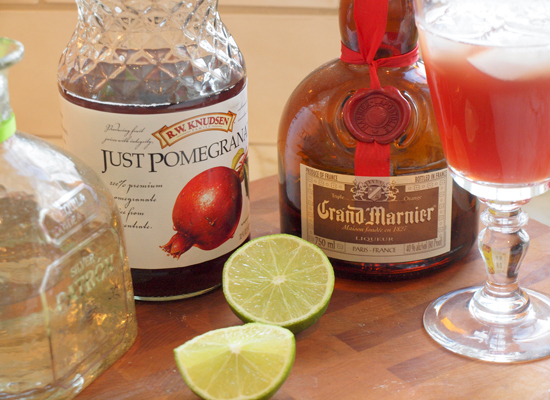 Autumn Carrot & Sweet Potato Soup
Savory with a hint of sweetness and spice, this soup is an impressive way to start your Thanksgiving feast. Make it now and freeze it to get ahead of the game. GET THE RECIPE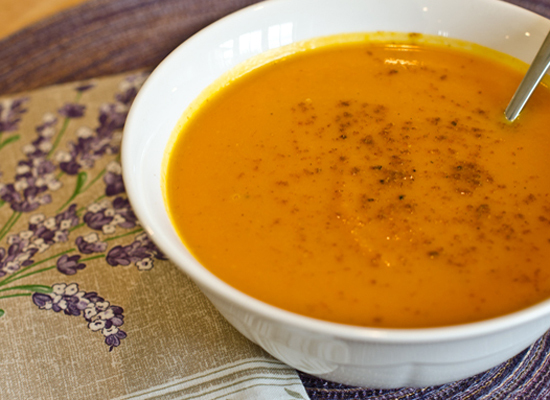 Best Buttermilk Biscuits
Rich and buttery with a fluffy interior and toasty golden crust, these biscuits can be made ahead of time and frozen so all that's left to do on Thanksgiving day is pop them in the oven! GET THE RECIPE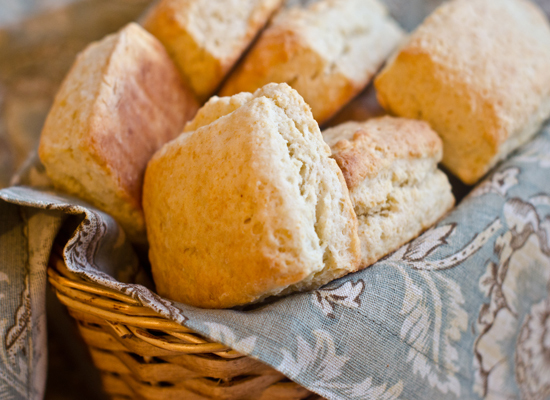 Oranges, Caramelized Red Onions & Spinach in Balsamic Vinaigrette
Inspired by Patrick O'Connell's Inn at Little Washington Cookbook, this salad of oranges, red onions and greens is dressed in a balsamic vinaigrette spiced with cinnamon and nutmeg. Sounds unusual but it really works, and the flavors are perfect for fall. Make all of the components the morning of Thanksgiving and quickly assemble before the meal. GET THE RECIPE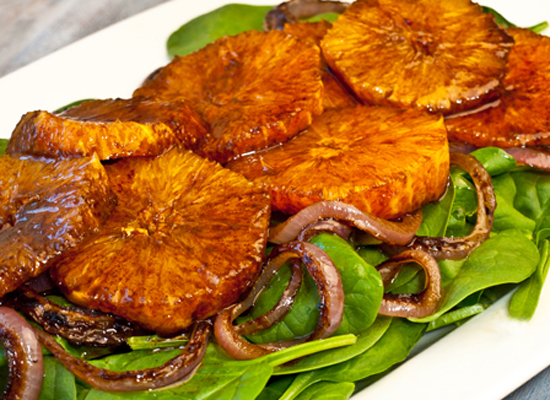 The Simplest, Juiciest Roast Turkey You've Ever Made
Believe it or not, this turkey is done in about 2 hours... and it will be the simplest, juiciest bird you've ever made. Read more about my quest to make the perfect Thanksgiving turkey and GET THE RECIPE.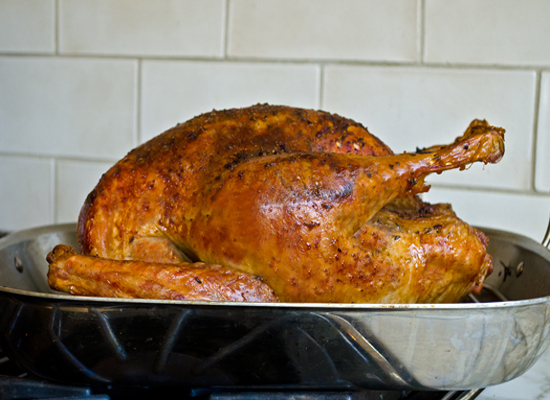 Cranberry Orange Sauce
Fresh cranberry sauce is a cinch to make! This version is flavored with orange juice and orange zest, and can be made several days before the feast. GET THE RECIPE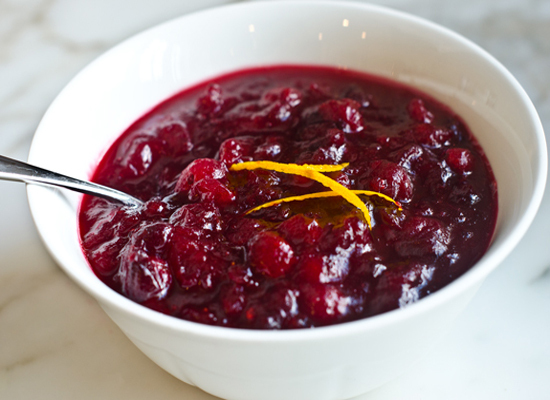 Homemade Gravy
Flavored with onions, turkey drippings and fresh herbs, this rich gravy will make your Thanksgiving turkey taste delicious. Feel free to make it a day ahead of time and just stir in the turkey drippings when your turkey is done. GET THE RECIPE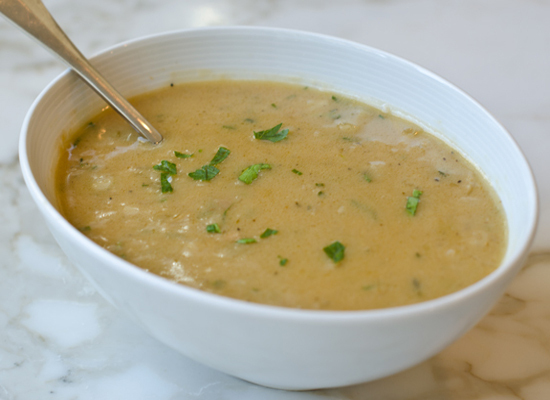 Sweet Potato Pecan Crisp
You can't have a Thanksgiving feast without a sweet potato casserole. Everyone loves this version topped with a pecan streusel. Make it a day ahead of time and reheat until the top is crisp. GET THE RECIPE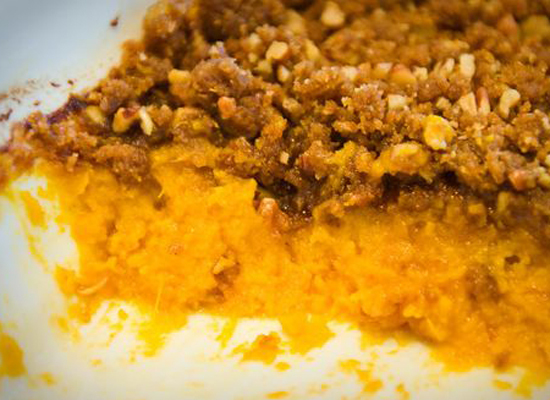 Roasted Brussels Sprouts with Balsamic Vinegar and Honey
Roasted in a high temperature oven until golden brown and crisp, these brussels sprouts are as addictive as french fries! Make them a day ahead of time and crisp them up in the oven before serving. GET THE RECIPE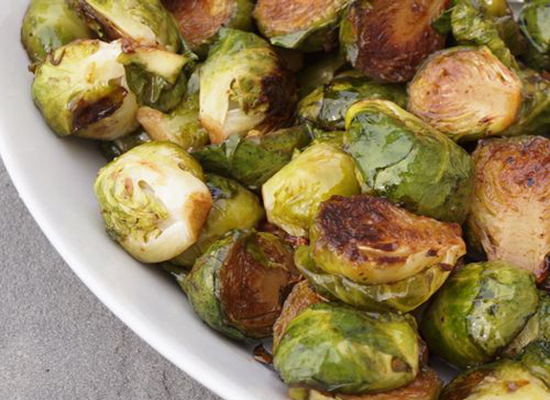 Challah, Wild Mushroom and Herb Stuffing
Bake your stuffing separate from the bird so that you can make it ahead of time and ensure that it gets nice and crispy on top. This version, loaded with an earthy mix of onions and vegetables, is easy to make and pairs beautifully with simple roast turkey.
GET THE RECIPE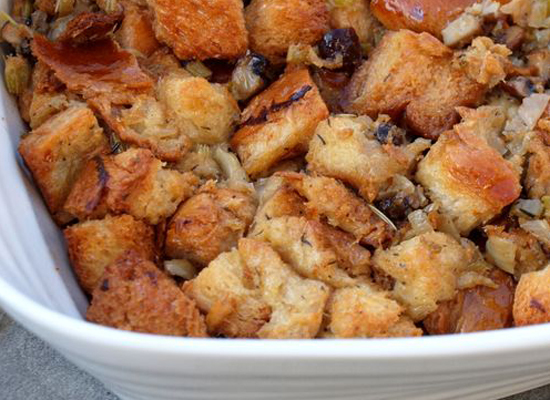 Roasted Carrots with Thyme
Roasting carrots in a high temperature oven until caramelized and tender-crisp intensifies their flavor and brings out their natural sweetness. You can make them a day or two ahead of time and just warm them up before serving. GET THE RECIPE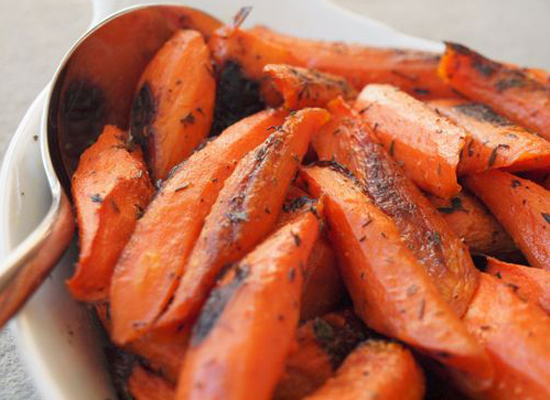 Pumpkin Cheesecake with Gingersnap Crust and Caramel Sauce
This dessert is the ultimate sweet ending to your Thanksgiving feast. I'll be honest: it's a bit of a project but it is so worth it! Be sure to make it a day ahead of time as it needs to set up in the fridge. GET THE RECIPE