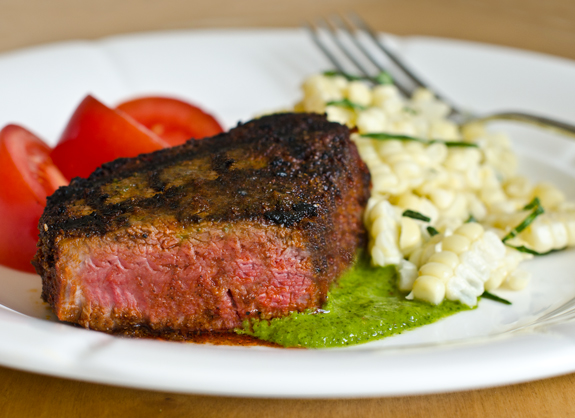 A specialty of Argentina, chimichurri is a tangy, zesty condiment traditionally served with grilled meats. Emerald in color and packed with loads of fresh herbs, olive oil, vinegar and garlic, it's like a cross between vinaigrette and pesto. This version -- adapted from Bon Appᅢᄅtit and made from a fragrant blend of parsley, mint and cilantro -- pairs beautifully with spice-rubbed beef tenderloin filets. It's the perfect dish for Father's Day or any special occasion.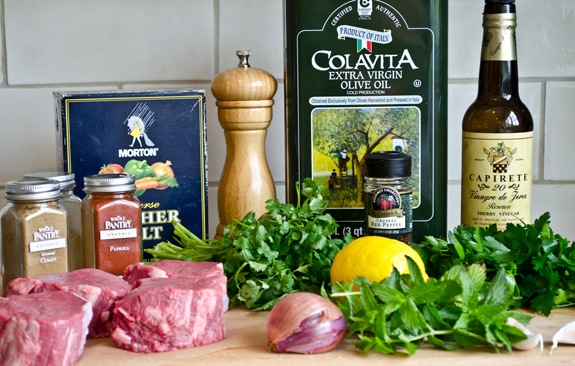 The nice thing about the recipe is that it's impressive, yet quick and easy to make. You can have the entire dish on the table, start to finish, in about 30 minutes. As for sides, keep it simple. I served it with sweet fresh corn, a big salad and warm bread. It would also go well with this Black Bean Salad with Corn, Red Peppers and Avocado.
Begin by making the spice rub, which is a simple blend of paprika, cumin, ground mustard, kosher salt and pepper.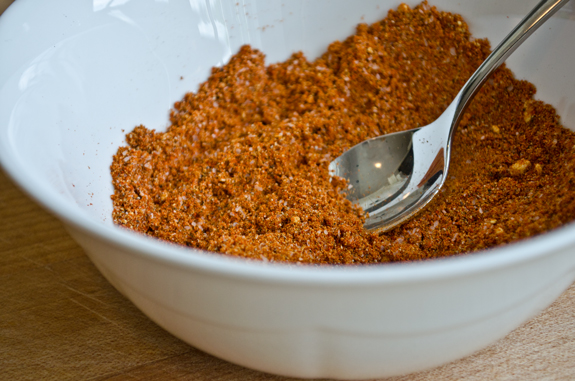 Set that aside while you make the sauce. Start by chopping a medium shallot and a few garlic cloves. You don't need to chop them finely since they are going to get purᅢᄅed, just enough so that big chunks don't get stuck in the blender.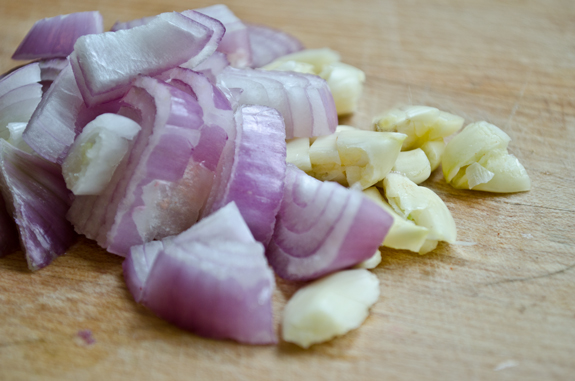 Then add the shallot and garlic to a blender, along with the olive oil, sherry wine vinegar, lemon juice, salt, pepper, red pepper flakes, and some of the herbs.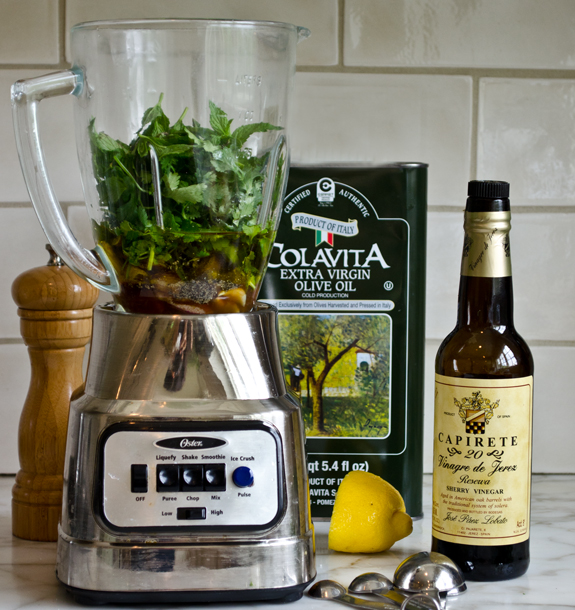 Blend and add the remaining herbs in two separate additions until the sauce is almost smooth. Cover the sauce and refrigerate until ready to serve.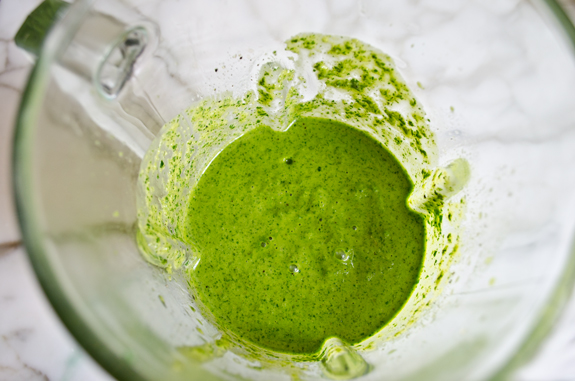 When you're ready to eat, drizzle the filets with olive oil and sprinkle generously with the spice rub.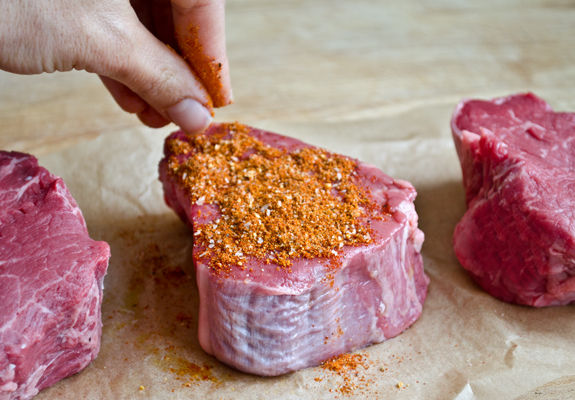 Pat it down with your fingers so it sticks -- it will be a thick coating.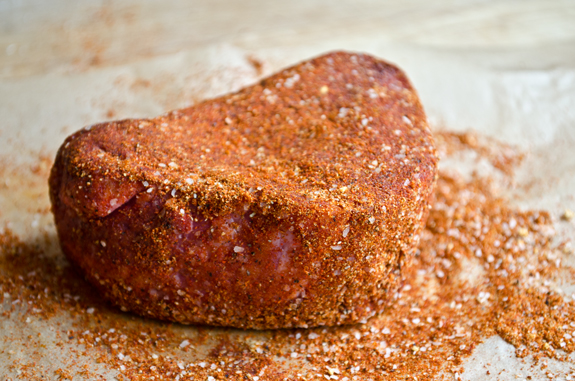 Grill the steaks over high heat for 3-4 minutes per side for medium-rare.