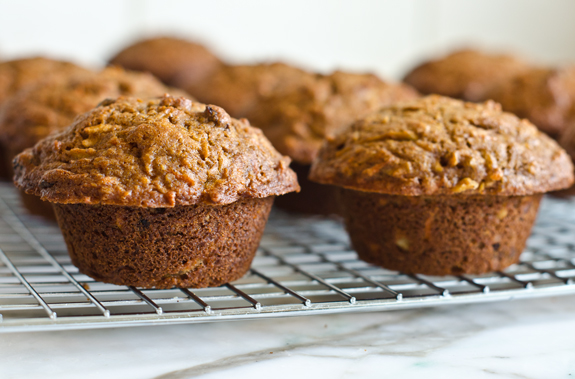 Morning Glory Muffins are made with a little bit of everything -- whole wheat flour, carrots, apples, raisins, walnuts, orange juice, coconut and wheat germ -- and, true to their name, they're a glorious way to start the day. Created decades ago by Chef Pam McKinstry for her Morning Glory Café on Nantucket Island, they're a throwback to the 1970s "back-to-the-land" movement, when wholesome hippie food was all the rage. (Hint: If you like carrot cake, you will love them.)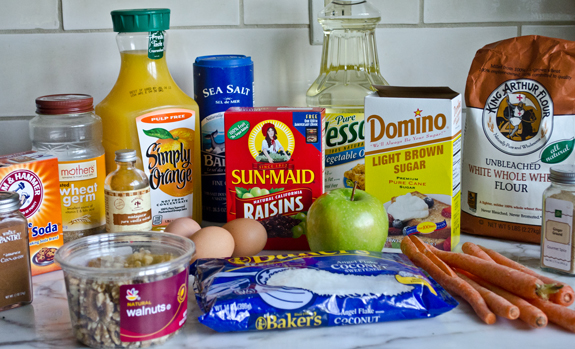 Despite the long list of ingredients, Morning Glory Muffins are easy to make, especially if you use a food processor to shred the carrots and apple. The ingredients are pretty straightforward. I like to use King Arthur White Whole Wheat Flour for this recipe because it's lighter and milder tasting than regular whole wheat flour (yet just as nutritious) but if you can't find it, regular whole wheat flour or a combination of whole wheat flour and all-purpose flour will work fine.
Begin by soaking the raisins in hot water. This softens and plumps them up.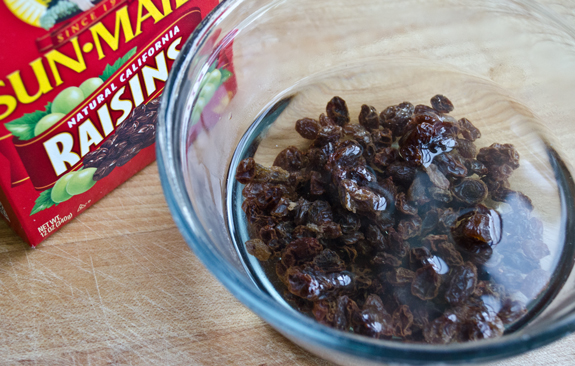 Next, combine the dry ingredients in a large mixing bowl.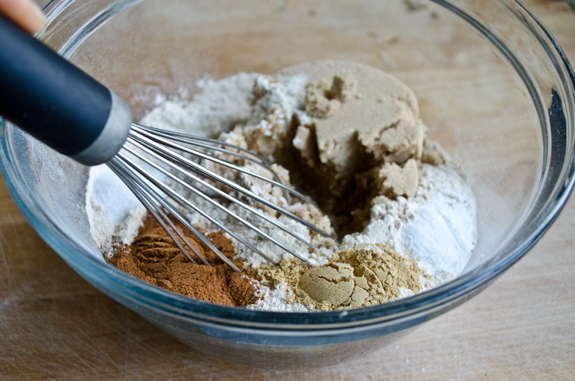 Shred the carrots and apple.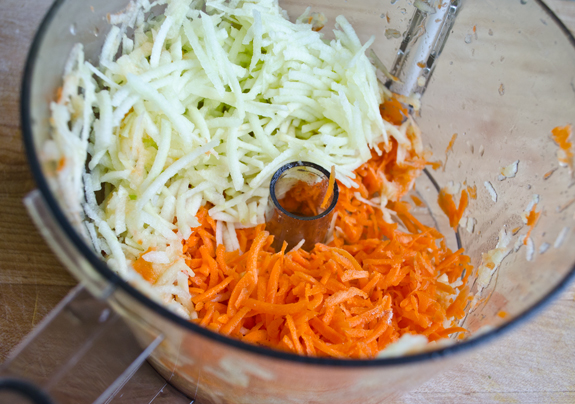 Then combine the dry ingredients with the grated apple and carrots, wheat germ, walnuts and coconut.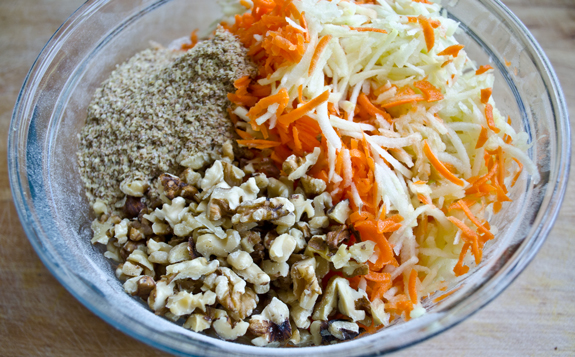 In a separate bowl, whisk together the eggs, oil, orange juice and vanilla extract.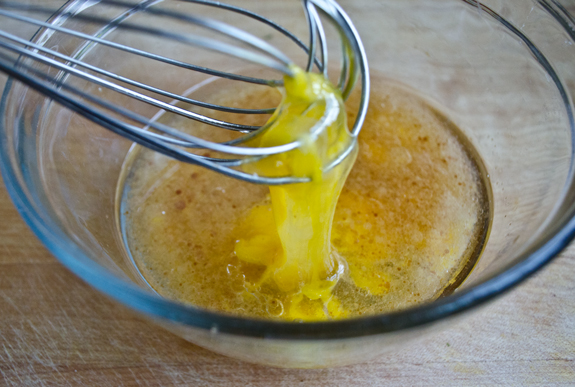 Add the liquid ingredients to the mixing bowl.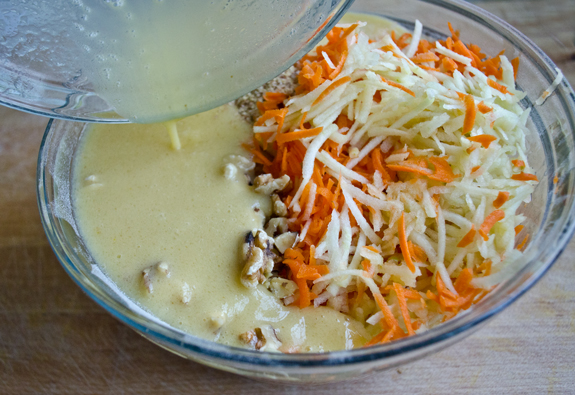 Then stir and mix in the drained raisins.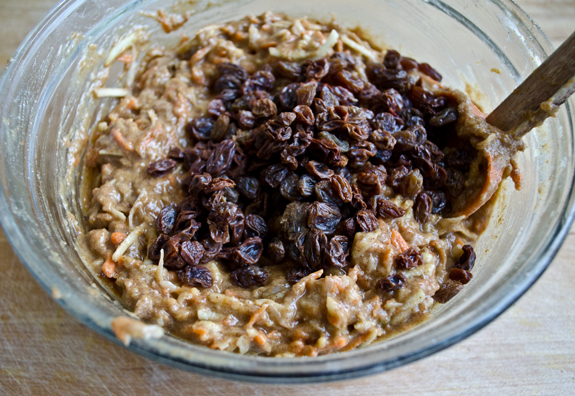 Fill the wells of the muffin pan with the batter. They will be very full.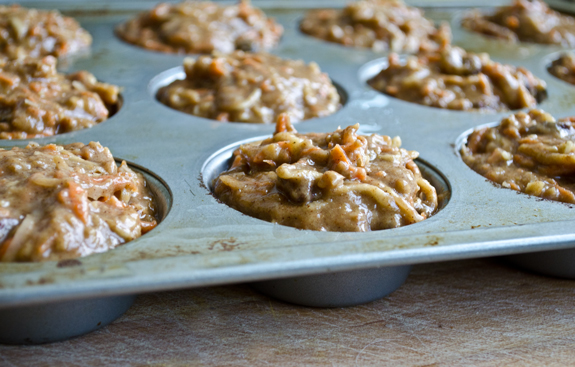 Bake for about 25 minutes, until muffins are nicely domed.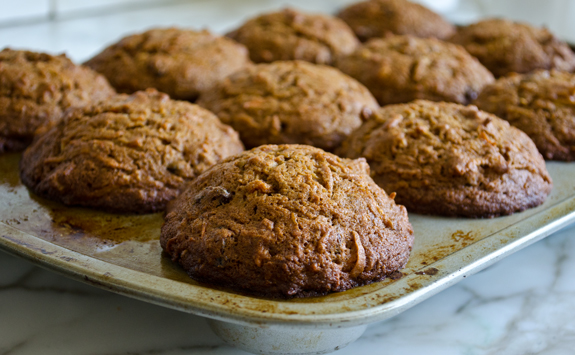 Cool in the pan for a few minutes, then turn the muffins out onto a rack to cool completely.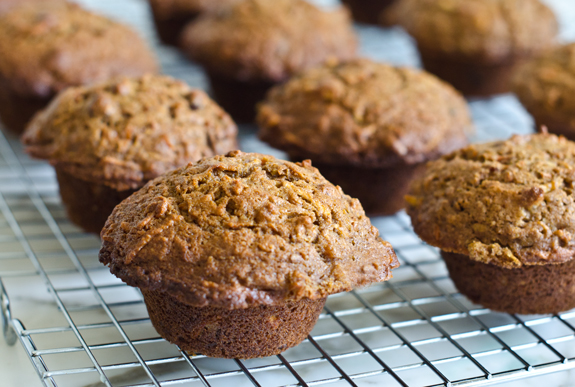 These muffins keep well for several days and also freeze well. Enjoy! GET THE RECIPE