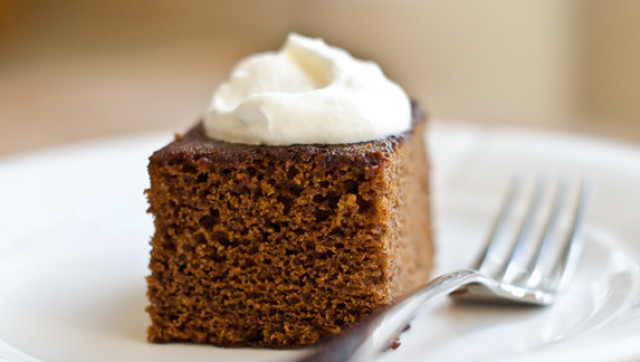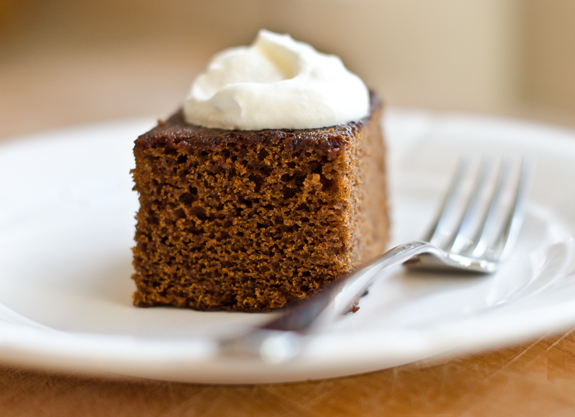 Old-fashioned gingerbread is the perfect treat to keep on hand during the holidays. There are many different kinds -- from the darkest, densest cakes made with robust molasses and stout beer to the lightest, most delicate cakes flavored only with brown sugar and a hint of ground ginger. This recipe is the perfect balance between the two: it's dark and gingery enough to please the even most serious gingerbread aficionados yet also mild enough for young children, who (in my experience) seem to love it.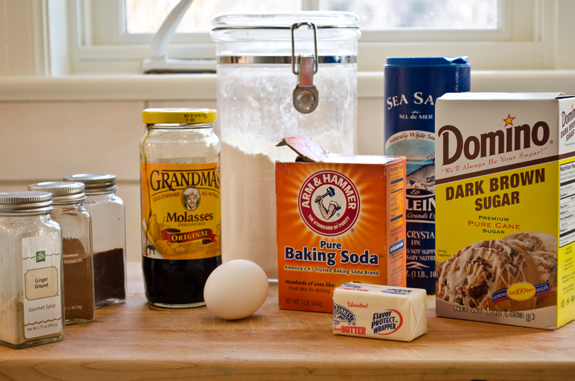 The best part is that it's incredibly quick and easy to make -- the batter is mixed by hand and comes together in 15 minutes -- and it needs nothing more than a cup of coffee, dollop of sweetened whipped cream or scoop of vanilla ice cream to go along with it.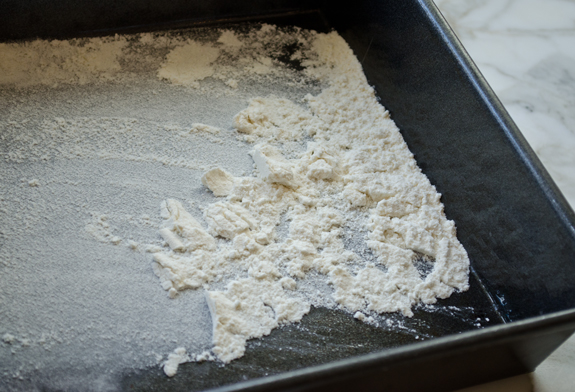 Begin by spraying the pan with non-stick cooking spray and coating lightly with flour.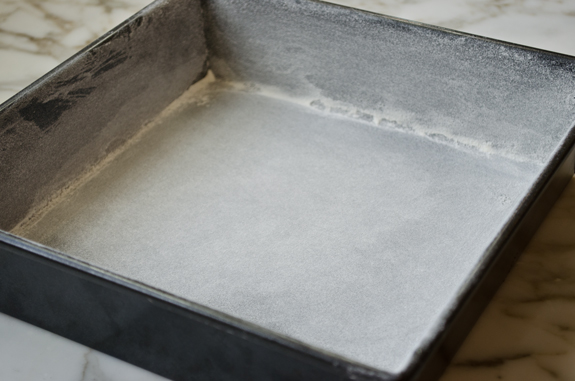 Next, whisk together the flour, baking soda, salt, ginger, cinnamon and cloves.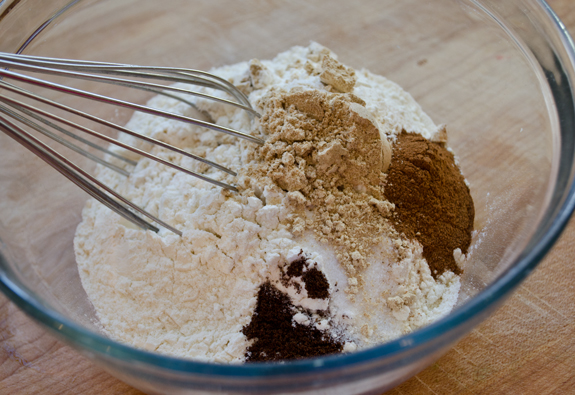 Combine the brown sugar, molasses, butter and boiling water in a large bowl, and whisk until the butter is melted.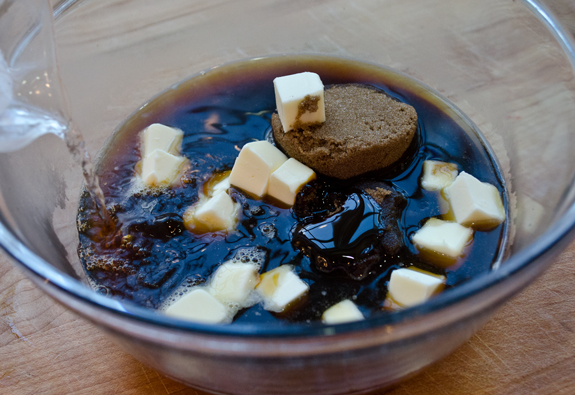 When the mixture is lukewarm, whisk in the egg. (If the mixture is too hot, it will cook the egg.)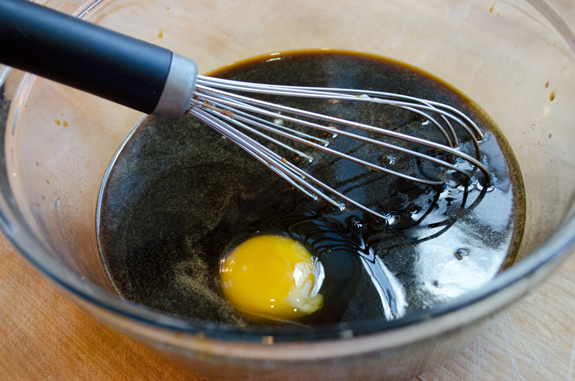 Add the dry ingredients.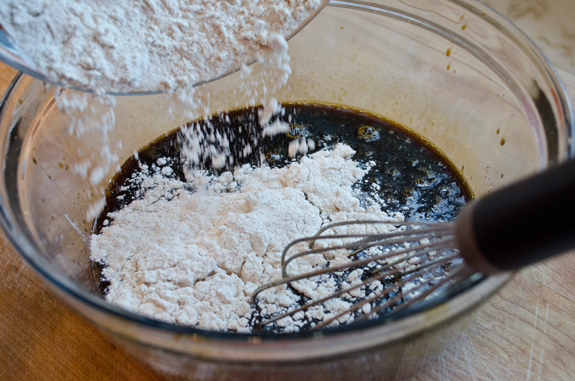 And whisk until there are no more lumps.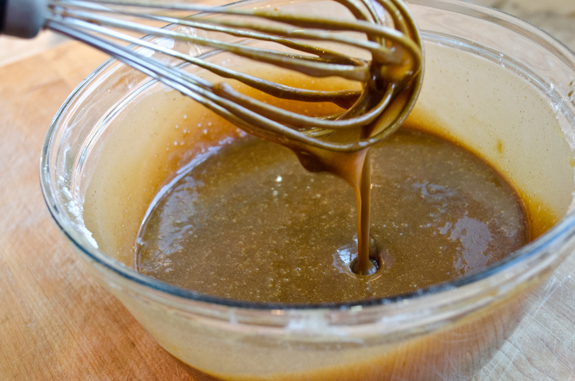 Pour the batter into the prepared pan and bake for about 35 minutes.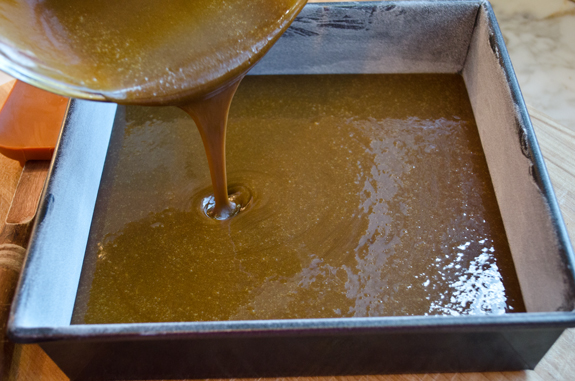 Let cool slightly, then slice and serve warm. It's truly delicious on its own, especially for breakfast or as a snack, but you can also dress it up for dessert with sweetened whipped cream or vanilla ice cream.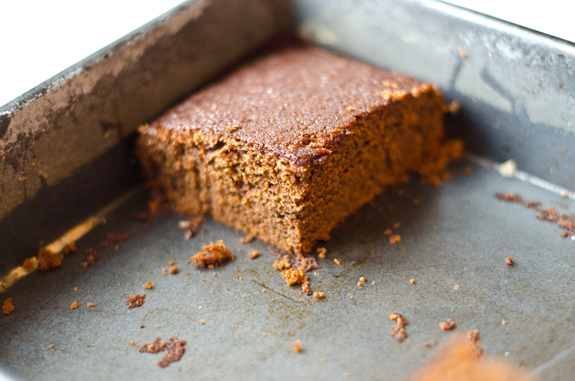 Happy Holidays!