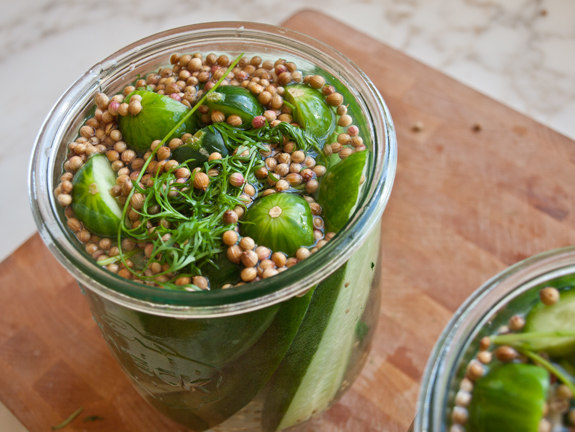 A few months ago, my son was at Grandma's house and found a jar of homemade pickles in the fridge from my mom's dear friend, Joanne. He loved them and has been begging me to make them ever since. Joanne sent me her recipe and we finally made them together over the weekend. Such fun!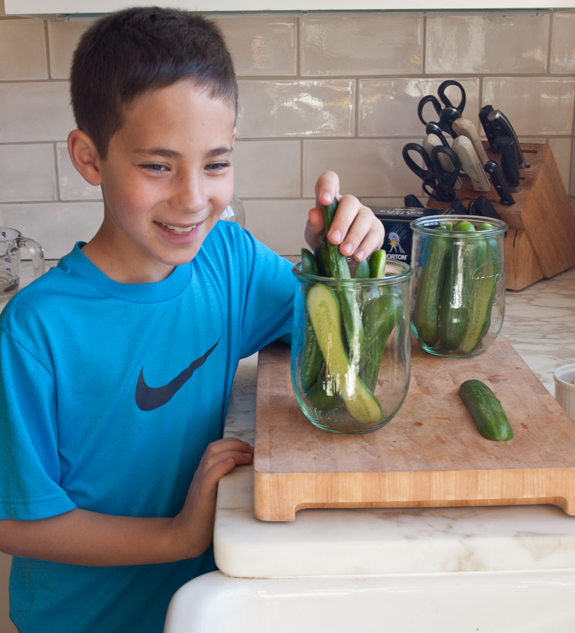 They're refrigerator pickles, which means quick and easy -- no sterilizing jars or special canning equipment required. All you do is slice the cucumbers into spears and cover them with a brine, tuck them in the fridge and they're ready to eat in in 24 hours. Of course, they don't last as long as canned pickles but it doesn't matter much because they disappear quickly.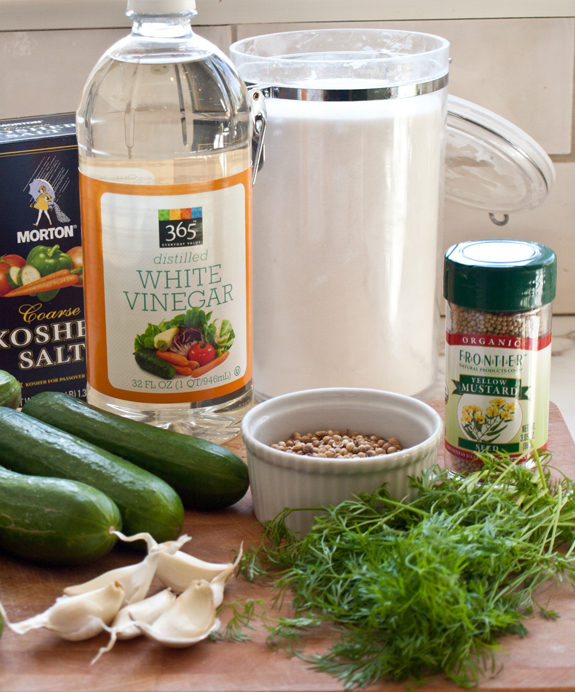 The most important part of the recipe is to start with Kirby or pickling cucumbers. They're short, squat and full of warts but make deliciously crisp pickles. Surprisingly, I can never find them at my regular grocery store but Whole Foods always carries them. Don't be tempted to substitute another kind of cucumber or you'll end up with soggy pickles.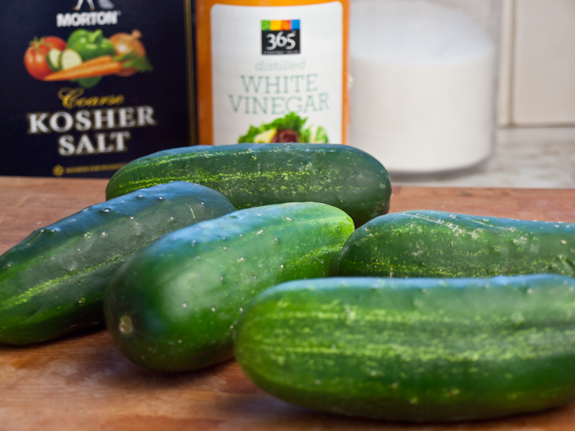 Begin by making the brine. Combine the vinegar, salt and sugar in a small non-reactive saucepan (such as stainless steel, glass, ceramic or teflon). Heat and stir until the salt and sugar are completely dissolved. Whisk in the cold water, then chill until ready to use.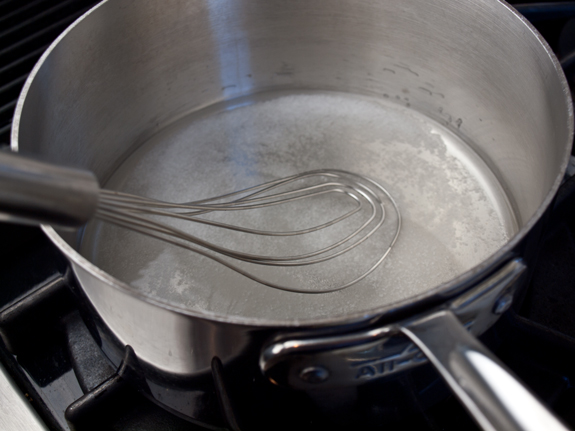 Next, stuff the cucumbers into two 1-quart jars. Add the coriander and mustard seeds, garlic, red pepper flakes, dill sprigs and chilled brine to the jars, dividing evenly.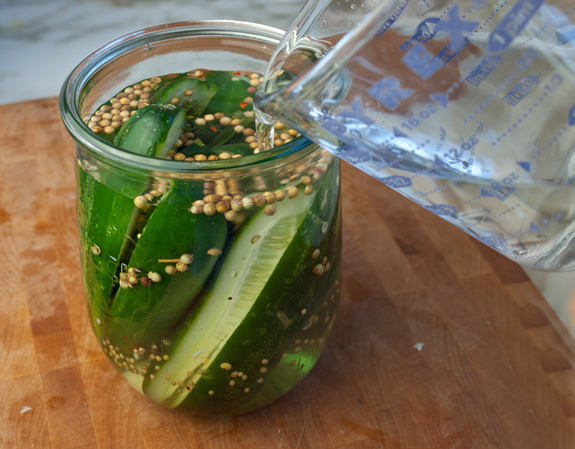 Cover and let sit in the refrigerator for about 24 hours, then serve. The pickles will keep in the fridge for up to one month. Click here to get the recipe.
For more recipes from Jennifer Segal, visit her blog Once Upon a Chef.