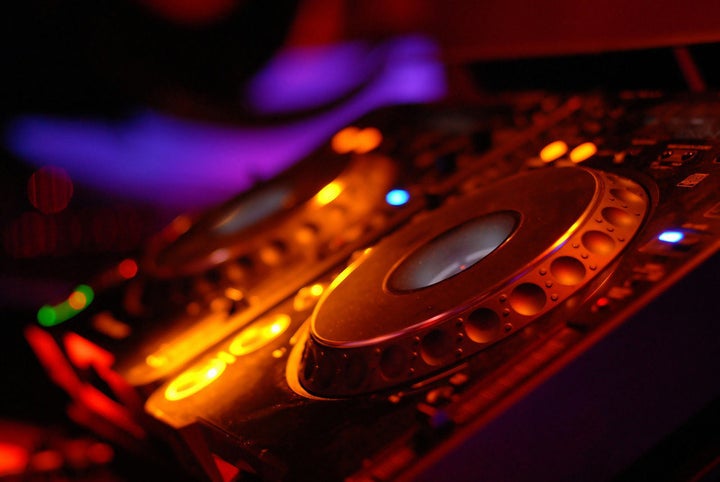 Like so many other students from around the world, I made my way down to Miami to experience my first real Spring Break. I did not know what to expect but I knew I was about to experience an incredible weekend with over 165,000 other people at the largest Ultra Music Festival to date. Huge crowds of teenagers, college students and a couple of grey-haired men wearing neon bandanas (power to them) dressed in crazy apparel and fur-lined boots took over Bayfront Park. We were all anxious for the opportunity to witness our favorite artists live. The three-day festival showcases most of the world's top artists of electronic music. As David Guetta said during his set on Sunday night, "Do you realize what's going on in America? How our music is taking over?" Electronic dance music has recently filtered into the mainstream, taking over the most popular radio stations and television ads. From frat parties to clubs, electronic dance music is now a staple of my generation. As an Ultra newbie, I made sure to experience everything that the festival has to offer while keeping my mother from having heart attack. Here are a couple of safety tips that I learned along the way:

Use the buddy system: It is impossible to find anyone. You will spend the entire concert looking for a single person and never find them. A meeting spot "on the right side of main stage by the bathrooms" leads to a four hour search party. I knew of so many friends at the concert from both college and high school and I barely ran in to a single person that I knew. Stick with your friends or you will definitely end up alone!

Stay close to the park: I booked my hotel approximately four days in advance to the concert which was probably the biggest mistake of the entire weekend. It is vital to be within a one-mile radius or walking distance of the park. Do not expect to catch a cab after leaving the park -- they are impossible to get and, as I learned the hard way, do not expect to book a hotel close to the park during the craziest weekend in Miami of the year. Book flights and hotels early!

Leave a little early: There is no reason to miss the best artists at the end of the night but I found it was much easier to get out of the crowds (alive and intact) about 10 minutes prior to closing. The park does shut down and you do not want to be left in the middle of the huge crowds pushing their way out to the street.

Be smart! Only once I was inside the gates did I really see the insanity of this festival. It is easy to get lost, hurt, robbed, and, at one time, a crowd surfing raver did come extremely close to falling on my head. It is necessary to be aware of all of the dangers. Ultra is an amazing time if it is taken with precaution. Be smart and you will stay safe.

I loved every moment of my first Ultra experience but most of my favorite highlights of the weekend took place on main stage:

Day 1:

I arrived at the main stage in time for Benny Benassi but my favorite performer on Friday was Skrillex. Following Benassi, Afrojack opened his set with "Polkadots." He played his top songs including "Take Over Control" and "No Beef." My favorite artist to hear live was Skrillex. He played the most unexpected songs with reggae and old school 90s. "Right on Time" was one of the most exciting parts of the night. Both Pretty Lights and Tiesto followed Skrillex and it was difficult to decide which performer to see. We decided to stay at the main stage for Tiesto but I heard the Pretty Lights show at the live stage was unbelievable. Tiesto opened with his new song, "Chasing Summers." He also played the Tommy Trash remix of "Ladi Dadi" and his own remix of "Paradise" by Coldplay. Day one of Ultra surpassed all of my expectations. Day two had an even better line up in store.

Day 2:

The most crowded day of the entire weekend -- with good reason. We arrived at main stage in time for Erick Morillo. My favorite performer of the afternoon was definitely Duck Sauce. His "Beat It Barbara Streisand" remix was amazing. I had been anticipating seeing Carl Cox, as he was featured in the Carl Cox and Friends tent, and he blew me away. Carl Cox definitely had the best stage of the festival. We then headed back to see Sidney Samson who had more dubstep in his hits such as "Riverside." We returned to the main stage for the best performance of the night: Justice. The drops in "D.A.N.C.E" made the crowd go crazy and the light show during "Stress" was wild. Following Justice, Madonna appeared on stage. I was not even sure that it was really Madonna because her appearance was so unexpected. To see a mainstream pop artist at an electronic music festival really shows that dance music is now bigger than ever. She introduced Avicii and it seemed as though the entire festival was packed into main stage. His mainstream songs like "Fade into Darkness" and "Cry Just a Little" are some of my old favorites and Avicii will always be great but he has become too commercial compared to some more of the raw acts of the weekend.
The third day proved to me that Ultra really is the best electronic music party in the world. I arrived at main stage just in time for Steve Aoki. It was quite the performance as he and Lil Jon took the stage together for "Turbulence" followed by Aoki's crowd surf. Fedde le Grand took the stage next and performed one of my favorite songs "Paradise." Kaskade then set the stage for the most anticipated DJ of the night: David Guetta. By the end of Day three, my feet felt like they were bleeding but Guetta was nothing short of amazing. Despite not being able to see Swedish House Mafia, Guetta played "Greyhound" and closed the set with "Without You." The final act, Armin van Buuren, was one my favorite performances of the weekend. "Concrete Angel" had the best beat drops of his entire set. As he closed main stage and the entire three-day festival, the crowd erupted in a roar for an encore.

My first experience at Ultra was of course filled with pushing, shoving, cramped feet and lots and lots of sweat. However, I learned to take it all in stride. Ultra is an experience and if you are an electric music fan, Ultra is the only place to be.