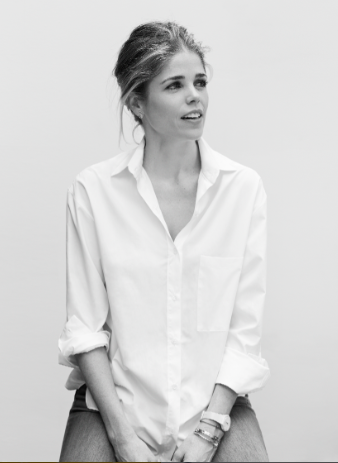 Fashion Week is over. But fashion dilemmas still remain. I love watching all of the coverage. But so much of it just doesn't translate to my life. Still, a girl's got to get dressed in the morning.
Since I split my time between staying at home writing and traveling and attending events, I love pieces that are beautiful and comfortable and still could be on those runways in New York, Paris, and Milan.
All of that is to explain why I fell in love with Laura Myers' new endeavor, Atea Oceanie -- Atea for short.
Myers is a native Zealander who has frequented Tahiti since she was a kid. While completing her undergraduate work at Brown, she worked at Louis Vuitton and Ralph Rucci over her summer breaks. After Brown, she moved to New York City where she worked at Saatchi and Saatchi. Later she returned to New Zealand, to work for women's wear designer Trelise Cooper. She finally moved to Europe. Although she splits her time between London and New York. Atea is her lifelong vision.
Atea is the clothing "that girl" is wearing. You know the one. Her hair is always shiny and smooth. Her look is chic and modern but not overworked. Her wardrobe is simple without being basic and she looks unapologetically perfect regardless of where she is or what she's doing or who she's with. Nothing about her is trying too hard and everything about her makes you want to ask, "Who's that girl?"
What makes Atea so different?
The focus on providing a super tightly edited collection of wardrobe building blocks that can transcend time zones and seasons separates Atea from the relentless pace and focus on newness that defines much of the industry.
There is a diverse network of stylists and photographers that the brand is collaborating with to create a body of work that reflects how the collection can be worn and interpreted. On the site at the moment is a shoot that I did with photographer Ben Weller and stylist Cathy Kasterine over the next three months I will put three other editorial style shoots created with three very different photographer and stylist teams.

Why do you think fashion needs Atea right now?
To me Atea is all about a desire to create simplicity in getting dressed. I am endlessly looking for the pared back ease of a well-edited and well-integrated wardrobe. Many women are like me, busy and needing to move fluidly between a multitude of situations, seasons and even time zones -- I hope the collection offers simplicity in that everything can easily be dressed up or down with the addition or subtraction of layers and accessories.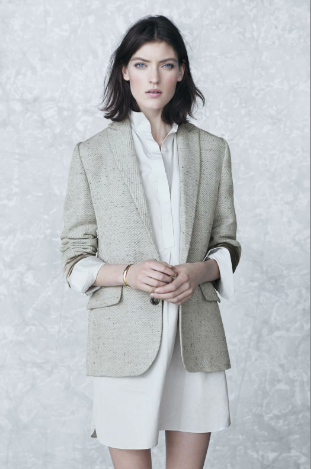 Who is the Atea girl?
She is interested in fashion and pays attention to trends but she always wants to feel like herself she never wants to feel as though her clothes are wearing her.

What is the most common fashion mistake most people make?
I think the women who really get it right are the ones who know and understand themselves and their body and what is going to make them feel good in their skin. I am always inspired by women who have the quiet confidence to maintain their own look and identity no matter where they find themselves.

How can Atea help any fashion-challenged but still fashion-interested girl?
To me this is exactly the sort of women that I hope Atea connects with. I personally find the whirlwind pace of trends exhausting, I want to feel fresh and of the moment but I don't want to constantly be reinventing myself. Atea is all about quietly confident pieces that will work easily together or with your existing wardrobe.

What do you hope people will see and understand when they look at your designs?
Whilst I hope people see the thought that has gone into the careful selection of fabrics, colours, shapes and design detailing. Ultimately I hope that women will look at the pieces and start to imagine how they will make it their own.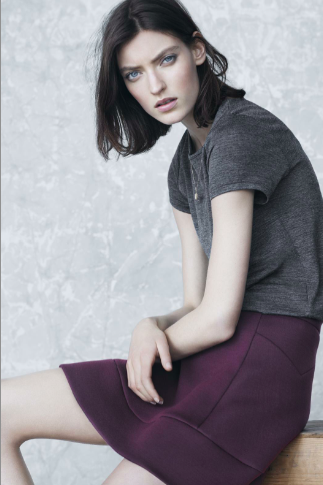 What made you want to start Atea?
I felt there was a gap in the market for a super wearable collection of wardrobe DNA pieces. Things that could go with everything that could be dressed up or down and that felt current but timeless -- pieces that you would return to again and again. My mantra for each piece within the range was "everything with everything" and to create a collection that fulfilled that brief within itself. So that almost every piece can be worn with over under and alongside each other piece. This is exactly how I want to dress so I suppose it started as a very personal journey to create things that were missing in my wardrobe.

You had a storefront for awhile and now are solely online. What made you decide to make that change?
I learned so much from having a retail store and it was such a pleasurable experience being able to create a physical space that reflected my aesthetic. However I realised that ecommerce is where the future of the business lies and I wanted to focus on getting the concept right online first.

What are you hopes for Atea moving forward?
Having spent so much time refining the concept, the brand and the collection - I am really enjoying seeing how much it resonates with people. However I can't help but think about the future and my hope is that the current momentum enables the brand to connect with a continually wider audience and possibly in a different way through a return to bricks and mortar.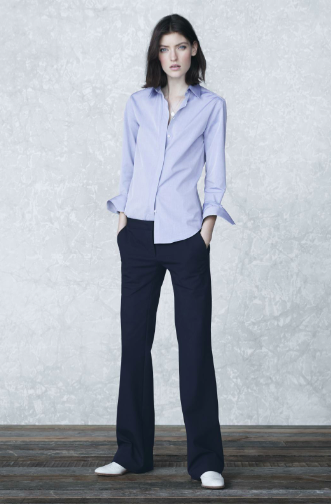 Anything else you want people to know about the brand?
The name Atea means something distant and remote in Polynesian language. I chose it to reflect my background as a New Zealander -- I have lived much of my adult life abroad NY, Paris and now London but I am still very much anchored by this distant place.
Photos by Atea Oceanie