Michael Jackson would have loved this show. It's big and bright and outrageous. Some of it doesn't even seem possible. The music is all his, but it is made up of recordings, mixes, and live performers.
Most of the music is familiar, although you could hear murmurs in the crowd when something unfamiliar popped up like, "Have You Seen My Childhood?" But, for the most part, it was a "sing-along, dance in your seat" kind of evening.
The scenes in the show included, "Childhood"; "Wanna Be Starting Something"; "Fanatics Medley"; "Dancing Machine"; "This Place Hotel"; "Smooth Criminal"; "Dangerous"; "Mime"; "Human Nature"; Scary Story -- "Is It Scary"; Bats -- "Threatened"; "Thriller"; Swans -- "I Just Can't Stop Loving You"; "Beat It"; "Jam"; Earth Song"; "Scream"; "They Don't Care About Us;" "Will You Be There"/"I'll Be There"; Mega Mix -- "Can You Feel It"/"Don't Stop Till You Get Enough"/"Billie Jean"/"Black or White" and "Man in the Mirror."
I love Cirque du Soleil, and I have seen a number of the shows. But I was nervous about this one. Tributes tend not to be my thing. However I have long loved Michael Jackson's music and there was no attempt to manufacture any sort of contrived story line. So, it was a winner in my book.
Amazing music, killer choreography, stellar costumes, and a ridiculously talented cast make this show shine. But it was a sad night too. It's hard not to imagine what else Jackson might have created had he lived.
It's also hard not to wonder about all of the controversy that surrounded him as you listen to his music and watch in wonderment at the aerial performers, a gravity-defying pole dancer, acrobats, and contortionists. But it seems best to leave that be. Just like with so many stars, the truth is that we'll never know.
What I do know is this show is certainly worth attending. Dallasites certainly thought so, filling the American Airlines Center floor to ceiling. The tour continues with stops in a number of cities including, Hershey, Penn.; Washington, D.C. (area); Cleveland, Ohio; Chicago, Ill., Ottawa, ON, Toronto, ON, Buffalo, N.Y.; and Boston, Mass.
For more dates click here.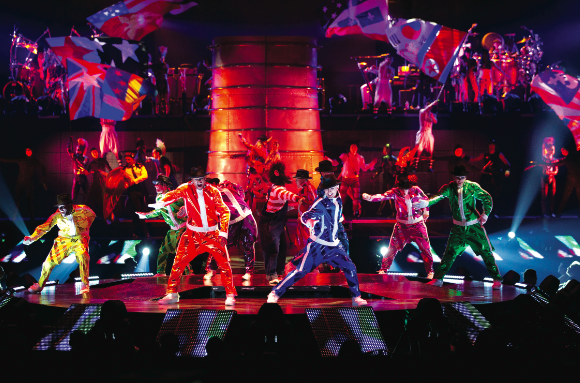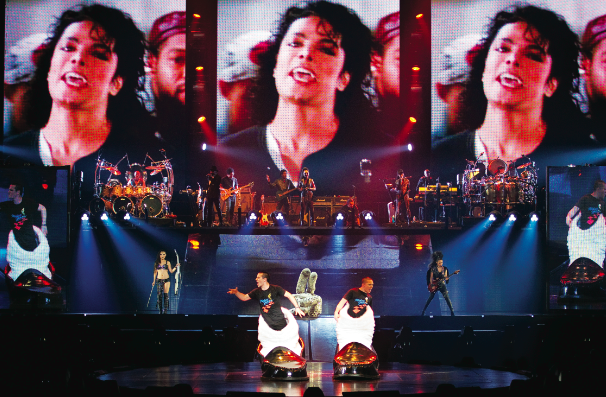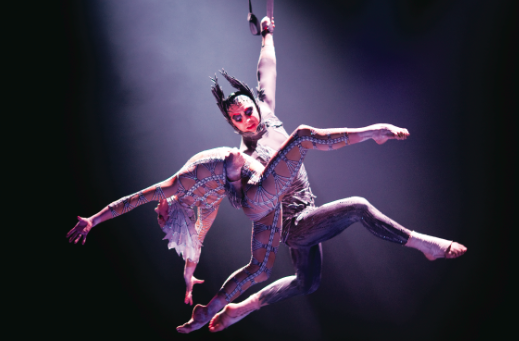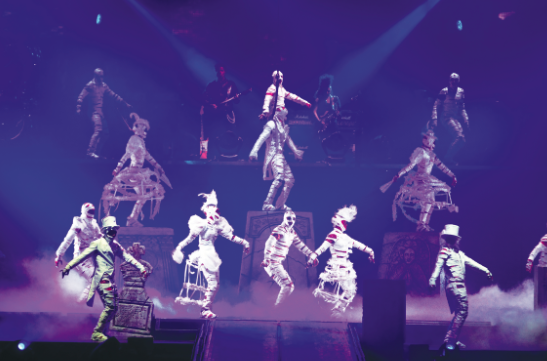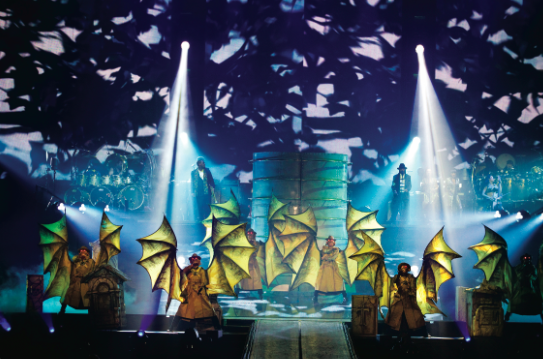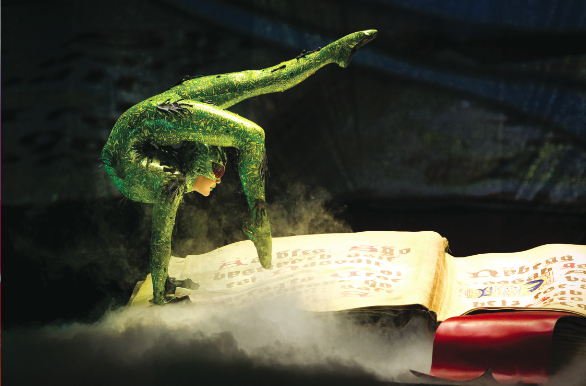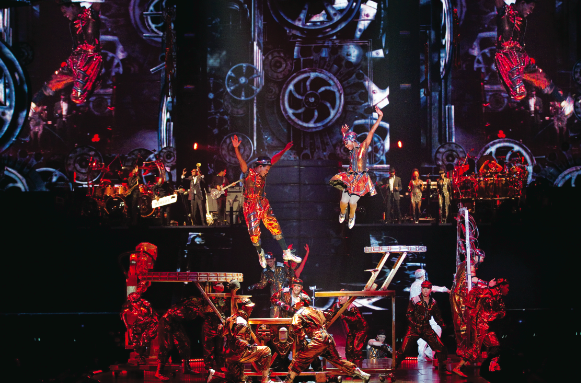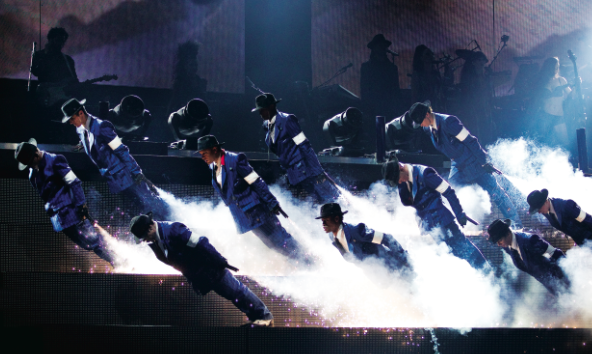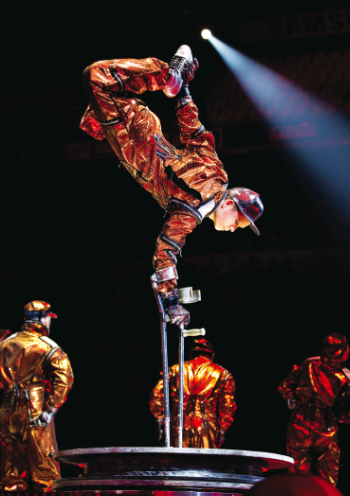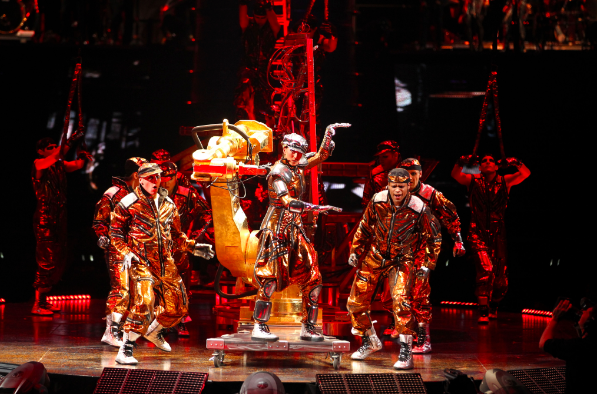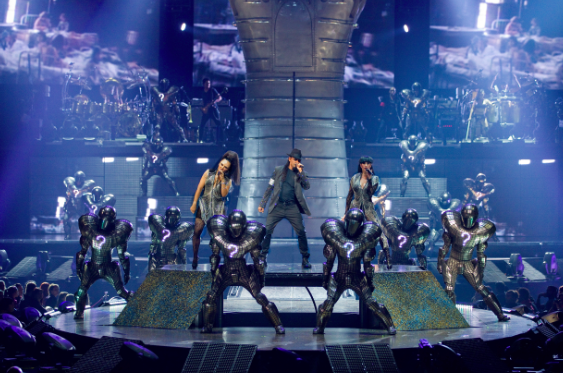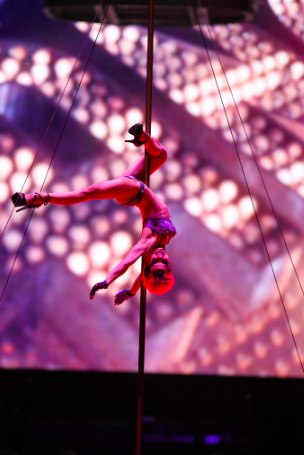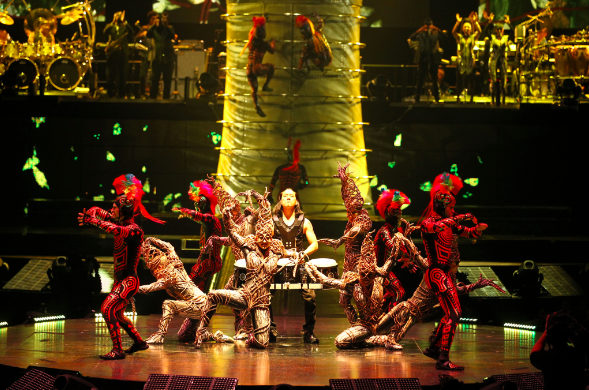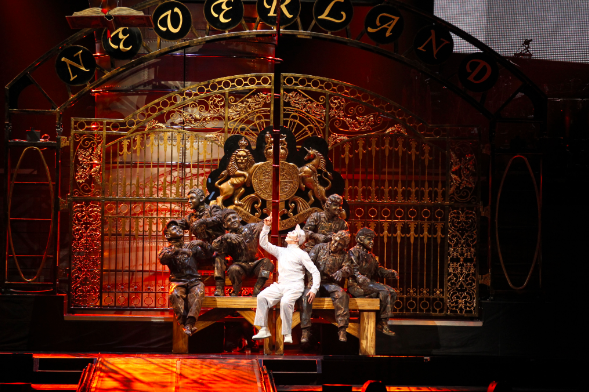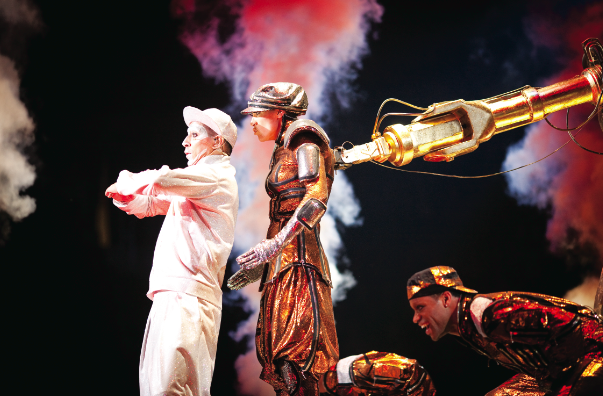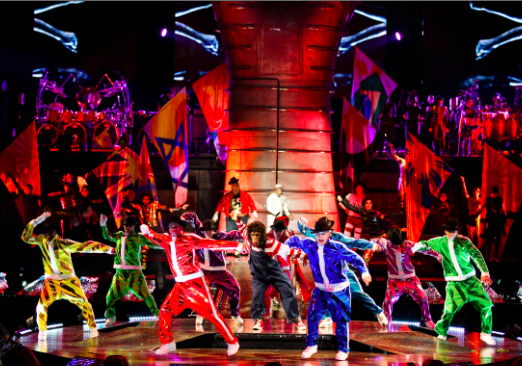 All photos: OSA Images Costumes: Zaldy Goco©2011 Cirque-Jackson I.P., LLC