The desire to control media messages is pervasive across the globe, but the introduction of mobile smart phones and a myriad of social media sites is creating a culture clash from the Arab Spring to Asia.
During my recent trip to Hangzhou, China I witnessed traditional government-controlled television channels, as well as a rapidly growing mobile marketplace. On television, just as in the U.S., shopping, news and sports channels were abundant. Clearly, a lot of TV content doesn't raise political concerns. For example, I watched the Chinese Basketball Association every other night. Former NBA star Stephon Marbury of the Beijing Ducks is among a small number of U.S. players popular on the tube in China, along with Chinese players in the NBA, such as Jeremy Lin. My hosts in China handed me an iPhone knock-off called a K-Touch phone. Although I used it for a couple of voice calls, I preferred to use my more familiar iPhone on its international AT&T plan. Nevertheless, trips to a local market (shopping mall) and a WalMart convinced me that Chinese are buying both original and knock-off smart phones.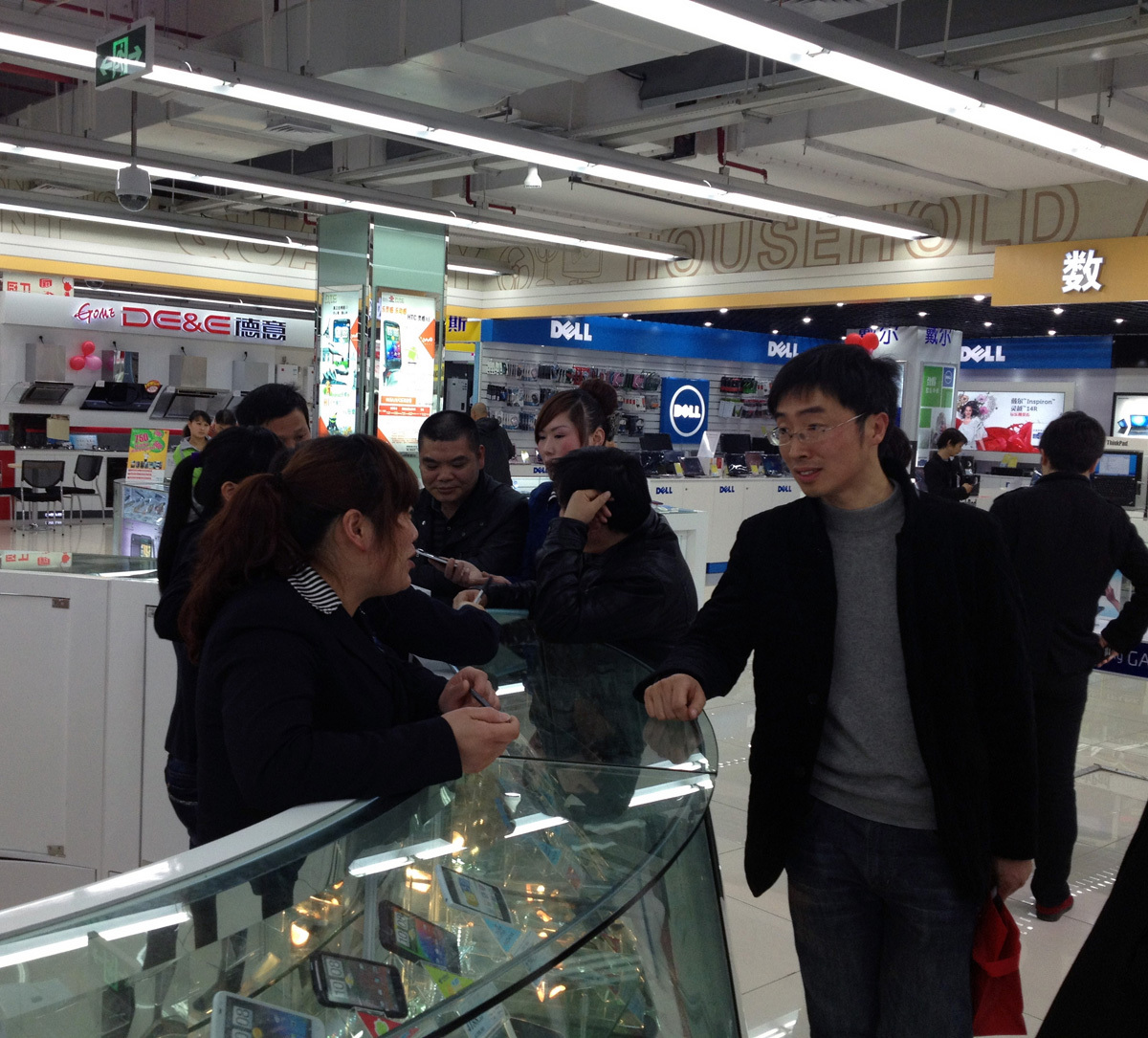 The degree of government censorship as a visitor may not be generalizable to typical life in China. My MacBook Pro connection to the Zhejiang University City College computer network gave me access to Gmail and Skype video, but virtually every other popular U.S. blogger and social media site was blocked. I could reach Facebook and Twitter on my iPhone, but even this was limited in terms of access. Though you cannot use Twitter in China, you can use the popular Sino Weibo micro-blog site, which was introduced in 2009. Weibo collaborated with Nokia on apps that are considered high quality.

In China, messaging, gaming and social sites are internal to the more than one billion people in the country. Clearly, sharing is okay, as long as the content does not threaten the power of the government to control life and limit freedom. The socialist market approach is to do business with the outside world but keep social media communication a largely domestic affair. There are political dissidents in China, and the government also filters and shuts down offending domestic websites.

Under some political theories, free markets have a tendency to open free expression. Time will tell in a huge and rapidly growing nation. It's hard to imagine the censorship bureaucracy that must be in place to even monitor domestic communication, but China is very good at tracking people. Travel by car and trains are monitored, and visitors must provide passport numbers. Use of a Chinese IP address no doubt opens a visitor to a higher level of government monitoring and scrutiny.

For the United States and the West, we should consider the implications of not only the economic force of emerging powers in China, India, Brazil and elsewhere. There are significant communication implications when large economies act as gated social media communities. The power of communication to spark innovation and new thought is altered when limited by borders and boundaries. It's not just that we may not be able to get our messages through to a closed society. In a global business world that places the U.S. not always at the top, insulated communication is a barrier to our ability to exchange information about conditions in other countries.

The United Nations has argued for free flow of information as a matter of human rights, and it certainly is that, but it also has social and economic implications. Markets that are not truly free markets produce advantages for those in control. If our best ideas can be lifted from the social terrain, but others' are restricted and filtered, then we may not have the ability to influence consumers on issues of quality and market trends.

In the short-term, more Americans need to explore the world and participate in educational and business exchanges. The answer is not to be closed off from new opportunities, but rather to find creative ways to encourage freedom of thought and expression. The power of social media to change the world will be defined by free flow of information, a true competition of ideas and products in a free marketplace, and a willingness to learn about cultural differences.

American success stories abroad come from those businesses willing to morph ideas and fit local cultural tastes and consumer desires. When we are willing to open our tastes to what is successful elsewhere, cultures here and abroad will develop in new ways. We can stand our ground on freedom, but at the same time open our minds to new ways of communicating, thinking and behaving.

As an educator, I realize that the global marketplace calls me to transform curriculum, develop international opportunities for students, and recognize that the world ahead will not look like the one we passed through in the last century. Technology is a necessity. Communication is an imperative. Global social media are more than trivial in the transformation of culture.