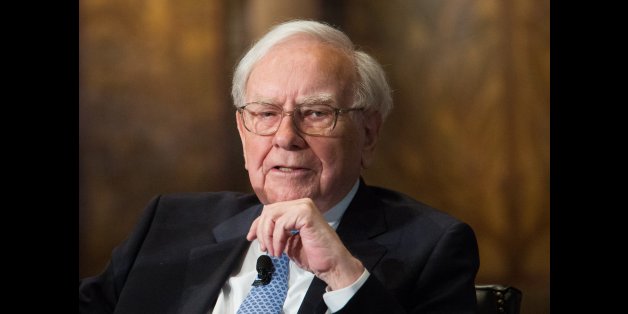 Omaha billionaire Warren Buffett emphasizes that his "circle of competence" is allocation of capital, but he leaves to others most of the heavy lifting in business, such as company branding and management. There are important social media lessons to be learned from the Warren Buffett and Bill Gates "selfie" that made an online splash.
As with previous Berkshire Hathaway annual meetings, thousands visited Omaha to see Buffett and partner Charlie Munger offer a state of the stock market and answer questions. When Buffett and Berkshire Hathaway board member Gates stood for selfie photographs, they were staying safely within their core competencies by not whipping out their own smartphones. Just as with recent years, online social network patterns reflect a culture of fans and business media that help amplify the Berkshire message.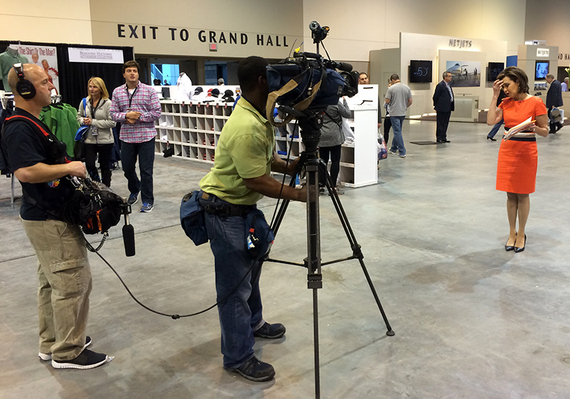 CNBC and Fox Business reporters, for example, are offered special access to Buffett, and they help carry the water on cable news channels, websites and social media. Real-time Warren Buffett is still about dishing out sound bites, not engagement on Twitter.
Branding strategist David Armano's timely post on re-thinking real-time helps us understand why Buffett's extremely limited social media profile makes perfect sense. While real-time marketing is all the rage, Armano makes the point that few have been lucky to master the "art and science" of being a "responsive" brand:
We essentially have two tools at our disposal: content and engagement. This is where many of us miss the mark. We underestimate how difficult it is to use these tools... how arduous a task it is for a brand and organization to create, curate and publish a regular stream of valuable content. In the race to real-time, we've over simplified this.
If social media content and engagement are a "rabbit hole," then "social aptitude," or what Buffett likes to refer to as circle of competence, is about "not how large the area of it is, it's how well you've defined the perimeter."
"If you know where the edges are, you're way better off than somebody that's got one five times as large, but they get very fuzzy around the edges."
Buffett and Armano in their own ways argue for collaboration in social business. While Buffett joined Twitter last year on live TV by tapping an iPad, his account has had only five tweets. The most recent tweet in February featured a CNN Money link to his annual letter "What you learn from my real estate investments." As for the annual meeting, his PR tactics are to create engaging content for Becky Quick, Liz Clayman, Andrew Sorkin and other business news reporters active in social media. They and the shareholder fans that understand Twitter, Facebook, Instagram and other social networks amplify the message.
Buffett's influence of enormous social and financial capital flows through these opinion leaders and across traditional and social media networks. This year, his content strategy seemed to be to deflect criticism about a Coca-Cola executive compensation package by explaining in interviews and on stage the decision by he and Munger to abstain rather than vote against excessive compensation with their more than nine percent of Coke shares. "We had no desire to go to war with Coca-Cola."
This, combined with Buffett's usual visual distraction (eating DQ bars, tossing newspapers, playing ping pong and selling diamonds), helped deflect attention away from the controversy.
Although Buffett's son Howard sits on the Coca-Cola Board of Directors and did not oppose a compensation committee recommendation, Howard and his son were away from the bright TV lights but busy in the Berkshire convention hall signing Forty Chances books during Warren Buffett's after lunch Q & A.
Meanwhile, Warren Buffett explained that Howard had done what board members do in remaining silent on what comp committees bring forward: "If you are in any social organization, if you keep belching at the dinner table, you'll be eating in the kitchen."
While Berkshire's social team shared key owned media content, such as Warren Buffett helping a man propose marriage, the thrifty CEO is no doubt happy to rely upon more earned than paid media during the "Woodstock of capitalism."
David Armano is correct in emphasizing the importance of "culture, talent and pure ingenuity" in successful media branding. The Berkshire Hathaway social media strategy comfortably fits within the existing shareholder culture, Buffett's talent and creative use of his words and action.
In a highlight this year, Berkshire's annual movie featured Buffett singing "My Way" with legendary entertainer Paul Anka. Buffett's way in social media is to remember his careful circle of competence. It's a safe strategy that keeps an eye on the long-term brand and business.