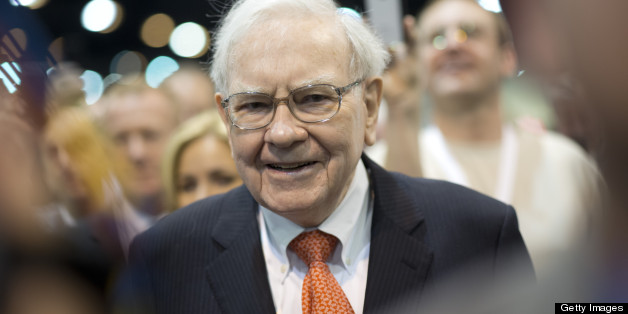 The Oracle of Omaha explained stock market psychology to a local television reporter more than 50 years ago, a new documentary reveals.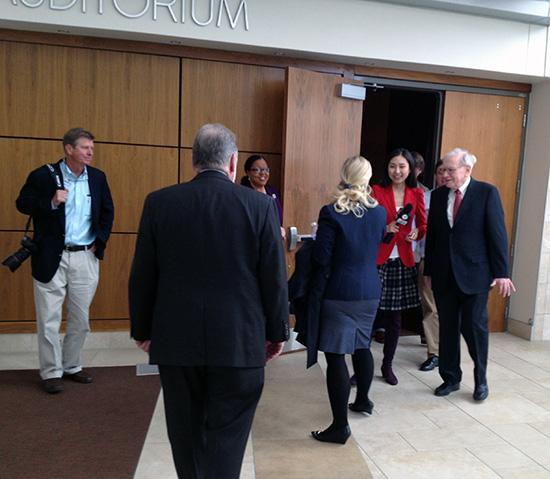 I wrote and directed Mr. Buffett the Teacher, which premiered Friday night to two sold-out shows at Bob Miles' Value Investor Conference. The event coincided with the Berkshire Hathaway annual meeting of shareholders -- sometimes called "The Woodstock of Capitalism."
The 1962 film clip was discovered earlier this spring at the Nebraska State Historical Society archives in Lincoln, Neb.
Our documentary team had been searching for nearly seven years for early TV news footage of Buffett. Current and retired reporters remembered only the early 1980s coverage of Buffett's purchase of the Nebraska Furniture Mart. Before that, they said, Buffett was relatively unknown.
A key break in the search came when Bill Kelly, NET Television and Radio News, searched a new archive database. NET had produced an extraordinary show, "Remembering '68," and reported on the impact of Bobby Kennedy's 1968 presidential race and visit to Omaha. Bill's first email was promising, yet uncertain:
Here's the listing... and this all it says:
6/9/1962 Buffett SOF
If the film clip could be located, and if it was Warren Buffett, then there might be sound on the film.
"I found the clip! It's nearly 2 minutes long, with sound," Curator of Audiovisual Collections Paul Eisloeffel wrote, "Buffett appears to be responding to questions." Eisloeffel had found the clip, transferred it and sent it to us in early March.
When first contacted about the events of early June, 1962 and the possibility of an interview at that time, Buffett's Assistant Debbie Bosanek wrote: "Warren doesn't have any record of this and doesn't believe he did one." Buffett has not responded since our team shared the clip with him and later to the public on Facebook, Twitter and YouTube.
At the time of the interview, a steel crisis appeared to be affecting a market downturn, but Buffett told the reporter that the market was correcting for being over-valued.
The TV news footage was reviewed by three retired news people, including Dave Hamer. He is a nationally recognized videographer. Hamer said the nearly two minute clip was too long to have aired on KMTV's newscast. Further, it showed no signs of editing and was in extremely good condition. Hamer speculated that Buffett may have been interviewed after a Sunday morning public affairs program. The interview could have been placed in a storage stack and forgotten because Warren Buffett was no big deal in 1962. The reporter doing the interview, according to recollections, may have left Omaha for Los Angeles shortly after the interview.
The interview is an important look at Warren Buffett in his early 30's, as he is just becoming a millionnaire from the early investments. For our documentary, it was important because the time period coincides with the end of a decade of on-and-off teaching at the University of Omaha, which later became the University of Nebraska at Omaha.
At a time when Warren Buffett is joining Twitter (He had more than 379,000 followers in the first few days after tweeting "Warren is in the house.") and talking to current students, as he did last week for a CNN Money/Fortune special, the interview reveals a Warren Buffett not afraid of the new technology of local TV news.
Warren Buffett understands stocks and journalism, and he demonstrates this in the 1962 interview. As our documentary reveals, he had learned by 1951 to be an "intelligent investor" from Benjamin Graham at Columbia University. A decade later, he began to communicate the message to print and broadcast media. It was media skills that helped turn Warren Buffett into one of the wealthiest men on the planet.