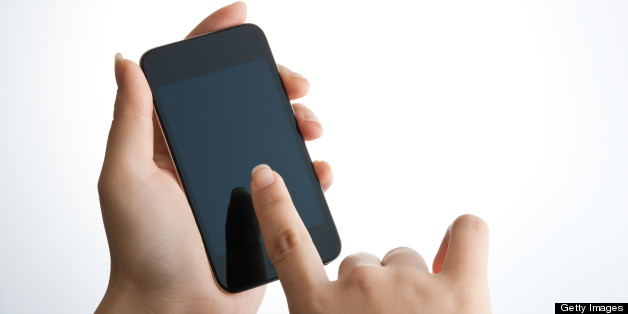 On Monday, President Thein Sein became Myanmar's first head of state to visit the White House in 47 years. His discussions with President Barack Obama focused largely on U.S. support of Myanmar's recent democratic reforms, as well as the very public challenge of continuing sectarian violence in rural areas of the country. To highlight both issues as U.S. policy priorities in Myanmar, Washington must make telecommunications expansion a key piece of the bilateral agenda.
Higher Internet speeds and wireless penetration are not only linked to increases in GDP growth; they also enable the digital interactions of e-government that are crucial to transparency in a modern democratic state. Enhanced access to wireless connects the far reaches of a nation and facilitates the free flow of information -- key in a country where around 55 million individuals out of a total population of 60 million live outside of the three largest cities, and where ethnic conflicts in border regions pose challenges to political inclusion. Furthermore, broadband networks improve efficiency for public and private providers of education, health care, transportation, water, and energy, thus expanding the scope of human development.
At the moment, the cost of telephony access in Myanmar is astronomical. Installation of a landline costs upwards of $700. The price for SIM card registration is $150-350, and supply is frustratingly limited. A mobile handset costs $600 to $1500, making it little surprise that current mobile penetration rates are an estimated 5-10 percent in Myanmar. As The Wall Street Journal notes, this is comparable to 70 percent in neighboring Cambodia, 87 percent in Laos, and 100 percent in Thailand.
The civilian government in Myanmar has set ambitious goals to move the dial on these figures: They aim to increase mobile penetration rates to 75 or 80 percent by 2015. To do so, the consulting firm Deloitte calculates that the country would need to install thousands of kilometers of fiber infrastructure and more than 15,000 towers, at a cost of about $4 billion, says The Wall Street Journal.
These are the makings of a wireless revolution.
U.S. telecom companies are poised to contribute, given their considerable prior global experience with this kind of dramatic telecommunications expansion. Consider the San Diego-based Qualcomm, Inc., for example, whose founder joined the Pacific Council on International Policy delegation to Myanmar this year. The global wireless giant has a long history of participation in the development, financing, and ownership of start-up wireless service providers in emerging markets like Brazil, Chile, Romania, Mexico, Indonesia, and India, where banks have been unwilling to lend until the network has been deployed and a subscriber base has been established. Consumers in each of these countries have seen prices decline, availability expand, and the range of options grow following the entry of foreign companies and subsequent competition for market share.
Until recently, this might have been moot in our relations with Myanmar. The Myanmar government has long prevented foreign involvement in the telecommunications sector. Today, however, they're opening the doors. Earlier this year, the government invited foreign companies for the first time to submit expressions of interest for two wireless licenses: They will announce the winners in late June. Analysts expect further moves to overhaul the currently state-controlled industry.
Ultimately, competition among the global wireless giants currently vying for a new operator license is what will bring down sky-high prices, increase availability, and enhance options for Myanmar citizens. More importantly, increasing the flow of information and ideas can help open the country both economically and politically.
Threats still exist for foreign telecom companies looking to enter the market in Myanmar -- from regulatory risk to civil unrest and political concerns. These are very real considerations for companies making investment decisions. From a policy standpoint, however, Washington could act to reassure investors and companies currently unnerved by uncertainty around U.S. sanctions by announcing telecommunications expansion in Myanmar as a new priority in the bilateral relationship.
The winds are changing in Myanmar. Its sustained development depends upon the kind of expertise global telecommunications companies possess. Last year, President Obama told students at the University of Yangon: "The United States wants to be a partner in helping this country... to reestablish its capacity to feed its people and to care for its sick, educate its children, and build its democratic institutions." If democracy and development are our goals for the country, then telecommunications expansion should be a cornerstone of U.S. policy toward Myanmar.