"SBA puts the kibosh on an important small business lending program," was the headline on my December 14, 2010 piece in The Huffington Post. That was when the U.S. Small Business Administration announced it was ending its Community Express program and hundreds of thousands of small-business owners mourned its demise.
Some of the mourners were entrepreneurs who received small loans to launch their companies. Others expanded, purchased equipment or borrowed working capital to survive the recession. And many others were left without any other source for small amounts of funding for their business ventures that did not meet the tight underwriting standards of most traditional bankers.
Depending upon who was the lender, the typical Community Express loan ranged from $5,000 to $50,000 and could be funded within one week from the time of application. Because of the small loan size, these loans were primarily credit scored without much additional underwriting.
But to save face after killing this immensely popular program, SBA launched its Small Loan Advantage and Community Advantage programs. The agency said these would replace Community Express. Both programs were duds. Lenders did not embrace either one. A SBA operative chuckled and shook her head "no" when I asked her how well these programs are being received by prospective lenders.
Small Loan Advantage failed because SBA only permitted its "Preferred" lenders to participate, a category dominated by large banks. Most have minimum loan amounts of $100,000 or more. Many more will not consider start-ups or even going concerns without substantial hard collateral.
The Community Advantage Program was not acceptable for its targeted lenders either. The lenders were required to be U.S. Treasury Department-certified community-based organizations. Except for a few financial institutions, most of these have no money to lend.
So both Advantage programs stood idle. But that is about to change.
Wisely, SBA modified its rules to permit all SBA lenders to participate in the Small Loan Advantage Program effective June 1. The changes are part of SBA's massive modification to its standard operating procedures, SOP 50 10 5(E).
"I am on board for now," says Tim Jochner, chief executive of Superior Financial Group, a national lender that previously made more SBA Community Express loans than any other lender, before the program was shut down. He said that the new folks at SBA understand the importance of small business loans, especially for minority applicants.
Based upon SFG's previous track record, I anticipate that it will specialize in fast approvals for loans ranging from $5,000 to $25,000. No collateral will be required for start-ups or existing businesses. Credit scoring will likely be SFG's primary underwriting tool.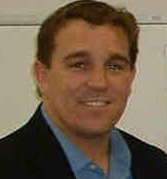 Borrego Springs Bank, another prolific Community Express lender in the past, is also coming into the national arena for Small Loan Advantage. "I am really excited about the opportunities available through Small Loan Advantage," says Terry Crispen, Borrego's senior vice president. "We have already submitted loans and have received SBA approvals under this program."
Borrego "will offer loans under this program from $20,000 to $50,000," Crispen says. Over $25,000, he says that the loans will be secured by a lien "on the business assets," in accordance with SBA's requirements.
SFG and Borrego are national lenders. And as they did with SBA's Community Express Program, I expect that both will make Small Loan Advantage financing available in urban and rural communities everywhere. Some local lenders will also embrace the program for their existing customers and to attract new ones.
Let your banker know that SBA's Small Loan Advantage program has been modified and they may be able to participate.
Jerry Chautin is a volunteer SCORE business mentor, business and real estate columnist, blogger and SBA's 2006 national "Journalist of the Year" award winner. He is a former entrepreneur, commercial mortgage banker, commercial real estate dealmaker and business lender. You can follow him at www.Twitter.com/JerryChautin
Copyright © 2012 Jerry Chautin -- All rights reserved
Huffington Post readers are permitted to distribute with attribution to the author