If, like most Americans, you find yourself unfamiliar with politics in West Virginia, you might be surprised to learn the extent to which the democratic process has been corrupted in coal country. Politicians, activists, environmental organizations, and pundits from both sides of the aisle point to the most impoverished state in the union as an example of the 21st century democratic process; the unrestrained influence of special interests without even a pretense at fairness, representation, or concern for the common good.
Perhaps the most glaring example to date is the recently enacted legislation SB 297, proudly signed into law by Governor Joe Manchin, which provides credits for the use of renewable and alternative fuels which are targeted to provide 25% of the state's energy supply by 2025. In the rest of the country -- the entire world -- alternative energy is a standard reference to energy sources that are not carbon based, hence the designation as "alternative". But not in West Virginia. In West Virginia, under this visionary new law, alternative fuels which qualify for credits include tire-derived fuel (burning tires), coal gasification or liquefaction, synthetic gas made from coal, waste coal, coal-bed methane, natural gas, and nuclear power. Many of these designated "alternative" energy sources contribute not only significantly more GHG emissions than the dirtiest conventional coal fired plants, they emit toxic pollutants as well. That the State of West Virginia will now issue tradable credits for these "alternative" energy sources is nothing short of insane.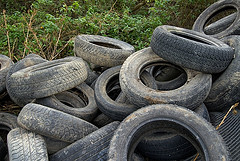 According to Sue Sturgis:
SB 297 sets up a system of tradable credits for electricity produced by alternative and renewable sources. While it offers credits for traditional renewable sources including solar, wind, hydropower and geothermal, it also gives credits for what it calls "alternative" sources -- defining those as:

* advanced coal technology, a method of capturing emissions from burning coal that's still unproven on a large scale;
* coal bed methane, or natural gas extracted from coal beds, an energy source that has a serious impact on groundwater supplies;
* fuel produced by coal gasification or liquefaction, which emits toxic pollutants as well as greenhouse gases;
* synthetic gas made from coal, another hydrocarbon-intensive and polluting fuel;
* integrated gasification combined cycle technologies, which reduce but do not eliminate the emissions typically associated with coal plants;
* waste coal, the burning of which produces large amounts of greenhouse gases as well as toxic emissions;
* tire-derived fuel, another polluting, toxic fuel source;
* pumped storage hydroelectric projects, which are actually net consumers of energy;
* natural gas, the burning of which produces greenhouse gases and other pollution; and
* nuclear power, which releases radioactive pollution to the environment and also produces dangerous waste products.
The push for transitioning to renewable clean energy sources around the world is in response to anthropogenic climate change. The scientific consensus on the increasingly serious threat of catastrophic climate change created by continued reliance on carbon based fuels and the resulting emissions of greenhouse gases (GHG) has led to intensive global negotiations on how to stabilize and eventually reduce the concentration levels of these gases before climate tipping points are reached. In West Virginia however, wrong is right, up is down, GHG emissions are good, and cancer rates are of no concern to the energy industry or the government.
That the democratically elected government in West Virginia can engage in Orwellian Newspeak on such a grand scale is unconscionable. The law is designed to ensure that Mountain Top Removal Mining (MTR) continues unabated and the energy interests (especially coal) continue with business as usual. As the world prepares for the COP 15 conference in Copenhagen this December in an effort to address the climate crisis and the rapidly deteriorating global ecosystem, the State government in West Virginia remains firmly committed to path that denies scientific reality, threatens the health and welfare of its citizens, and turns a blind eye to the explosion of jobs being created by the new green energy economy. The claims that the coal industry is the best thing that ever happened to the State and that without big coal the regional economy would be devastated are so patently false -- just take a drive though any small town and you will see the many benefits of the 21st century coal industry. The streets are empty, the vast majority of businesses closed, the cinemas and even bars long gone. Better yet take to the air for an even better perspective.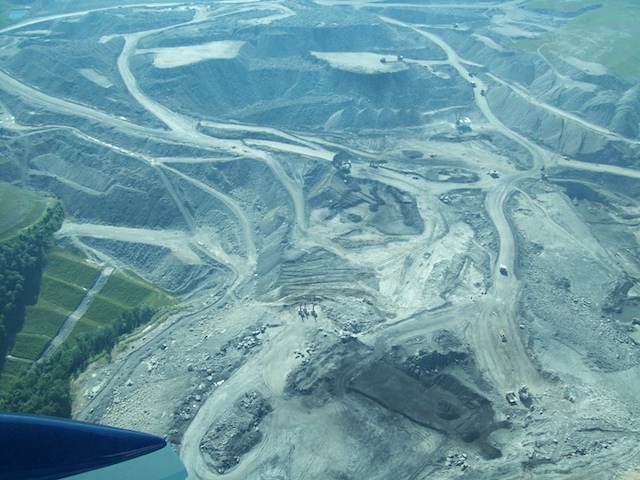 It is an extractive business -- the only thing left behind is black dust, billions of gallons of toxic waste, and valleys filled with the remains of mountaintops. It is time for the federal government to take an assertive role in enforcing environmental regulations and clean up West Virginia both politically and environmentally. President Obama and Lisa Jackson who heads the EPA should answer the call of many residents and personally inspect the impacted areas of West Virginia. They should abolish the West Virginia Department of Environmental Protection as it serves no purpose other than providing taxpayer funded training for construction workers in the fine art of blasting apart the great mountains of Appalachia. There is no environmental protection in West Virginia.