"Growing up," as Peter Pan author J. M. Barrie once said, "is such a barbarous business, full of inconvenience... and pimples." But how quickly adults forget. It can be hard to really understand teenagers -- their struggles, their awakenings, their triumphs. But in the new Off Broadway show, One Day, co-directors Michael Sottile and Ray Leeper (from So You Think You Can Dance and Dancing With The Stars), bring the teenage experience to light with astonishing beauty, honesty and rawness that is not often addressed on stage.
Based on true journal entries written by teens, Sottile's soulful music, heartfelt lyrics and poetic book combined with Leeper's inventive choreography makes for fine theater. And the actors, (Brenna Bloom, Chase O'Donnell, Marco Ramos, Honey Ribar, Aaron Scheff, Austin Scott, Benjamin Shuman, Andy Spencer, Aliya Stuart, Nyseli Vega and Charlotte Mary Wen), transport us to those adolescent years with their electrifying voices.
Sottile and Leeper shared more about One Day and their collaboration. To read the full interview, click on this story at Parade.com.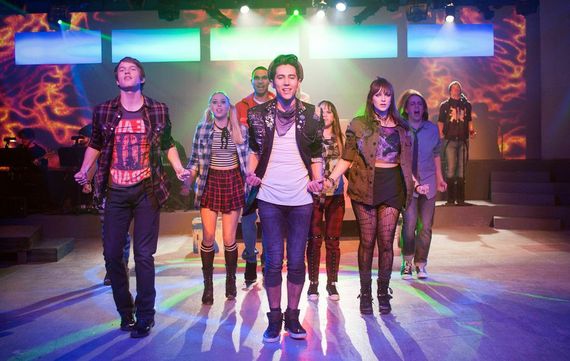 Photo used with permission. (Photo credit: Bob Degus)