By the time she was just 19, Betty Buckley was already a veteran performer singing with a jazz trio at the Casa Del Sol Supper Club in her native Fort Worth. At 15, she had made her professional debut playing Dainty June in Gypsy. By 16, she had done legions of shows in Six Flags Over Texas musical revues and worked in summer stock and children's theater. "I wanted to go to school at Berkeley and be part of the music scene in the 60s," says Buckley. "But my mother said, 'no, you have to be like Julie Andrews.' And I'd say, 'I love Janis Joplin mom. I can sing like that."
It was understandable that Buckley's mother, Betty Bob, strongly felt that her accomplished 19-year-old daughter needed an archive tape of her dazzling and unique vibrato. So Betty Bob turned to her good friend Hazel Vernon whose son, also 19, had owned a recording studio since he was 17. (Also, he had known Betty Buckley for years.)
The recording was made in one day. It was the very first time that Buckley's voice was recorded on an archive tape. She sang standards like "They Can't Take That Away from Me" and "My Funny Valentine." And the studio owner who engineered and produced Buckley's recording? He was a kid named T Bone Burnett. (Yes, the same 13-time Grammy Award winning songwriter, producer, performer and musical mastermind, T Bone Burnett.)
Fast forward to 2007 when Playbill Records/Sony BMG released those archive recordings in vinyl and CD. It was called "Betty Buckley: 1967" and hailed as the first record Buckley never had. Burnett, who had remained friends with Buckley throughout the years, was very touched by what they had done when they were just in their teens. "T Bone said he wept when he heard it," recalls Buckley. And in fact, he felt that the duo should make a new record together. "It was really a very generous gift from him, a real gift of love," says the Tony-Award winning actress and singer whose work continues to flourish in film, television and concert halls around the world.
How did they decide which material to record? "There were about 75 songs that I'd been singing and loved for years and years in concerts, and I had not recorded them," says Buckley. "We listened to board mixes that my wonderful sound man Terry Gabis had been collecting through the years at various concerts."
Then they narrowed down a massive list of songs down to 55, then 25, and ultimately 12. They came up with an eclectic mix from Tom Waits to Mary Chapin Carpenter to torch songs and Broadway standards. "Every song has a particular resonance to me. Like "Dreamsville,"" says Buckley. "I was a huge Henry Mancini fan growing up. And Breakfast at Tiffany's changed my life"
Burnett's dreamy and haunting concept? Imagine a smoky club in 1950 Los Angeles, "where very dangerous men and glamorous women go to hear to a girl singer and her band tell true stories about life in the city," offers Buckley. "T Bone said the genre is like crime jazz. It's when the theater is dark." So Buckley responded, "It's like the ghostlight."
And she explained to Burnett that in the theater when a performance ends its run, there's a tradition that a bald light bulb on a single stand is placed in the middle of the stage to keep the ghosts company after the performance. "All these years whenever do a show, I always go back into the theater in the atmosphere of the ghostlight and thank the spirits of the theater for the experience. I ask them to bless me to come back," says Buckley. "The ghostlight really evokes the atmosphere of the record. And she found that "Ghostlight" is unlike anything she has ever done. "T Bone said when people hear this record, I want them to have no idea who Betty Buckley is - because Betty you only wanted to be the singer with the band."
This past September the haunting, deeply satisfying and eclectic "Ghostlight" was released by Palmetto Records. In addition to the CD, a special limited edition art box is available. It contains 2 separate vinyl records of the complete Ghostlight recording, a twenty four page booklet of photos and notes, a "Ghostlight" CD and promo Ghostlight CD, "Bootleg: Board mixes from the Road."
Buckley offered insight about her life and career to Parade.com. To read the full story, click on this link.
For more information about Betty Buckley, including her upcoming concert dates, visit www.bettybuckley.com
T Bone Burnett and Betty Buckley (Photo credit: Myriam Santos)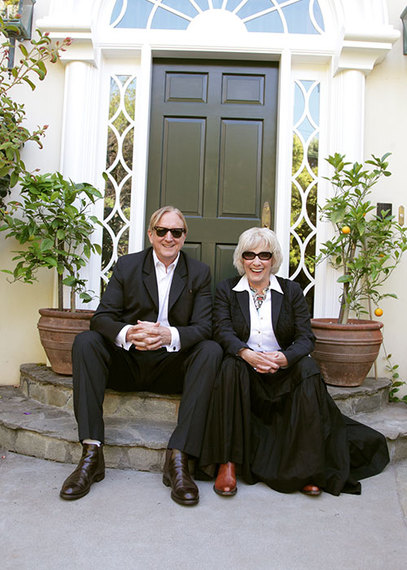 Betty Buckley (Photo credit: Scogin Mayo)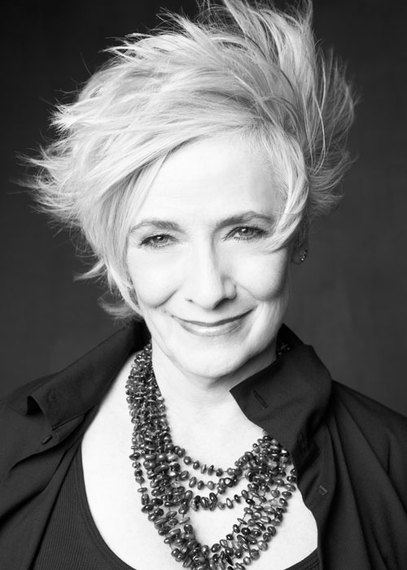 (All photos used with permission.)