"You gotta have style," said fashion legend Diana Vreeland. "It helps you get down the stairs. It helps you get up in the morning." Vreeland may have been talking about clothes. But your home can have that same style too. Just ask John Loecke and Jason Oliver Nixon, the high-flying interior design duo behind the Madcap Cottage for HSN bedding collection. Their mantra? As Nixon advises, "fall asleep to fabulous, and wake up to wonderful."
Loecke and Nixon, who will next appear on HSN at 5pm on March 10th, are all about creating spectacular interiors that are also accessible and aspirational. And their collection for HSN and HSN.com, which includes bedding, window treatments, and decorative pillows, does just that. They suggest mixing colors and patterns to create rooms that are both fun and sophisticated. "Your bed is such an important piece of real estate, so why should it be boring?" says Nixon. "Make it brilliant. Design shouldn't be stuffy and laden down with rules." They also advise turning windows and sofas into showstoppers. "Give it a refresher every season that takes the piece ho-hum to hello, gorgeous!" says Loecke.
We asked the Madcap men for their best home transforming tips that won't break the bank. Click on this link at Parade.com to read them all.

To learn more about Madcap Cottage, visit www.madcapcottage.com.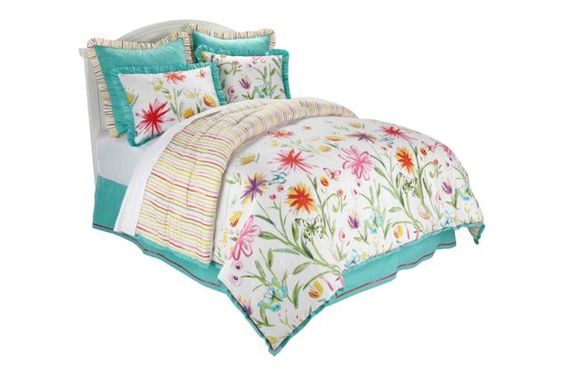 Inspired by the new Disney film "Cinderella," the Madcap Cottage gents created the Butterfly Garden collection (pictured above), the perfect bedding for the modern-day princess. Debuts on HSN on March 10 at 5pm and at HSN.com.
(Photo used with permission.)